NFT sales volumes in the first 6 months of 2021 have soared to $2.5 billion, with 10,000 to 20,000 NFTs sold each week.
NFTs (Nonfungible tokens) are quite the buzzword this year. Google searches for the word NFT have been hitting all-time highs month after month, and an increasing number of industries have been joining the ranks and queuing up works, ideas and historical moments of achievement to be minted on the blockchain.
As we enter the second half of 2021, numbers and statistics about the trend's first 6 months reflect an upward trend of interest and enthusiasm, withstanding the test of the popular critique; the environmental impact of the technology involved. Artists, celebrities, and even Twitter and CNN, all joined the crypto craze.
NFT enthusiasts collect them as unique digital pieces of cultural significance, while others speculate on their prices and hold them as investments.
In the first half of this year alone, NFT sales have amounted to a total of $2.5 billion worldwide. But figures reveal more than this. Digital analytics firm DappRadar, which tracks data on decentralized applications including NFT sales platforms, noted the explosion in growth, particularly over the last 12 months.
"In 2020, the total amount of volume generated by the NFT collections tracked by DappRadar equaled a staggering $94,862,807. Even more impressive is that by the end of Q2 2021 that figure stands at almost $2.5 billion dollars," the company said last week.
Reuters reported June as a record month for the OpenSea NFT marketplace, with almost $150 million in sales – almost 10 times higher than all markets, compared to the previous year.
NonFungible.com, an online real-time digital asset tracking platform, reports that between 10,000 and 20,000 people or entities per week have bought NFTs since early March – amounting to $1.3 billion in sales for the period.
The most expensive NFT sale so far has been Beeple's "Everydays: The First 500 Days" fetching a whopping $69 million dollars in March, following a Christie's auction.
In terms of category, collectibles and sports-themed NFTs have so far been the most popular according to data from Nonfungible, and the digital art category comes just after them in third place.
We're sure there will be a lot more exciting news coming out of this space soon!
---
Image: Beeple
You might also like
---
More from Tech
---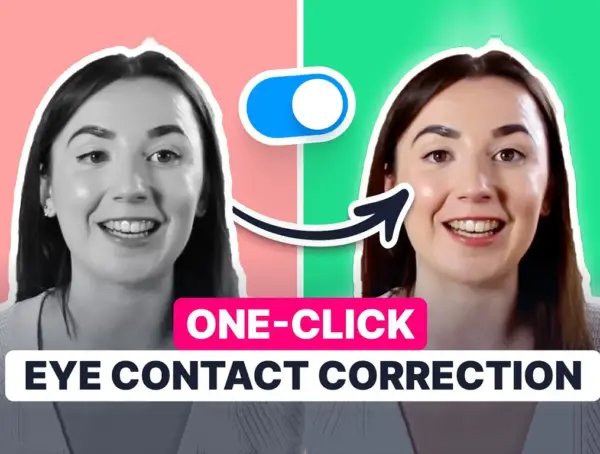 How many times have you struggled to keep eye contact with a camera when filming a video and reading off …