OneOf is a new NFT platform for music artists and their fans, looking to make NFT production free for artists, and a lot more eco-friendly.
NFTs have made headlines mainly for their crazy prices. Most of them are minted on the Ethereum blockchain, which is the main reason they are not very eco-friendly; but apart from that, they are also very expensive to create – with ETH gas fees sometimes reaching up to $150 per NFT.
Furthermore, most NFT platforms aren't exactly friendly for beginners.
That's why news of a new NFT platform called OneOf is potentially so exciting for music artists and fans. The marketplace, founded in collaboration with legendary record producer Quincy Jones is taking an environmentally-conscious approach to NFTs in the music industry,  providing the environment for artists to boost their careers by using blockchain technology.
The platform is committed to zero minting costs for all artists who launch NFTs of their work. Using the Tezos blockchain protocol instead of Ethereum OneOf claims it can produce NFTs using 2 million times less energy than Ethereum – meaning that minting an NFT would require almost the same amount of energy as sending out a Tweet.
World-famous artists like Whitney Houston, TLC, Doja Cat, John Legend, H.E.R., Jacob Collier, and many others are already preparing collections to be sold on OneOf, which has just secured $63M of funding and is meant to launch in the summer.
The team behind OneOf seeks to use NFTs to help music artists of all levels – and to do so in a way that can be accessible to all their fans. This would mean making NFTs both, more affordable, and easier to buy. The process should be as easy for a 12-year-old fan, as it is for a 65-year-old collector.
To make the platform more accessible to all, OneOf will accept credit card payments in addition to cryptocurrencies, so your dad can get his hands on collecting Whitney Houston's mints – and your 12-year-old daughter can still get closer to Jacob Collier without the need of a crypto wallet.
"That is where we think we have something that's really compelling for artists," says Adam Fell, Quincy Jones Productions' president – in an interview with Rolling Stone.
"Because we have the ability to not charge the artists minting or gas fees, the artists can sell NFTs at any price. It doesn't matter if the artist sells one NFT for a million dollars or a million NFTs for a dollar — and the latter is oftentimes much better for some artists, especially artists that are just starting."
NFTs don't just have "investment potential." From Emily Ratajkowski reclaiming her "stolen" image or Carole Baskin raising money for her big cat sanctuary, NFTs have the potential to transform entire industries – one of these being music, which can benefit from the revenue potential, and the ability to provide fans with new experiences.
---
You might also like
---
More from Tech
---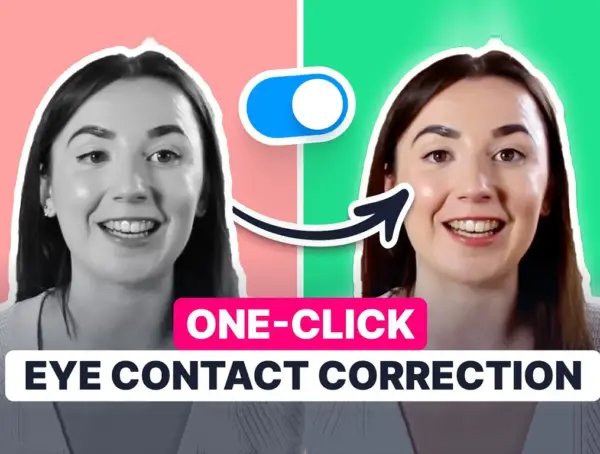 How many times have you struggled to keep eye contact with a camera when filming a video and reading off …