LinkedIn recently released its annual 'State of Sales' report, highlighting how sales teams are (or aren't) adjusting to a 100% virtual sales scenario.
Compared to data from the previous year, which showed how sales professionals adapted to the new reality of 100% virtual sales, the 2021 report reveals the intensification of key trends in the new remote selling landscape.
These include findings relating to how sales organizations prevent their sellers from putting buyers first and the seller behaviors that are "immediate deal killers."
The study focused on the US and Canadian markets. It took into account a survey of more than 400 buyers and 400 sellers, an analysis of LinkedIn platform data, and interviews with dozens of sales leaders.
A number of key trends in the world of virtual sales emerged.
Firstly, buyers don't seem to mind this new remote reality. 50% of them, in fact, say that working remotely has made the purchasing process easier.
As Shaan Hathiramani, CEO of Flockjay explained, "the inefficiency of travel, of in-person business meetings, and late-night dinner appointments will make face-to-face meetings less common and not necessary in many cases. Organizations will use more data, more video, and more telesales. I do not believe we will go back to the world that was."
Secondly, the study notes that sales organizations are apparently preventing their sellers from putting buyers first. Only 65% of sellers say they "always" put the buyer first – and only 23% of buyers agree that sellers do so "always."
Similarly, just 43% of sales professionals interviewed feel that their sales organization stays actively engaged with clients after the sale.
The report also highlights those behaviors that effectively kill deals. Buyers identified a number of behaviors in which remote sellers do not sufficiently provide accurate information. 48% of buyers interviewed report that information about a product, such as its price, was misleading, and almost half of them feel their company's needs, products, or services, are not understood.
"Top-performing salespeople spend far more of their time researching their industry, learning about their competitors, understanding trends, reading about ancillary things that affect their industry and being thought leaders and consultants in their space than they do pounding phones, sending emails, and prospecting," said Sahil Mansuri, CEO at Bravado.
Finally, the report also highlighted the increased urgency for sales organizations and managers to adjust to a remote working world. 86% of sales managers interviewed this year agree that the capability to cope with change is more important than it was five years ago. Last year, 70% of sales managers said the same thing.
However, adjusting to the new virtual sales environment is more difficult than expected, with 67% of sales managers claiming that they are finding overseeing a remote sales team more challenging than they anticipated.
The adoption of Sales technology is also on the rise as the trust built face-to-face is turning to technology more than ever before. It's no surprise, therefore, that 77% of sales professionals say their sales organization plans to invest "significantly more" or "more" in sales intelligence tools.
"Overall, virtual selling has driven rapid digital transformation in sales. Early adopters were ready technologically for the sudden move to virtual, and now laggards are investing in technology infrastructure to support their reps. The early days of the pandemic were really the ultimate test." explains Craig Rosenberg, Distinguished VP/Analyst at Gartner.
Furthermore, as data analysis becomes increasingly crucial, closing a deal can be delayed – or lost – when a prospective buyer goes to a different company. Up to 25% of prospective buyers might change roles as often as once per year.
Consequently, 85% of sellers interviewed say they lost or delayed at least one deal in the past year due to a key client stakeholder changing jobs.
---
You might also like
---
More from LinkedIn
---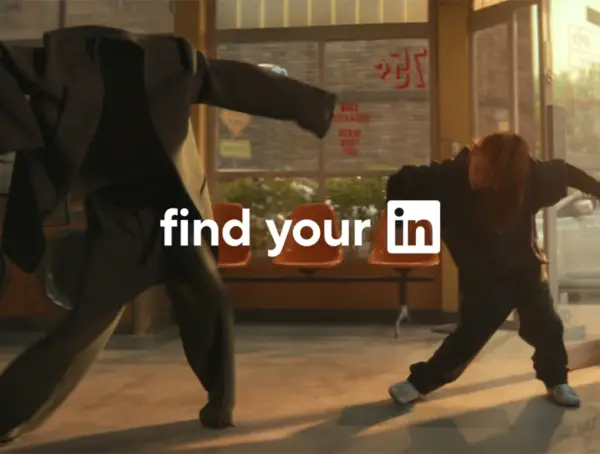 'Find your In,' LinkedIn's latest advertising campaign, created by Droga5, invites everyone to find their ideal career pathway. The campaign takes …