I know what you're thinking… Sounds counterproductive, right? Science says otherwise!
Before we get started, please keep in mind we will not be highlighting or undermining any specific diets. I'm not a dietician, nutritionist, or personal trainer, in ANY sense of the word. All I want to do today, is discuss the power and influence of social media in your weight loss journey.
So let's get to it!
Set aside cyberbullying and body shaming for a minute. Think about what motivates you.
According to a study done by the University of California at Irvine, documenting a personal journey, such as a weight loss transformation, has positive outcomes. And here are three reasons why:
1. It fosters community building and support
Brilliantly said by the co-author of the UC Irvine research, Tonya Williams Bradford, online support communities like Facebook groups offer a 'unique environment' that fosters our ability to build communities and co-create for related outcomes (Irish Examiner, 2017). So, you're not alone. Join a weight loss community and you'll see. You'll find that by sharing your journey – successes, AND setbacks – you'll have support from others, because of your common goal; weight loss. Not only will you get the motivation you need, but you'll have the ability to inspire and advise others on how to overcome similar setbacks.
People even use these groups to disclose healthy recipes, new workout routines, and motivational tactics. No need to Google. Access is at your fingertips through your community. So are the quick, relevant, info-sharing, capabilities as well!
2. It keeps you accountable
By documenting your journey on social media, you're no longer making a personal commitment. You are making a public one. Therefore, you'll more likely assert yourself because of it.
In fact, a study by the Dominican University of California uncovered the effectiveness of goal-setting that disclosed 70% of friends that share weekly progress back and forth were more likely to reach their goals (or be more than halfway there) than those that didn't (Dr. Gail Matthews).
So get sharing!
3. It boosts self-esteem
In a study by Cornell University, regular posting on platforms like Facebook (Instagram and Twitter) boosts self-esteem. Why? Because you hold the paint to the canvas. These days social media enables you to curate what others see. No more cringeworthy Myspace photos! You're putting what makes you most confident forward, and that's pretty empowering. Forget the cyberbullying and body-shamers you now have a community of like-minded people behind you, supporting you!
So What Does This Actually Say About Social Media?
It is not all bad! Social media really could foster your ability to lose weight if done honestly. Because, at the end of the day, we all just want to interact and learn from each other. And social media enables us to do that now, more than ever before, but on a global scale.
The options you have in terms of finding the right group are endless, so be selective and test them out. Everybody's bodies react differently. And most importantly, don't get discouraged. Social media isn't a full-proof solution – you still have to put in the work – but it gives you a support system.
So, identify your community, set goals, report on those goals and smile! Put down the diet pills, pick up your phone, and focus on a healthier you, alongside a community with social media.
---
You might also like
---
More from Lifestyle
---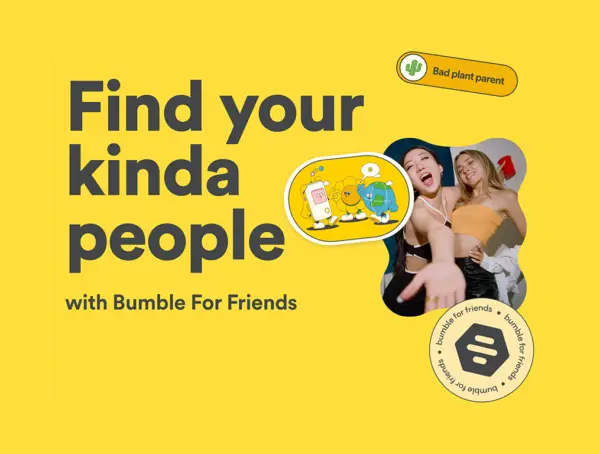 Dating app Bumble said it is testing a separate app, Bumble for Friends (BFF) in select markets to help users …