Most people have probably grown out of their Nerf obsession; if you haven't, you could become the new NERF Chief TikTok Officer.
Growing up in the 80s and 80s will have inevitably exposed you to Nerf – a brand that offered you and your friends hours of fun throughout your childhood.
Most people have grown out of playing with toys, but nostalgia will do strange things to you – like make you buy a Space Shuttle LEGO set, for example.
Now, Nerf will offer a lucky adult (in terms of age only) the opportunity to create TikTok videos and get paid to do it.
No, I'm not talking minimum wage, but rather $10k per month – for three months. That's $30,000 for three months of work. But that's not all. The "Chief TikTok Officer" will also be given "a massive amount of Nerf products" to play with. If that doesn't get you drooling – I don't know what would.
You're wondering whether this is just a PR stunt, right? It might be, but there is really a job you can apply for – and interview for.
The lucky person (over 18 only) will need to create 10–12 TikTok videos each month, meet with Nerf's marketing team every week. And that's about it,  apart from the fact that the position is fully remote.
As the position's description explains:
"We are looking for a creator who is a Nerf enthusiast, a TikTok extraordinaire, has good comedic timing, and knows how to use a ring light. Is your heart racing? Does it feel like we are speaking right to… you? If you are fluent in this language, this might be a perfect match. We think this job is so cool we were thinking of quitting ours to apply, but we're still learning the Renegade dance so…"
If you love Nerf and TikTok, you're seriously creative, you've got good vibes, and a sense of humor hit apply now.
To apply, you'll need to post the perfect Nerf-related TikTok video using the hashtag #NerfApplication and tag @nerf between 3/26 and 4/2/2021. Of course, you'll also have to follow @nerf on TikTok, as well.
Finally, you'll need to be 18 or older – and located in the US.
---
You might also like
---
More from Social Fun
---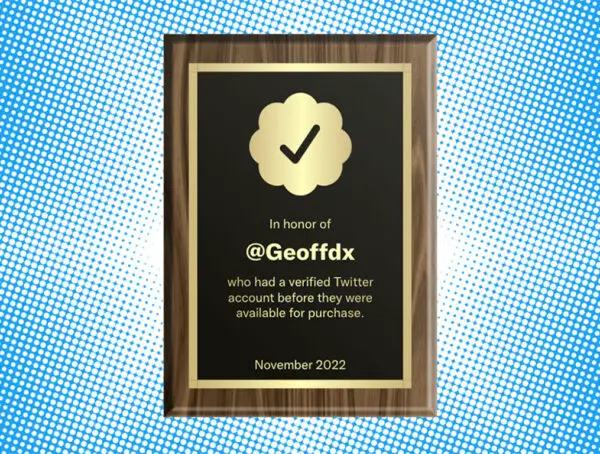 Veriforever is a web app that lets you create a personalized plaque to commemorate your Twitter verification. Before Elon takes …