If you're interested in finding out just how much data is generated each minute, we have the answer… Several answers actually. Here's a fun way to look at everything that happens on social media (and the Internet overall) in one minute of the day.
The amount of data generated each year is astounding, and it's increasing all the time. Even more incredible, is the fact is that 90% of data was actually created in the last two years! That's not a lie. According to Domo, although the number of global Internet users hasn't grown significantly in this time, we have generated a truly awesome amount of data!
Let's look at the highlights of the 5th annual Data Never Sleeps infographic – Data Never Sleeps 5.0. The report looks at everything from likes on Instagram to weather channel requests, and it reveals some impressive stats.
Notable is the 300+% increase in the amount of text messages sent since last year. Domo explains that this is likely due to "enhancements mobile providers have made to SMS in the last twelve months." And despite the influx of social messaging, users send over 15 million texts per minute! Despite this, the number of Tweets users send is also notable. That's around 456,000 Tweets, to be exact. While that happens, Instagram users post 46,740 photos.
The sharing economy plays a big role today. But do you have any idea how many Uber rides people take each minute? Any guesses? Well, it's 45,787! Also in one minute,
– Google makes 3,607,080 searches
– Users make 154,200 Skype calls
– Americans use 2,657,700 GB of internet data
– GIPHY serves 694,444 GIFs
Finally… you'll be very surprised (or not) to know that 103,447,520 spam emails are sent every minute. But that's not all. For more wonderful facts, have a look at the infographic below.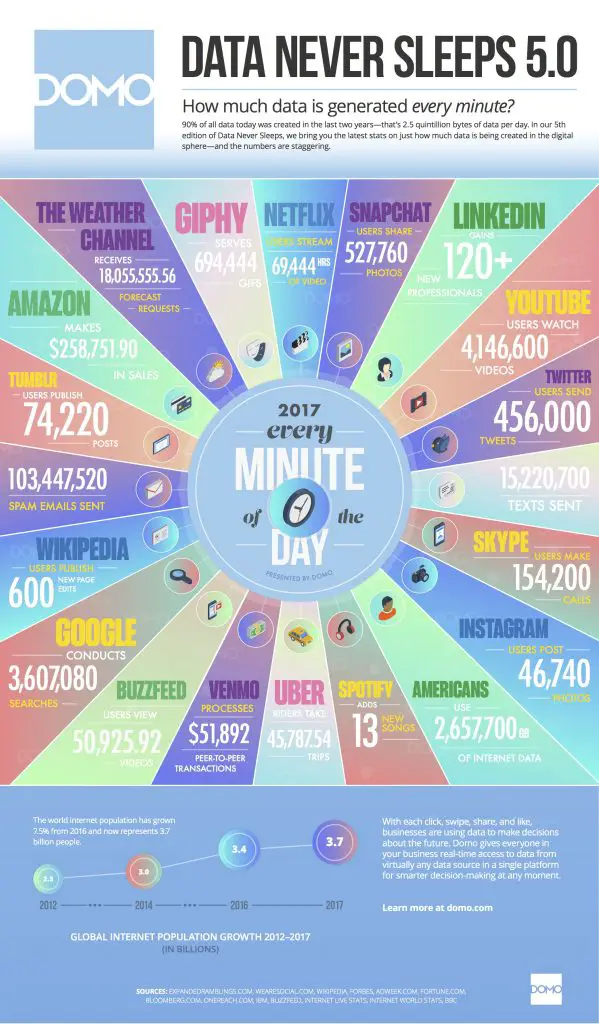 ---
You might also like
---
More from Social Fun
---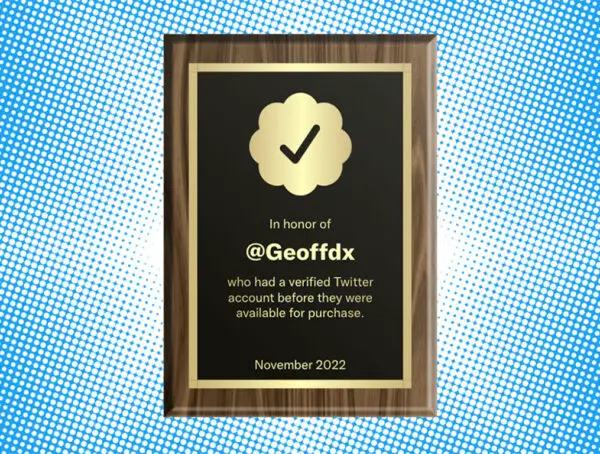 Veriforever is a web app that lets you create a personalized plaque to commemorate your Twitter verification. Before Elon takes …