A report from L2 proves that Live is Facebook's major tour de force, and brands are growing confident of this new powerful content format. 
L2 compiled a report that showcases how Live is growing exponentially on the platform, climbing from a 1% share of Facebook posts in August 2016, to an impressive 4.4% in June 2017.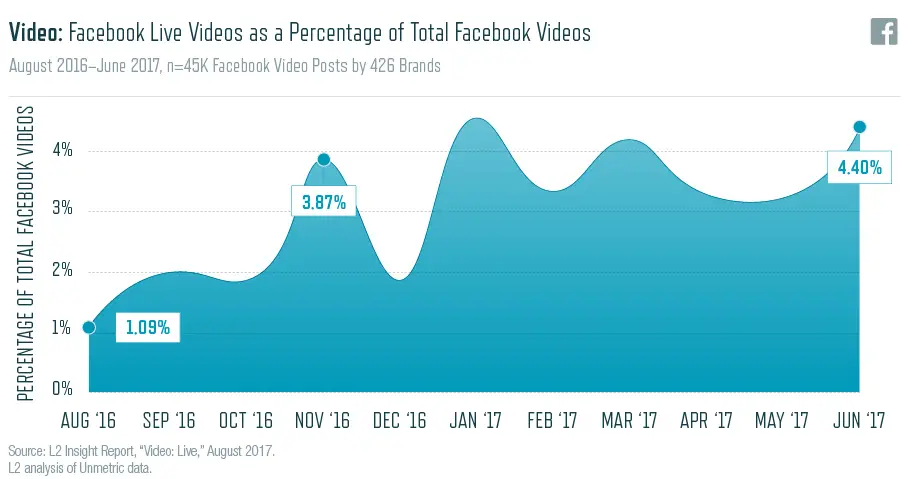 While December 2016 saw a plunge on Live video posts, this could be attributed to the fact that most brands deploy their holiday campaigns which are planned and produced months in advance. In any case, the overall trend is positive, and it's safe to assume that the more brands and users are accustomed to using the feature, the more content will be published.
What's also interesting is that this upward trend is also followed by a surge in promotion of Live video. For the first time in June, promotion for Live videos was more than pre-recorded video posts. According to L2, live videos fare better in terms of engagement. In fact, they yield up to 25% more when compared to conventional video posts.
If this trend continues, then brands shouldn't fear going live on Facebook. Live videos offer an immediate connection and feedback with audiences, and they're so easy to set up – you only need a smartphone to go live. This doesn't mean that there's no planning involved, but brands that have a reason to go live and a robust scenario, should benefit from the content format that is now available to them.
Facebook is also adding yet another goldmine to its revenue stream, which also serves an ulterior motive; to turn the platform into the world's biggest "prime time," to outpace and replace TV.
Images courtesy of L2Inc.com
---
You might also like
---
More from Experts Talk
---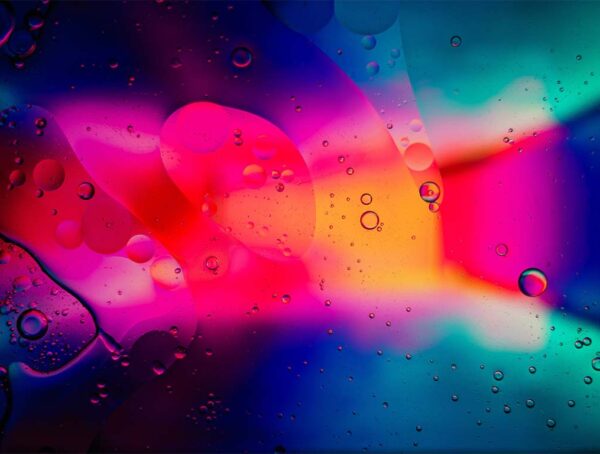 In this month's experiment, we set out to find out whether adding custom alt text on Instagram posts improves reach.