Right now, "live" is the hot word amongst agencies and brands. It's a powerful tool, it is how people are talking on social media right now, and it's a great way for brands to make their competitors look old-fashioned overnight. Those wanting to really experiment, will talk about Live 360.
Live can help you create an event that people will feel the need to watch, giving brands an engaged and active audience. The flipside is that if not executed correctly, it can get lost in the digital landfill and be about as weird as your dad telling you his new Yeezus kicks are "lit!"
The biggest mistake we see time and time again is brands going live for no reason. If you use a typical video structure, and go live, all that happens is you add jeopardy, and end up losing all the reasons that live is such a success. Before every live project, you should ask yourself 'can this be prerecorded?' and if the answer is yes, then it is not worth going live.
When To Go Live/ Why Live Works
The moment to go live, is when you decide you want to create a piece of content that resonates and connects your audience. Gen Z and Millennials are very similar in their demand to be spoken to by brands in the same way they communicate with friends, they want a dialogue and to be heard. Using live means, you can have the audience affect the outcome and direction of your content, this could be done through using techniques such as voting or Q&A sessions.
Live can also help you achieve instant reach. On Facebook, you will have an organic boost in visibility. On Instagram, you will sit in Insta Stories so people are more likely to pass through than they would in a post. Live increases reach so you are guaranteed bums on seats, so it's up to your content to keep them engaged. We inject FOMO (fear of missing out) into many of our projects, because we have the audience, our job is to keep them watching. Some of the ways we achieve this is by using techniques such as teasing the audience with what is coming up in the live show, or letting the audience vote on a later segment.
Most production companies can help you go live, as the technology is easily accessible, for instance, you can more than likely go live on your phone right now. However, when we talk about going live we see a much bigger picture; we look at the content of each piece and focus on how to constantly keep the audience engaged. There is nothing on this earth that feels as exciting, immersive and interactive as live video.
How To Turn Your Idea Into One That Works For Live
The best place to start is with an idea that was designed to be live, but if you have a video idea and want to make it live why not add in these elements.
– Audience interaction – This is the backbone of live content and can be done with techniques ranging from a competition, Q&A session, through to an audience vote.
– Exclusive access – This can be access to anything from an event to insider information. Instagram LIVE provides a great platform for this type of approach.
– Pace – One of the best techniques of this can be seen in television. People often confuse pace with energy. The pace must be fast and evolving but that does not mean your video needs to be reminiscent of Saturday morning TV. You can create a high end energy whilst still appealing to people's short attention span, without giving them time to scroll past your content.
Live And 360º Video
At Live & Wired we regularly get asked about 360º live. A strong 360º live idea will grab and immerse your audience. To be honest with you, stay away from 360º unless your idea is something your user can't experience in their day-to-day and the idea was specifically designed to be in 360º. When coming up with 360º ideas people often gravitate towards live music, but this alone simply won't cut it anymore.
Technology Isn't The Key
Be aware that the way you create an event in any video is with great content, not the latest technology.
No audience member will go "WOW this cost a lot of money, now I value that brand more", they are more likely to go "meh" and scroll past. If you can combine great content and exciting technology however, this is when you will see huge success.
Sophie Kostrowski is Head of Creative at
Live & Wired
. Live & Wired is the UK's first dedicated live social content agency, delivering creative, production and talent for brands. Founded by Sophie Kostrowski and Sian Hainsworth, experts in live content and production, both with over 20,000 collective hours of live on-air experience.
---
You might also like
---
More from Experts Talk
---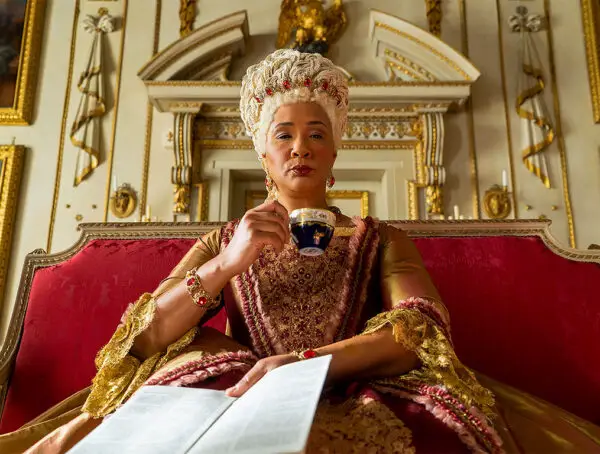 A new musical could soon come to life on TikTok, WhatsApp users are flocking to Signal and Fiverr will run …