LinkedIn is making a number of updates related to the user experience within the feed, inbox, career tools, analytics, and more.
In a recent blog post, Chief Product Officer at LinkedIn, Timer Cohen, recently announced several product updates driven by suggestions and requests from members.
The updates belong to five topic categories: feed, inbox, career tools, analytics & insights, and the metaverse.
1. Improved ways to curate your feed experience
This was the category that received the most feedback from users. As such, LinkedIn has promised better ways to curate your feed to see more relevant content develop more professional and respectful conversations. In addition, LinkedIn promises an easier way to discover relevant new groups and have group conversations show up more regularly in your feed.
As a result, LinkedIn will now offer the ability to:
Unfollow accounts you no longer consider relevant using the three dots at the top right-hand corner of the post where the "I don't want to see this" option will appear.
Discover conversations that matter most to you professionally and communities through groups and events experiences on LinkedIn.
The platform also promises to improve the feed experience, from relevance improvements to surfacing relevant topics, creators, groups, and events. It is also investing in new tools that will help creators best express their ideas and tools that will help group and event organizers to better moderate & elevate the quality of their communities.
2. Better ways to organize your inbox & connections
Platform members, especially those with large networks, have requested to filter for key conversations, set reminders, allow for auto-responses, and segment and organize connections.
Using this feedback, LinkedIn is now allowing users to
Start a video conversation directly from a message;
Join group conversations – a nudge when there is an important unread message;
Edit and delete messages sent, as well as a way to bulk manage your inbox;
Personalize away messages (an ability available only for those with a premium subscription).
3. Better tools to advance your career
Searches on LinkedIn for mentees and mentors doubled during the first half of January 2022 compared with the same period a year ago; Now, LinkedIn is improving the ability to:
Search for topics to find experts and advice;
Join live events to help users progress in their career through the newly launched interactive Audio Events experience, where all members can now tune in, see who else is in the event, connect, and even join the hosts in the live conversation simply by raising their hands;
Access learning courses and Live Q&A with instructors with Live Office hours;
New LinkedIn Podcast Network pilot, where members can connect with their favorite podcast hosts.
LinkedIn is also working on creating new roadmaps across events, groups, and learning products that will help support career conversations more deeply and richly.
4. Better ways to measure content performance
Creators continuously request new and better ways to measure their impact.
As Cohen explains, "We know how important it is for you to understand who's reading and engaging with your content. We heard you would like to see more content analytics and understand which pieces of content perform best. In addition, you care a lot about growing your audience and are looking to learn more about what industries or job functions they are in engagement patterns, and any other useful demographic information that helps you measure performance."
As a result, the platform promises updated tools to better understand what content resonates with creators' audience and new analytics tools. In the coming weeks, creators will be able to get analytics on their posts and overall performance across content and audience.
5. You are curious about bringing Crypto to the LinkedIn Metaverse
As LinkedIn increases its relevance for conversations around blockchain and NFT technologies, it is working on new ways for professionals to network by leveraging the innovative technology to power identities, networks, communities, content creation, and skills.
"When we think of any new technology, we start with the needs of our members and customers and how we can best connect them to economic opportunity. Then, we look at how we can best leverage innovative technologies to help meet those needs," explains Cohen. "The topics of Crypto, NFT, blockchain, and metaverse are all discussed frequently at LinkedIn as we continue to look for better ways to enhance your experience. Stay tuned for more!"
Last but (for many) not least, a major user request, LinkedIn has finally added the laughing with tears emoji to its list of reactions.
---
You might also like
---
More from LinkedIn
---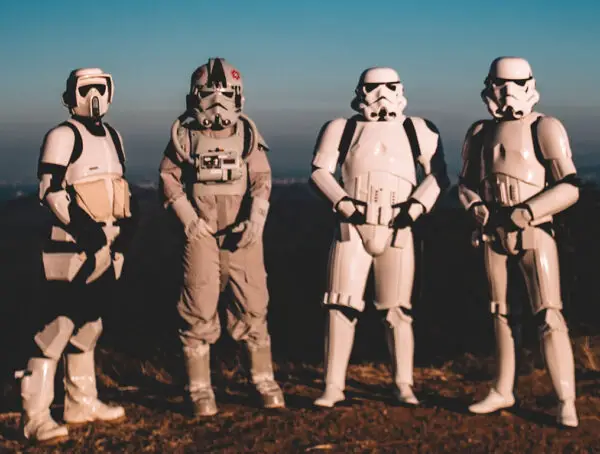 In this month's social media experiment, we set out to find out what LinkedIn pods are and whether they actually …