Following its big Company Page update in November, LinkedIn is back with several new features that help its members connect with companies on its platform.
In November, LinkedIn announced a new Company Page experience, adding a host of especially important features to help companies take better advantage of their presence the professional networking site. Now, LinkedIn is announcing several new features related to Company Pages.
The first is the expansion of LinkedIn's recently-released job alerts feature that allows members to set job alerts for companies they're interested in working with. As explained in the announcement, now, "when you set a job alert," LinkedIn will "let recruiters at that company know you are interested in opportunities to help increase your chances of hearing from them." Members can also automatically opt-out at any time from within their privacy settings.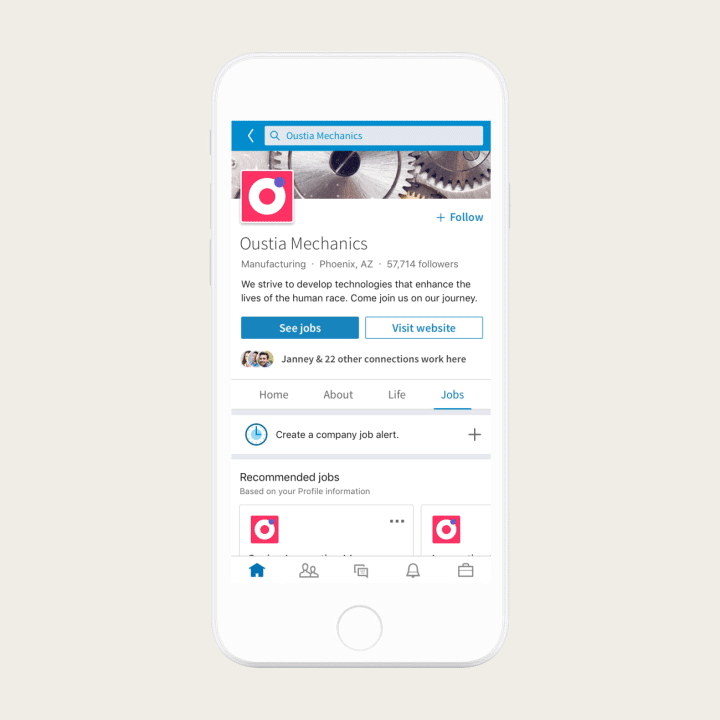 The second new feature works similar to LinkedIn's alumni tool, providing more information about "employees at specific companies" and how to connect with them. The result is a visual dashboard within a Company Page where members can see where employees in a company "are based, what they studied, their job functions, what skills they have, and how [they're] connected." The dashboard can be found by clicking on the "People" tab on the far left menu of a Company Page.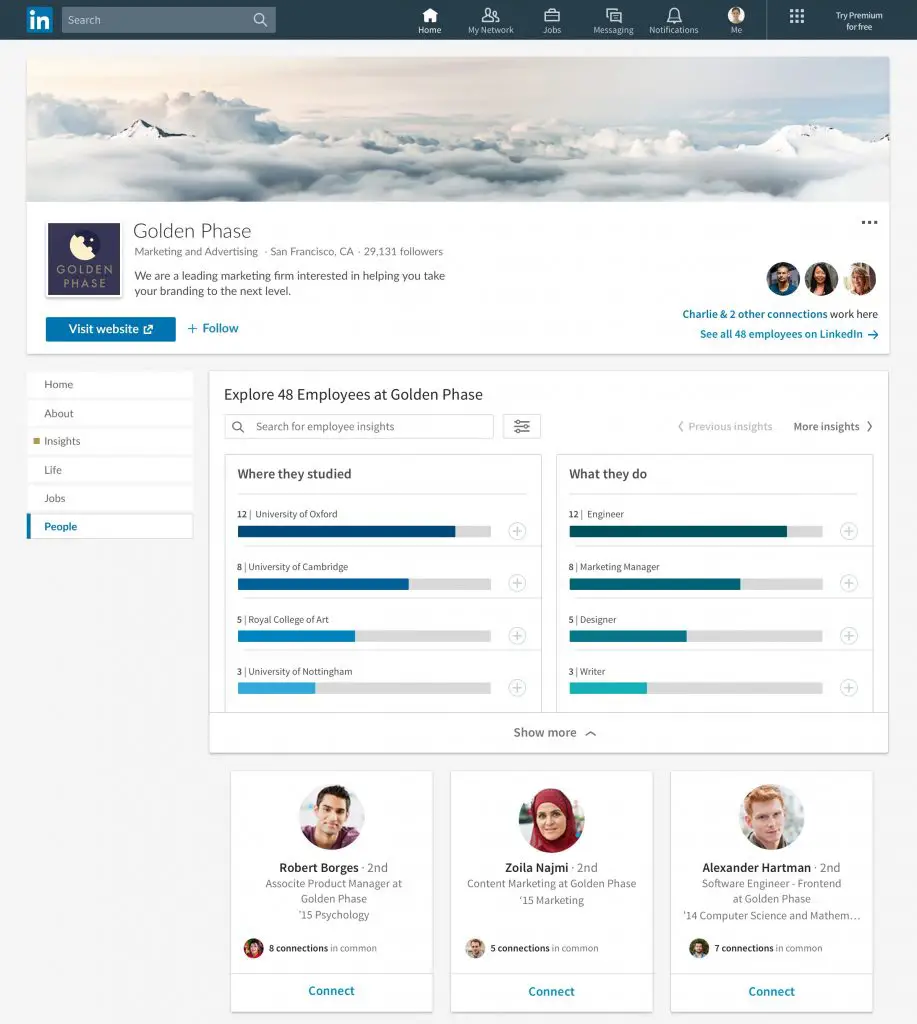 The third feature gives members the ability to easily discover hashtags that are most relevant for a specific Company Page. For example, if "you're preparing for an interview – you can now see the hashtags a company is promoting and the conversations they're participating in to get yourself more in the know," explains the announcement. The hashtags can be found in the 'communities' section of a Company Page. The feature expands on LinkedIn's recent efforts to make hashtags a bigger part of its experience.
Finally, LinkedIn is also launching new company insights that sources information from Crunchbase. These insights include "relevant funding and investor information directly within the company page. These insights can help you to stay up to date on the industry or confirm interest in working for a particular a company."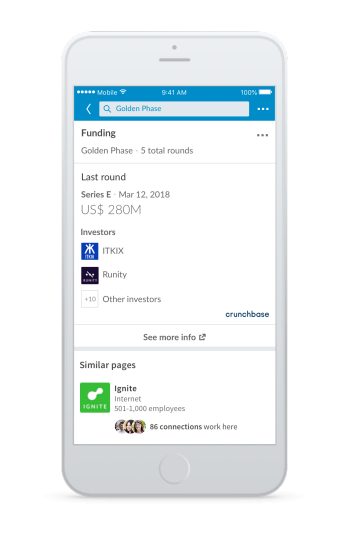 For Sales and business professionals members can get a quick "snapshot of a company's trajectory to better prepare for any upcoming meetings or discussions."
This feature is only rolling out to members with their settings set to English for the time being. The rollout will begin on desktop, and will expand globally (and on mobile) soon.
---
You might also like
---
More from LinkedIn
---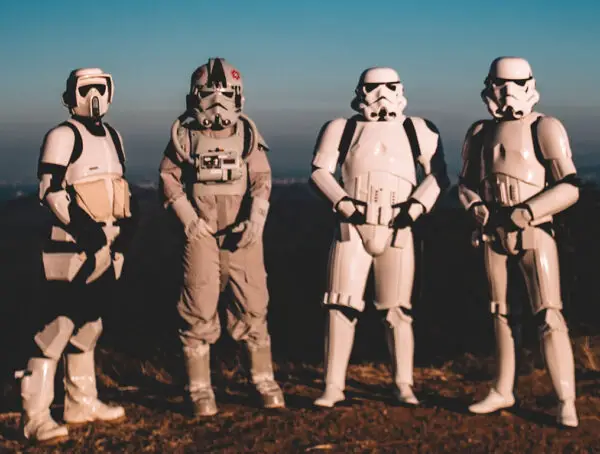 In this month's social media experiment, we set out to find out what LinkedIn pods are and whether they actually …