Many brands have caught on to the exciting branded hashtag game in the past year. With hashtags being able to connect conversations that brands are having with their fans, and ones that fans are having with each other – and brands, it's easy to see why they're important.
This past year has seen some great hashtags. In this article, I'm going to look at three branded hashtags that have all succeeded in different ways. You'll see that "hashtagging" isn't only about making jokes on Twitter, or joining in on trends. It's about real people talking and interacting with topics and conversations that they enjoy!
Nest: #CaughtonDropcam
Nest is a recent Google acquisition. Their primary product is smart thermostats, but they're also well known for their other 'smart-home' products with WiFi connected smoke detectors as well as their Dropcam security cameras.
With such an 'out there' product, they sought to use a hashtag to help humanize it. Tweeting about 'self-learning WiFi connected homes' isn't quite as much fun in a social setting, as this tweet from their #CaughtonDropcam hashtag campaign is:
They have 9 lives for a reason. #caughtondropcamhttps://t.co/IKmuTtXOKk

— Google Nest (@googlenest) June 8, 2015
Did you watch the upper left hand corner and hurt yourself laughing a little? This hashtag succeeded because it earned them retweets they would have never, ever got, tweeting about 'self-learning WiFi connected homes.' That's boring on social. It's for a website to explain that stuff. But what about cats doing silly things? There's your social!
Nest first started this hashtag in February, this year. Since then, many fans have retweeted, and replied, to their content and had some fun.
If there's a weakness they should work on, it's their Instagram game. They have had limited success with the platform, with this being the only post using the hashtag to really go anywhere
https://instagram.com/p/2rt7CKxUG1/
They had a great run with this on Twitter, and really grew their audience. More importantly, they humanised their product in a way that makes it easier to relate to. They would never get followers on Twitter by sending out product information. That is boring, while this is fun and lighthearted.
Back To The Future: #BTTF2015
#BTTF2015 was the hashtag that every kid who grew up in the late 80s/early 90s wanted to see this year. And there are plenty of us. Yes, it was most famously used for Back to the Future Day – October 21, 2015 (the day Marty and Doc travelled to 2015 in BTTF2, but you knew that, right?) –  but it wasn't just a one-day thing.
The hashtag actually started months in advance over on the official Back to the Future page. There, fans could build anticipation for the date… and for the release of the Back To The Future trilogy on Blu-Ray. All great branded hashtags have marketing in mind, and even the nostalgia heavily BTTF team had this in mind.
The Future Is Coming #BTTF2015 pic.twitter.com/AVIsR5LeqI

— Back to the Future™ (@BacktotheFuture) February 18, 2015
And every time it was used, it earned solid retweet numbers. They would link these to tweets to all sorts of different content:
– Behind the scenes photos
– Sales of props and replicas from the movies
– Promotions
– Appearances by the stars
– The upcoming Blu Ray release
They demonstrated that, to keep a hashtag interesting and relevant you need a wide variety of content.
On "Future Day" itself, they did the smart thing and sent out the tweet everyone wanted:
We're descending toward Hill Valley, California, at 4:29 pm, on Wednesday, October 21st, 2015. #BTTF2015 #FutureDay pic.twitter.com/cZVi15wx93

— Back to the Future™ (@BacktotheFuture) October 21, 2015
They sent out some great tweets over the year, but this was the biggest win with the fans. Put #BTTF2015 in a Twitter search and see what I mean. People are still tweeting it out weeks later! This is what a truly great hashtag does. It gives your fans a way to connect with other fans in a guided way, and creates lots of content related to your own marketing goals.
Nike: #JustDoIt
#JustDoIt may be the most obvious hashtag of all time, but Nike chose to use it in a very different way. Check out their Twitter, Instagram, or Facebook accounts. You'll hardly see it in their shared posts:
– Twitter has it as their 'description,' but only tweeted it out once all year.
– Facebook used it a total of four times all year.
– Instagram requires you to go back 23 weeks to find just one use of the hashtag.
So what am I'm talking about? The key here, is to step away from what they're saying to their mass audience and look at what they're saying to their fans on an individual basis. Here's an example:
@d_r_benna Never skip an opportunity to improve. #justdoit

— Nike (@Nike) May 15, 2015
And another:
@bostonnxcore The hardest step is the first one out the door. #justdoit

— Nike (@Nike) May 16, 2015
And another:
@bexcole21 What are you waiting for? Lace them up and get to work. #justdoit

— Nike (@Nike) May 8, 2015
I could go on until this page crashed, because from January to June this year Nike was on a tear. They replied to THOUSANDS of tweets mentioning working out, playing sports, or the #JustDoIt hashtag. Every single reply of theirs ended the same: #justdoit.
After all those years of Nike's big budget commercials with the biggest athletes in sports, they still show us that social media is all about one-to-one interaction. In my opinion, this hashtag is the single biggest victory for any branded hashtag this year.
What The Three Best Hashtag Campaigns From 2015 Teach Us
Looking at each hashtag campaign individually, we can gain an understanding of what we can do with our own branded hashtags:
– #CaughtonDropcam has shown us how to take an 'out there' concept and turn it into relatable, and shareable, content.
– #BTTF2015 taught us to plan in advance to create a hashtag that is used by fans on their own.
– #JustDoIt showed us the power of one-to-one interactions with fans, and how they build real relationships.
You can do more than chase Twitter trends. You can create your own branded hashtags around each of these ideas for next year, and enjoy the different aspects they bring to your brand on social media.
Ernest
is a social, video, and digital marketer with years of experience. You can catch the latest thoughts of him and his team over at 
SMM Guide:
A
Social Media Marketing blog
that covers the wide variety of content that he's interested in along with the media-rich posts he loves to read and create!
---
You might also like
---
More from Guest Bloggers
---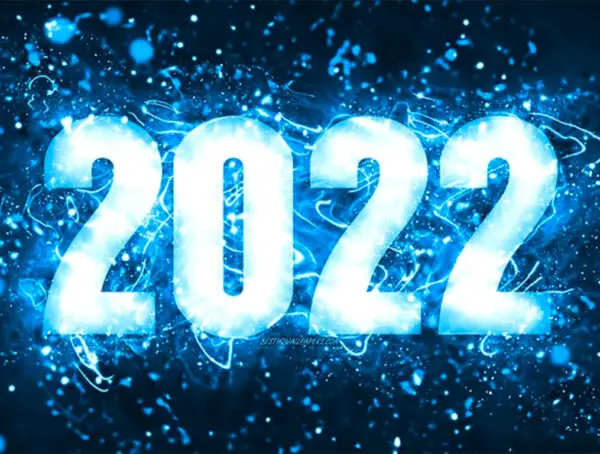 Hootsuite's Senior Manager of Content, Sarah Dawley, reveals her team's latest research on the future of social media.