According to reports, Instagram is extending the number of possible responses to polls in Stories from two to four.
Some Instagram users have reported seeing a new notification in their Instagram Stories sticker tray, notifying them that the platform has updated its Poll Sticker to enable up to four response options on each Poll, double the number provided up until now.
Poll Stickers are a simple and quick way to get audiences engaged as they scroll through Stories, and the increase of poll responses from two to four lifts a limit that users have found to be too restricting.
With the ability to add up to four responses, poll creators can feel more comfortable adding a response option that applies to "both" answers or "all of the above," or "other: leave a comment."
#NewToMe // New poll options for Instagram Stories! Finally we can add more than 3 options… (up to 4)

Do you have this yet? pic.twitter.com/w4ZxEfpecl

— Meg Coffey (@TexanMeg) January 26, 2022
Up until now, creators were not able to extend their offered responses to include such answers, with a limit of two options. As a result, polls in Stories can now provide a broader and more in-depth interaction with audiences and better create conversations around the topic of the inquiry.
In addition to the above, according to Twitter user Hammod Oh, the updated Poll Sticker now offers the possibility to change the color of the text in the Poll prompt.
https://twitter.com/hammodoh1/status/1486300632600436740
To see if these two new elements of the Poll Sticker within Stories are available, make sure your Instagram app is up to date. Unfortunately, no news about the feature has been released from the platform, and no official information has been provided about which territories the update will involve adding the small but handy elements to Polls.
Instagram has allowed brands to add interactive Poll Stickers to their sponsored Instagram Stories since March 2019.
---
You might also like
---
More from Instagram
---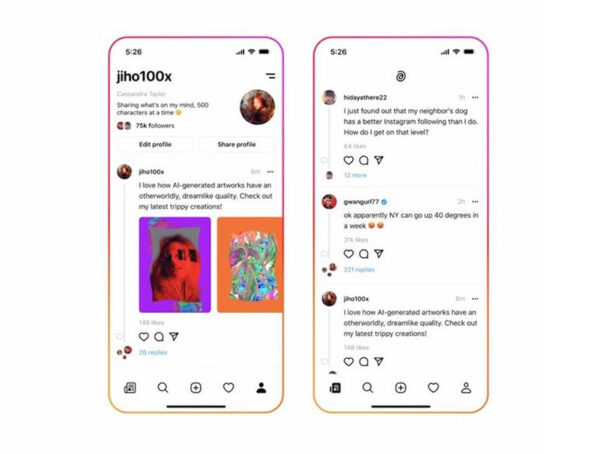 Instagram's rumored text-based Twitter competitor still does not have a name, but now we know what it might look like. The …