Instagram has announced two new features to notify users about outages and issues with their account status – directly within the app.
After recent events that saw a massive six-hour outage for Facebook and its associated services, Instagram is taking action to start providing official information to users at times when its services end up being temporarily taken offline for whatever reason.
In an announcement on its blog, Instagram says it is testing a new in-app notification service that will alert its users when any major technical issue occurs. In addition, each time a major "temporary issue" affects its services, Instagram will publish alerts in the users' Activity Feed and other in-app notification types.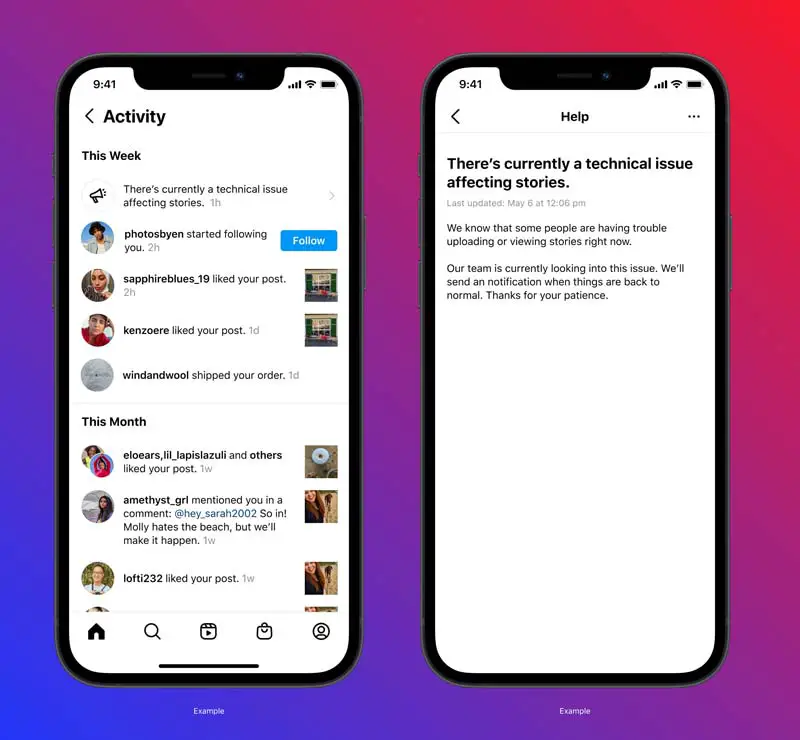 However, it won't send notifications for minor incidences – but only when more serious issues occur, such as problems with Story uploads or other more widespread problems that stir up confusion among its members.
"We won't send a notification every single time there is an outage, but when we see that people are confused and looking for answers, we'll determine if something like this could help make things clearer," explains the announcement.
The company will be testing the feature in the US for the next few months before deciding whether they can roll it out globally.
The second feature announced in the blog post relates to a new "Account Status" section, providing general information about any past issue the user may have had with guidelines violations.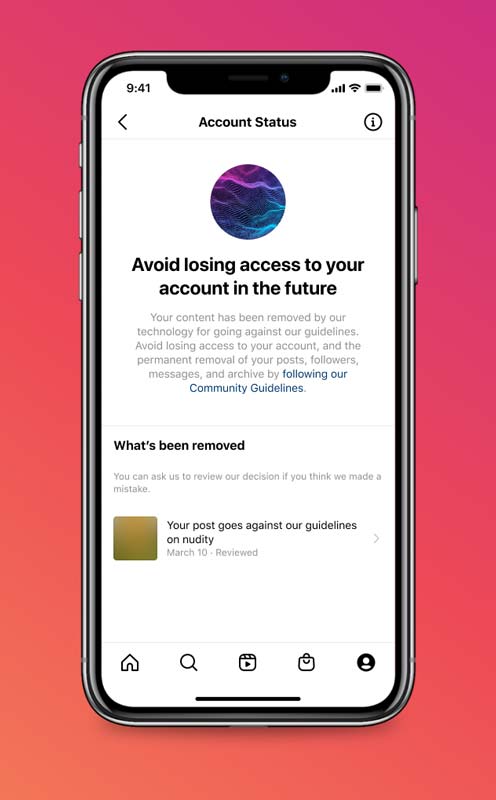 With the section, users will better understand what is going on if their account is at risk of being disabled or if they see one of their posts removed.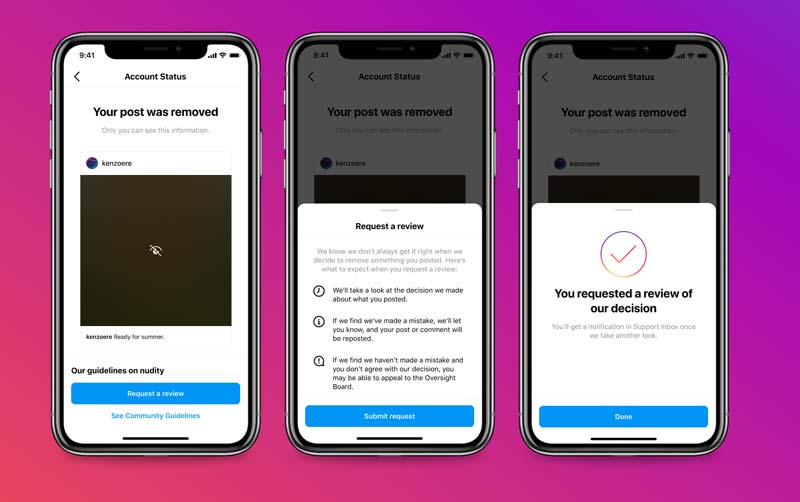 The new Account Status feature will be a one-stop shop where Instagram will specify, for example, which policy their labeled or removed post has infringed, and offer access to a "Request a Review" option when users think Instagram made a mistake.
In the coming months, Instagram will also update the feature to add more types of account information and to give users a better sense of how their content is being distributed and recommended across different parts of the platform.
---
Featured image: Instagram
You might also like
---
More from Instagram
---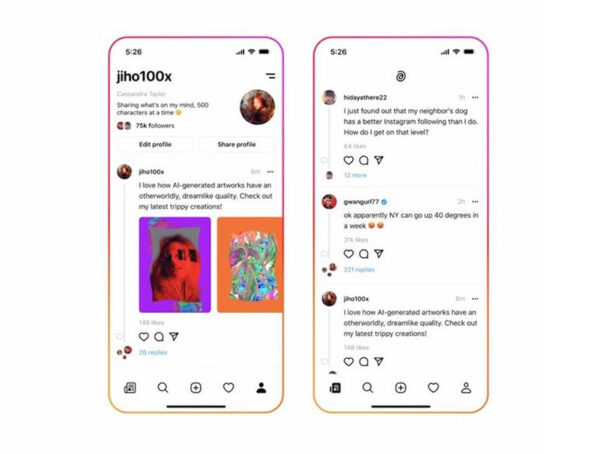 Instagram's rumored text-based Twitter competitor still does not have a name, but now we know what it might look like. The …