Instagram is testing a new feature that hides Likes on a post, from everyone except the person who posted it.
Likes may not have the same value to everyone, but you'll have to admit that getting them makes you feel good, right? Whether you're an "influencer" with tens or even hundreds of thousands of Followers on Instagram, or just a regular social media user going about your daily life, Likes are part of what makes Instagram appealing.
It's a natural reaction to crave them, simply because others are getting more of them. So much so, that they have become more than just bragging rights. Today, they are almost a social currency.
Instagram is testing hiding like count from audiences,

as stated in the app: "We want your followers to focus on what you share, not how many likes your posts get" pic.twitter.com/MN7woHowVN

— Jane Manchun Wong (@wongmjane) April 18, 2019
Now, Instagram is testing a feature that may tip this logic on its head. Spotted by Jane Manchun Wong last week, the feature hides the number of likes on a post from all others but the person who posted it. A note accompanying the new feature explains "Testing a Change to How You See Likes: We want your followers to focus on what you share, not how many likes your posts get."
Many users obviously think its a terrible idea, but I actually think it's a great one, as it combats the social validation that people may be getting from their Likes! Of course, it still gives those who post an idea of their social metrics, but it hides them from everyone else. Also, anyone buying fake engagement will be dead in the water, as the engagement will mean absolutely nothing.
It might just help people stop getting "depressed and stressed over looking at their peers' metrics" as Wong explains in a comment to one of her followers.
---
You might also like
---
More from Instagram
---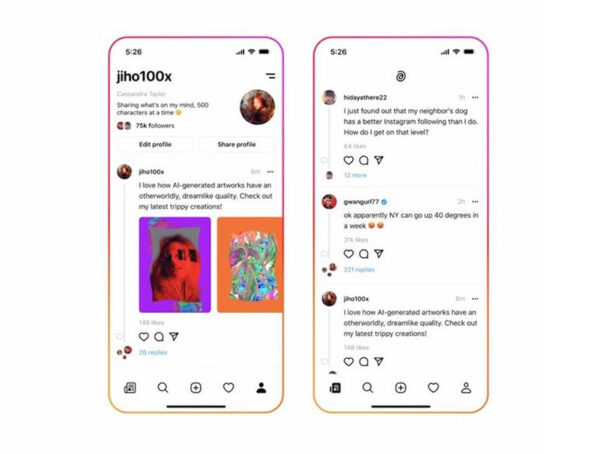 Instagram's rumored text-based Twitter competitor still does not have a name, but now we know what it might look like. The …