On Thursday, Instagram pushed out an update that got rid of scrolling, making users swipe to see the next post instead. A couple of hours later, the company pulled back the feature and apologized for a test gone awry.
Instagram gave us a glimpse of what the future may look like on the platform: swiping instead of scrolling. While there is some "science" behind such UX, Instagram soon pulled the update back, apologizing for a test that had gone out to more users than expected. The harm has been done however, because users hated it.
Many user experience experts agree that, on mobile, swiping makes sense. It's an ergonomic reason: while holding our phones, our thumbs are better at swiping than at scrolling. Tinder was the first app to take advantage of swiping and we all understand how successful the online dating app has been.
HUGE change on #Instagram! No more scroll, now we have to swipe to see the next post! #socialmedia pic.twitter.com/jibaaOxbH2

— Geoff Desreumaux (@Geoffdx) December 27, 2018
When Instagram pushed out the update yesterday morning, I got excited, as you can see from the tweet above. However, many users were not sharing my enthusiasm. Yes, the web hated it and, as often, took to Twitter to express their wrath and despair.
Instagram was then quick to pull back the feature and go back to the scrolling feed for all. The company apologized, called the "issue" a bug and later blamed it on a test gone wild.
Due to a bug, some users saw a change to the way their feed appears today. We quickly fixed the issue and feed is back to normal. We apologize for any confusion.

— Instagram (@instagram) December 27, 2018
Maybe that was indeed the case. But maybe, Instagram was also following the uproar that had immediately started on Twitter and decided it may have been too soon….  Of course, not everyone was having it. After all, as pointed by Sir Jadeja on Twitter, a "bug" rarely comes with instruction on how to use it…
https://twitter.com/SirJadeja/status/1078378762943619073
In the end, it does not really matter if this was a bug, a test gone wild or a real feature Instagram realized we were all simply not ready for. But it surely gave us a glimpse into what the future may look like on Instagram. And much like the algorithmic feed, it will certainly take a lot of getting used to.
---
You might also like
---
More from Instagram
---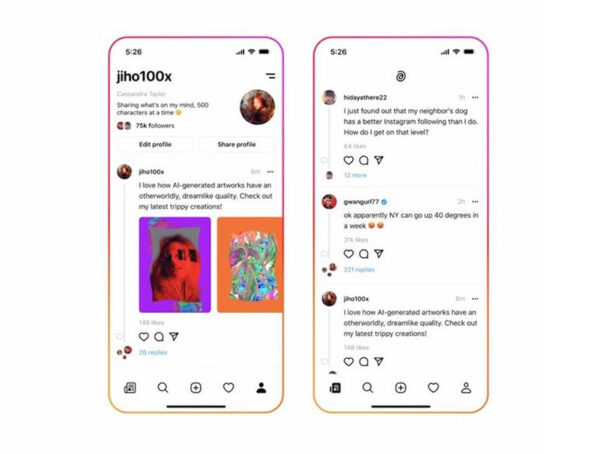 Instagram's rumored text-based Twitter competitor still does not have a name, but now we know what it might look like. The …