Instagram has further integrated music sharing in its platform, giving users the ability to respond to question stickers with songs from its library in Stories. The platform is also introducing question stickers in Live.
In July, Instagram announced the launch of music stickers in Stories, allowing users to express themselves better by adding music from Facebook and Instagram's ever-growing library of songs. The feature allows users to search for a specific song or just browse – by mood, genre, or popularity – and add songs to their Stories. Now, Instagram users can connect more than ever before by using the questions sticker for music recommendations in Stories. They can now also use it to "connect in the moment with people" they follow in Instagram Live. Along with these two new features comes Instagram's countdown sticker which we covered recently.
As Instagram explains in the announcement for its new music stickers features: "Now, your friends can respond to your questions sticker with a song from the music library, and you can share your favourites to your story." Friends can now help you find the perfect tracks for any mood or situation. The new music icon will appear when you use the questions sticker in your Instagram Stories or Instagram Live. When your friends respond to your recommendation request, they can now choose a song "directly from the music library", and you will be able to see all responses within the viewer's list. There, you can also tap to play and listen to the recommendations.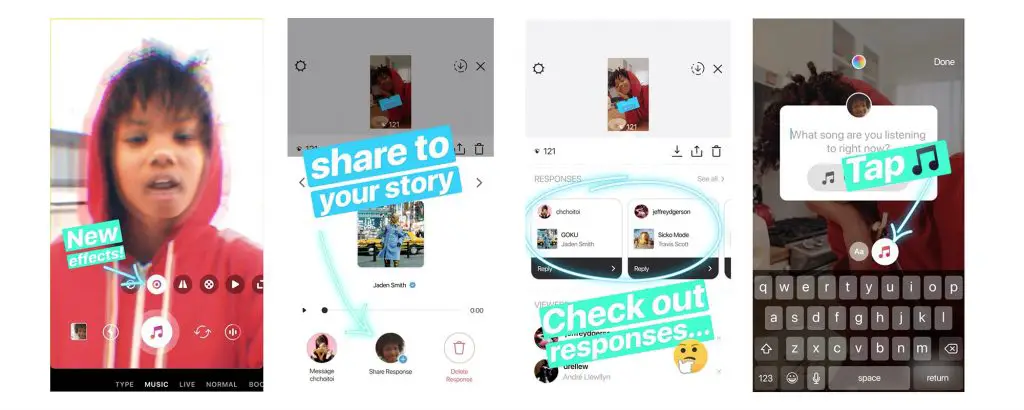 Then, when sharing your favourite tracks, you can get a photo or video while the music plays, and you'll be able to see new camera effects that respond to beats and sounds in the music. To use the new effects, simply swipe to "Music" in the camera to see the new icons right above the camera capture button. Instagram says that these music features will be rolling out on the latest version of Instagram for iOS and Android this week, in regions where its music library is available.
In addition to the music response feature, Instagram is also bringing the question sticker to Live, making it a lot more exciting and interactive to ask questions. Users simply go to a story and respond to a question sticker as they normally would. If the person asking the question goes Live to answer, users will be able to see "Q&A" in their stories tray.
By joining the Live video, users can then see which questions are being answered. If they want to ask more questions while already live, they can simply go back to their story to ask a question, and it'll appear in their questions list. Those going Live can now also share photos and videos from their camera roll to give a behind-the-scenes look at what they get up to.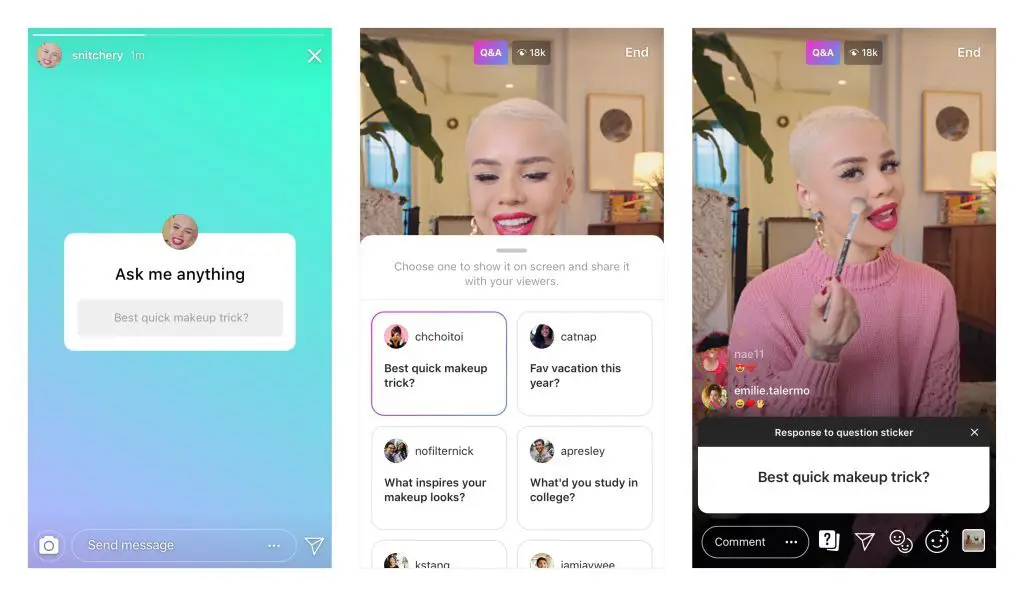 The Questions in Live feature will be rolling out on the latest version of Instagram for iOS and Android this week. The ability to share photos and videos in Live is now available for broadcasters on iOS and viewers on both iOS and Android.
---
You might also like
---
More from Instagram
---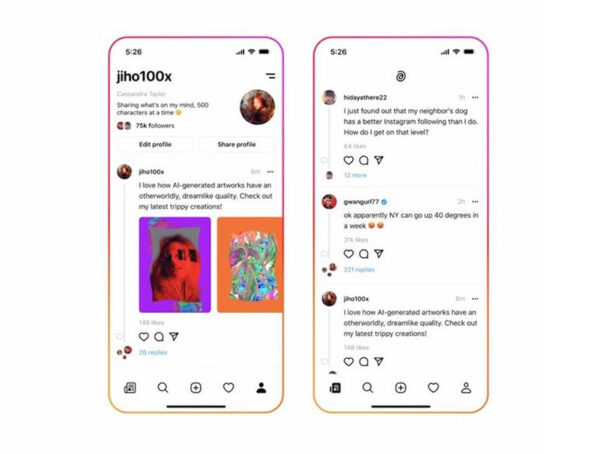 Instagram's rumored text-based Twitter competitor still does not have a name, but now we know what it might look like. The …