In the more "traditional" world of B2B marketing, brands are getting ballsy – and by ballsy I mean creative; taking on new social media platforms, like Instagram. Yes, some have found ways to incorporate their B2B marketing efforts into their Instagram content.
But how come Instagram for B2B? A mix of things really. From the purchasing power shift to the focus on content marketing paired with a wide variety of creative applications, B2B is facing a paradigm shift in the way it attracts, educates and closes sales with leads.
The Purchasing Power Transition
As millennials work their way up the corporate ladder, they are also working their way into becoming more influential in the decision-making processes. Therefore, transforming the way B2B buyers research purchases, qualify vendors, and make purchases — something marketers and product managers need to do more than take note of.
And we're not talking minimal adjustments… according to Merit, more than 73% of 20- to 35-year-olds are involved in product or service purchase decision-making with as much as one-third citing themselves as the sole decision-maker. Also, according to the Google/Millward Brown Digital survey, about half of all B2B product researchers are millennials. That increase shows no signs of slowing down year on year.
So Where Does That Leave Instagram?
With Instagram's largest demographic 18-24 year-olds, followed by 25-34 year-olds, Instagram should take up a top spot in your B2B marketing efforts. Why? Because there is no better place to engage your customers then where they natively spend their time. But let's make sure to understand that it's not in the dry, 'cold calling', 'salesy' approach that is the traditional context of B2B.
Content Marketing Focus Calls For Creativity
With 89% of B2B marketers both recognising and applying content marketing to their B2B strategies, it should be no surprise that B2B, much like B2C, relies HEAVILY on the awareness and education of their consumers. However, in B2B the buyer journey is much more methodical and drawn out. The typical buyer journey is comprised of awareness, exploration, decision making, and purchasing that if nurtured can lend itself to advocacy. This means that a lead can take days, weeks, or even months to convert because buyers are generally looking for long-term solutions or services.
So the 'long-haul' approach to marketing can be daunting and come at a MUCH higher cost if not done properly and nurtured to the same degree or more than your normal consumer channels. That said, B2B is all about long-term relationship building and continued value adds that should ideally extend beyond purchasing. But to effectively do so, you'll need to implement a multi-channel/touch-point approach with buyers' go-to methods of research being online search, vendors' websites, peers and colleagues – outweighing the traditional sales reps.
But the youngest in this cohort? They often turn to social media as a source of information. Thus Instagram is important, but only a PIECE of the puzzle that is your B2B strategy. Why? Because 47% of buyers consume between 3 and 5 pieces of content before talking to a sales rep.
So why would you use Instagram if the focus is long-form content? Because of diminishing attention spans that currently sit right around 7 seconds! As a buyer, it is their job to do the research and do it well, that means they often find themselves in the rabbit hole of platform research and overwhelmed with purchasing data. One way to stand out? Providing them with that data in digestible (shorter) formats that pique their interest and entice them to find out more. According to a 2017 Forrester Research study indicates that digital natives prefer short bursts of information, often in visual formats, and they think phone calls are tedious and disruptive.
Instagram is the ONE platform driving the evolution of social media engagement for brands in both the B2C and B2B spaces. But what does it enable B2B businesses to do? Get visually creative in ways other platforms don't – bringing to life businesses, their customers and their services in truly engaging ways.
Not a new strategy right? Wrong. For an industry so focused on driving high-quality leads, Instagram has opened up a paradigm shift for B2B strategies.
So What Is It That Makes Instagram Different And Appealing To B2B Marketeers?
It enables brands to showcase authentic content; offering a personal "behind-the-scenes" glimpse into company culture and product offerings, ultimately providing a much needed human element to the business. And like its fellow social media platforms, Instagram is increasingly extending beyond just posting, into conversation and community. Therefore it provides B2B brands with an opportunity to get involved in the conversation. Let's face it, the more time you take to engage with others, the more they're likely to take the time to engage with you.
Perhaps the most important part is being able to tell a story with every single post. On Instagram, it is quite often the businesses telling the most interesting stories that build more than the biggest audiences… but the most engaged communities. If you want to attract people to your business and get them to engage with you, you need consistent visual storytelling that cuts through all the noise. And on Instagram… the creative applications are limitless! From engaging Instagram stories home to a behind-the-scenes look, or stats from your latest whitepaper, to visually eye-catching renditions of your USPs, or key moments – displayed on your feed in video, GIFs and imagery alike. Instagram is the HOME of creativity.
Brands like Hootsuite, Cisco, Intel, Oracle and others are killing it, providing their both their B2B and B2C audiences with a wide range of content to explore!
IGTV has yet to really MAKE a name for itself in the B2B space on this channel, but I'll be the first to tell you it is worth a shot!
So when looking over your B2B strategy, don't limit yourself to Facebook, LinkedIn and Twitter. Instagram has a special place in B2B that is ONLY continuing to grow with the platform's popularity. And while B2B has certainly taken a crack at tactics executed by its B2C marketers why not try pioneering Instagram where your content can make WAVES in a typically traditional market.
---
You might also like
---
More from Experts Talk
---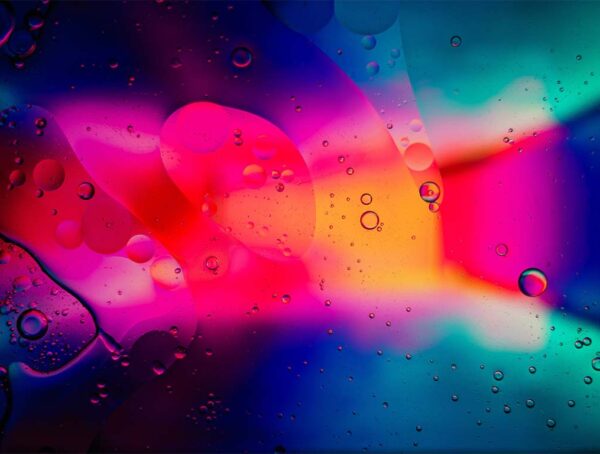 In this month's experiment, we set out to find out whether adding custom alt text on Instagram posts improves reach.