Social media has hosted its fair share of B2C marketing – often leaving B2B communications in the shadows. But, that ends now.
As we truck on through 2018, B2B has made a noticeable and positive shift in its approach to content and all things social media. So take notice, because if you aren't at least entertaining these trends and best practices, you're likely to fall behind.
Kick Traditional To The Curb.
I'm sure this one is a given, but sticking to your standard LinkedIn 'cold calling' B2B strategy is OLD news. Let me be clear though: don't scrap the platform. LinkedIn is a vat of knowledge and the data that is there is what you should really be tapping into! How? Here's a crazy one… put some money into LinkedIn advertising! Because you're missing out if you're not! And according to the Social Media Examiner's 'Social Media Marketing Industry Report 2018' that's the majority of B2B marketers:
That is crazy! Sure, they come at a premium, but that is to be expected when given the ability to acquire high-quality leads.
But don't think that LinkedIn is the only underutilized tool in the B2B space. There are a plethora of tactics and platforms untouched or on the rise in B2B. Take Instagram for example. B2B has taken some notes on the platform's success in the B2C space with over 66% of B2B marketers hopping on the Instagram bandwagon (a 12% uptick from 2017). But I'll get into the content GOLD you can tap into on that platform later.
Facebook on the other hand… forget it! Why? While ad spends come well under LinkedIn's premium, it is reflected in the quality of leads you'll receive – if you receive any at all! It is very much a 'personal' communication tool nowadays; housing content focused on entertainment, pop culture, and politics – so unless you fit the bill, it is time to rethink its use in your B2B acquisition approach.
But what are the truly golden platforms of the B2B space? Where your prospects are asking questions; Quora and Reddit. Their exceptionally large audiences open up a gateway to building relationships with prospects in a whole new way – adding much more value to them than an advert. In regards to Quora, even Neil Patel recently said:
[quote]There's something that Quora offers that makes it different and that helps it stand apart from the other platforms. Namely, it's the ability to interact with prospects and customers in a place where they are asking the questions.[/quote]
But as you have probably already guessed, similar to B2C, you'll need to do your research, and experiment to see which platforms are most likely to captivate your audience.
Strut Your Stuff, Get Personal And Join The Conversation.
With the above in mind, much of the value you are providing your customers is what it is you can offer their business. So it's no surprise your content should reflect that. Marketing accountability and what brands stand for today is becoming increasingly relevant for B2B organizations. And Deloitte's millennial survey showcases that perfectly.
Therefore, the cause of the customer is more influential than ever when it comes to the content you create and the story you tell, just as much as in the B2B space as the B2C space.
That said, the story is the key. People don't like to be directly sold to without reason. Like the products they purchase for themselves, the brands and companies you are trying to attract, want to see that your product or service fulfils a need or solves a problem and that you're willing to talk to them.
And as mentioned above… market accountability is equally vital. Are you reputable? What case studies can you share? Who is talking about the product? And how is the content you create tailored to the specific needs of various audiences? Evangelists/influencers aren't a bad shout either as the success in the B2C space has seen its share of success and only 39% of B2B marketers have attempted to tap into that trend.
Video Is GOLD.
And finally… video. No surprise I'm mentioning this I am sure, but video, as you know, is the 'it' content for both algorithms and user engagement alike. And now that we've shifted our strategy away from Facebook – we won't find ourselves overly excited about the ten thousand 3-second views… but instead, focus on true view metrics like 10-seconds and beyond.
But I should mention that videos are still going to need to be kept to a minimum regarding length so as not to bore the user. While longer form tutorials might help engage users on platforms like Quora and Reddit, let's not forget attention spans are still shrinking, so the quicker and more efficiently we can get our point across the more effective it will be a captivating our prospects.
And while yes, the usual pushback on video content comes down to cost and going against the standard hard ROI we look for in B2B marketing. Forbes makes a point of noting it is very much a crucial part of driving the initial awareness, generating interest and building a strong customer relationship.
So how does your B2B marketing strategy measure up? Well, if your end goal is to create a community around your brand supposed to help you to turn more people into brand advocates, evangelists, and customers, you really should consider the above B2C-inspired routes to your B2B marketing strategy.
---
You might also like
---
More from Experts Talk
---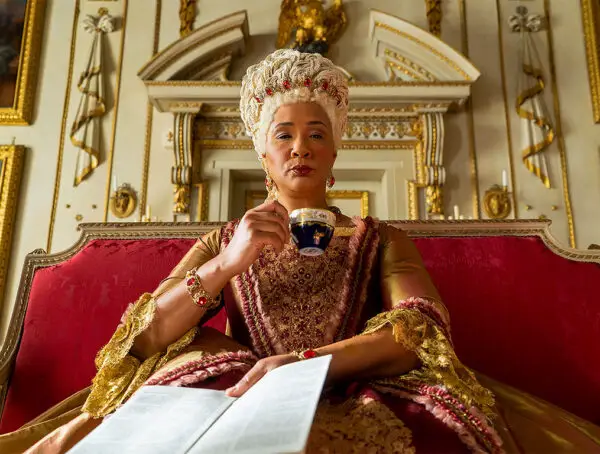 A new musical could soon come to life on TikTok, WhatsApp users are flocking to Signal and Fiverr will run …