What is the importance of brand reputation on social media, and how does one keeping it safe and sound? Read on for more. 
Social media has changed the way we see the world and the way we look at brands. Brands need to fight constantly for their positions, and one careless move can cost them a lot. For many, social media is a chance to sparkle, and they're successfully managing a great presence. Others, however, are afraid of even entering the social arena since it's not all fun and games. It requires lots of time and full-on procedures to build brand awareness. The road can get really bumpy if they don't care about their online brand reputation.
So, today I will show you the importance of online brand reputation and the ways of keeping it "safe and sound."
According to the 2017 BrightLocal Local Consumer Review Survey,
90% of consumers read online reviews before visiting a particular business.
49% of consumers need a 4-star (or higher) rating to choose a particular business.
97% of consumers search online for local businesses.
There are also four things that a good brand reputation helps with:
Trust: audiences trust brands with a spot-on reputation
Credibility: in the eyes of customers or employees the brand seems to be more credible when they have a flawless brand reputation
Profit: all brand reputation activities can impact revenue
Talent: brand reputation leads to brand awareness and a desire to join the workplace
Brand reputation is not a buzzword! It can drive your results and sales and impact brand awareness, but not always in a positive way. And social media is a "slippery dancefloor" for brands if they don't know how to "dance."
Some Tips
Be Consistent
Social media, when used well, really delivers. Prepare a strategy of what to post and where. Show your strengths and the story behind your product. Care about the quality of your communication and the message you provide. Analyse your performance, to ensure that your brand is going in the right direction on social media.
Regular posting can help to gain trust and credibility by building brand recognition. Once your brand is recognisable, you need to put more focus on brand reputation to maintain what you already gained. However, you will also need to be then responsive.
Be Responsive
Social media is not about talking at people; it is about talking with people. You need to be responsive to them! To do this successfully, you need to make the following checklist:
Have you made a timetable of duties for your team? What happens to messages, comments and reviews left over the weekend? Is there anyone there to answer them?
Have you prepared a social media playbook with procedures for crisis management? Do you know what to do, and what to answer when a crisis escalates, or even when a single neutral message appears?
Have you set up KPIs for response time? Customers hate waiting for answers on social media – they need to have it almost immediately. If they don't, they may prefer your competitor instead.
Social Listening
Monitor brand mentions. According to this RadiumOne survey, over 67% of brand mentions go on in "dark social" – i.e. emails, forums, and apps. While social media platforms are essential, you shouldn't forget the rest of the internet.
Monitoring mentions can prevent a crisis, or identify brand ambassadors you had no clue about. It can also show you the sentiment, the context, and the places where your brand is mentioned the most.
Personal Branding
Does personal branding really matter for your brand reputation? Oh boy, yes it does! That is why so many CEOs are in love with their privacy settings. But all employees should also be careful about what they post, and what they say about the company they work for.
There have been quite a few cases where an employee impacted a company's brand reputation. In my opinion, the most tricky topic on social media is politics, and it's perhaps not always worth taking a political discussion public. Whatever you say about your brand matters and the Internet is not about to forget about it. That's a reason screenshots exist.
It doesn't matter if you are in the C-suite or just a junior assistant. Try to provide value on social media when it comes to the brand you are connected to. Everyone loves parties, but if you party too hard, maybe it's better to keep some photos to yourself – or configure your privacy settings beforehand.
Social Proof
Reviews, oh dear… reviews. Be responsive and answer all of them, no matter if they appear on Facebook, Tripadvisor or Booking.com. Remember that people are more likely to leave negative reviews (and put off other people) than leave a few kind words. Be thankful for all of them, and regard them as valuable feedback, answer their doubts and requests. Don't get offended, and try not to take them personally. You can turn complaints into an amazing customer experience.
Influencer Marketing
Last but not least, a topic we covered recently. Influencers can become your brand ambassadors and can affect the reputation of your brand a lot. If they are chosen wisely, you shouldn't be worried. However, if you selected random people without checking their stats first, you can be in trouble, and your brand can be hurt.
Keeping your brand reputation in good form is not a single activity – it is a constant process that pays off in the end! Brands that can show off with an excellent online reputation are well-loved, trusted, and deliver better results. Look around. How many brands do you know that have a good reputation? Is your brand like them? If not, our guide may help you!
---
You might also like
---
More from Experts Talk
---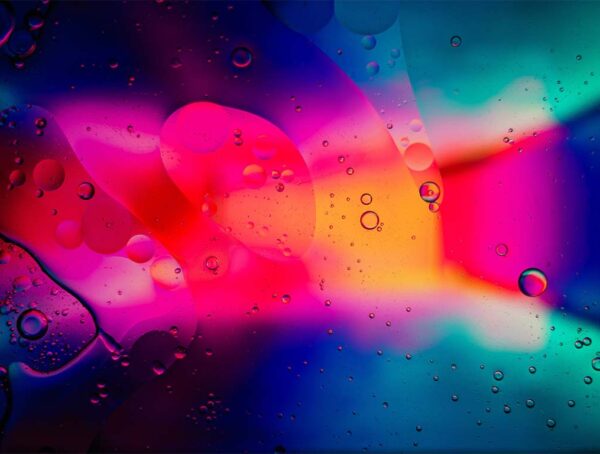 In this month's experiment, we set out to find out whether adding custom alt text on Instagram posts improves reach.