The world of content marketing resembles a shopping mall on a busy day: everyone tries to sell things, some customers come for something they were searching for, some people are just browsing, some people come regularly while others came just for a while – or by accident. 
Those people are your audience, and your goal is to reach them. To do so, you need to provide them with valuable content.
Today, we will reveal not only why content marketing should be a part of your strategy, and what you have to remember, but also why it's all about "distribution" and "redistribution." We give you the list of tools to use for delivering results and a few best practices that can work in your industry.
Do We Love Content?
Content has become the bread and butter for some marketers, and they are focused on creating content more than ever before. According to Hubspot, companies who manage content marketing activities in the form of blogs get 434% more indexed pages than those who don't manage any corporate blog. Content Marketing Institute put it even more straightforward: 86% marketers regard the content marketing as a key part of a strategy, 72% of marketers think it has an impact on engagement growth and lead generation.
So, What Causes Problems?
We live in an era where marketers focus on creating new content instead of distributing it. They create publications, spend a lot of time preparing them, and then forget about them. They treat a piece of content as a product, not a process with a long lifecycle. Instead of creating new content all the time, it's more effective to plan your content distribution process better.
5 Stages For Making Your Content Work
Content marketing is often mistaken with copywriting, which can even be hurtful for copywriters and content marketers, and causes the general misunderstanding of the process. Content creation includes a few stages, and effort that is often underappreciated: budget, manpower, time, and lengthy research. You need to admit that it's not "just writing."
If you divide it into five stages, your content can be more valuable and really work for a long, long time.
PLANNING AND GATHERING MATERIALS
Before you start typing the very first word, answer five questions.
– Who is the perfect persona for this content?
– What are its target groups?
– What do you want to achieve by its publication?
– What needs does it answer?
– What problems does it solve?
We are all tired of content we may not need. We respect our precious time, so you need to respect others' time as well, and create content that people will appreciate. In this step, you should also set up a schedule, and prepare a timetable for publication and distribution activities. Research your competitors' efforts as well.
If you prepare content that relies on people's input, e.g. you are gathering their quotes, interviews, insights, be sure they know their deadlines and that you brief them accordingly. Otherwise, you can get some materials at the very last minute, and the insights can be of low quality. Give yourself some time for corrections to ensure that your content will be glorious on time.
CONTENT CREATION
Create content you would love to read or watch, content that is informative and full of value, and answers needs instead of creating them. Every day we create so much data that getting familiar with it all is impossible, so you need to do your best to stand out: add some interactive elements, research, graphics, or invite others to take part. Of course, this will also impact distribution!
Also, make sure that the format of your content suits the channel it will appear on.
If it is a blog post, you should also take care of its transparency and good headlines to boost SEO. Divide your text, and remember about factors like ALT attributes, meta descriptions, and keywords. The excellent Yoast SEO plugin can help you here if you use WordPress for your site/blog.
A headline can be a blessing or a curse and can determine the success of your article. A title has to meet several requirements: it has to be interesting, calling to action, informative, direct, and simple – if you included in your headline some words that your title could exist without, just remove them. No mercy.
Also, a CTA matters a lot and increases the opportunity to make a contact. Call people to action: if your goal is to increase your e-mail marketing base, or lead generation, subtly indicate it.
DISTRIBUTION
Let's say content is king, but that king can't exist without a queen – distribution. Publication won't be enough if you don't give much love to sharing and distributing it where your target audience expects it. Give them a chance to find out about what you publish.
Apply my original method 1=6. One piece of content means six other formats of distributing it. Blog posts can be distributed as an animation on Instagram, photo post on Facebook, Tweets, sneak peeks on LinkedIn, infographics with highlights on Pinterest, and a guest mention on a blog of a "friend."
Make the most of the different channels available to you, and juggle with formats and platforms. For example, Facebook doesn't only give you the opportunity to share content on your fan page; Make sure to also check groups, events, personal profiles, or associated pages. Social media is not only about Instagram and Twitter, but also Flipboard Quora, Growthhackers or Medium.
Email can also be a great "transmitter" of your content as well. Guest posting can help you build relationships, and gain links helpful for further expansion. This all makes perfect sense to grow, develop and lead to the next step – analysis and optimisation.
ANALYSIS AND OPTIMISATION
You might hate numbers and spreadsheets. We're sorry though because the sooner you like statistics, the sooner you will be able to make better business decisions. Distribution needs to be tracked. If isn't, you can waste time and effort on sources that don't work – and it doesn't sound like the desired situation. If it delivers – put extra efforts into making it flourishing.
If you think that once you publish content, you don't need to do anything about it, you're wrong. You need to constantly track the freshness of your content, especially if it's supposed to be "evergreen." For example, if you prepared a piece of content about Christmas gifts, it will be extremely popular before Christmas, right? It would, therefore, be a pity if it linked to products that don't exist any longer, are unavailable, or have become controversial during the year. If your content is full of statistics, it is good to update them from time to time.
REDISTRIBUTION
It's not over yet! Redistribution is an important part of making your valuable content last longer, and impact conversion growth even in a few years time. If your content is regularly updated and provide some timeless value, it can – and should – be redistributed at an appropriate time, in the right context, and to appropriate target groups. Your initial planning schedule should include a redistribution section, and identify great periods of redistribution. Also, it should be based on analysis – the best-performing content should be made the most of!
Example?
You create Christmas content. It is popular around Christmas. What happens afterwards? You can even share it in the spring or summer… if you add a "when to buy Christmas gifts cheaper?" section, and provide a list of stores that do post-Christmas sales. Traffic? Almost guaranteed! You can, of course, cover your Christmas distribution over and over again.
So, you still think content creation is a piece of cake? It's not easy at all and takes years of expertise and testing to build a content machine that can work wonders. Great content is often forgotten after a few days from publication "thanks to" a weak distribution funnel. Some weak content can also go viral because of distribution that is far better than the piece of content itself. You need to keep content creation, distribution, and analysis in synergy, and test new ways tp approach your target audience.
Don't mistake it with spamming, please!
If you are wondering where the end of this process is, the answer is simple: there is no end. Good luck and keep creating superb content!
---
You might also like
---
More from Experts Talk
---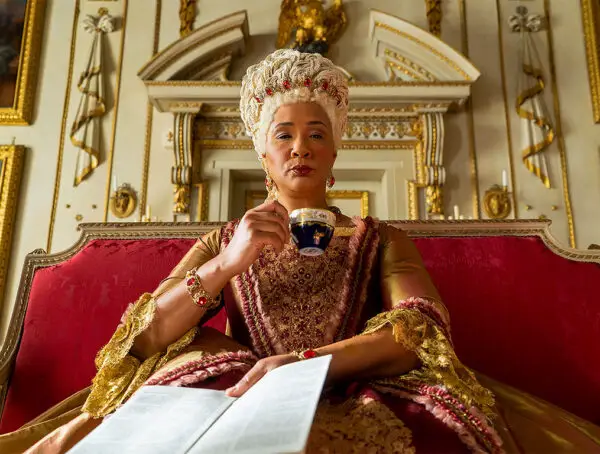 A new musical could soon come to life on TikTok, WhatsApp users are flocking to Signal and Fiverr will run …