If you sell online courses, Instagram is actually the ideal medium to sell them. Here are the ways in which Instagram can help you.
Social media is fast becoming one of the most essential components of every marketing campaign. Considering that by 2021, more than 3 billion people worldwide will be using social media, business owners need to effectively leverage social media platforms to get their message across and promote their products in the best way possible.
Instagram, in particular, is growing fast and gaining momentum. Currently, more than 500 million people are using the platform every day and are engaging with content and businesses. It is also an ideal medium to create and sell online courses.
It encourages your audience to get to know you on a deeper level and connect with your business.
It can give sneak peeks of your upcoming projects and course launches.
Its Instagram Stories are a great way to engage your audience.
It increases brand awareness and attracts followers who can become your students.
Yup, it's time to put your influencer hat on and get down to business on Instagram.
Using Instagram to Promote Your Online Courses
Like every other marketing channel, before starting to promote your courses on Instagram, you will need to build a marketing strategy for it. You will, as always, need to think carefully about your audience, your goals, and how to attract the right visitors. Then, you need to look at how to promote your course to them.
Setting up a goal
What do you want to achieve with your Instagram account? You could be looking to:
Gather followers
Get brand awareness
Connect with your audience
Sell products
All of the above?
Whatever your goal, you will need to create then content that can help you reinforce the purpose behind it. The whole idea is to come up with creative ways in which to achieve that goal and drive people into your sales funnel.
Think about content and design
With Instagram, you can share behind-the-scenes content and show glimpses of your reality as a course creator.
You can do this through:
Posts: personal images, quotes, stock photos, reposts – reposted images, videos, 'journey' content.
Stories: behind-the-scenes images, screenshots, questions, polls, raw moments, and 'journey' stories.
Highlights: saved stories that can work as your 'favorites' or 'catch-ups', sharing school or course insights, student success stories, and more.
Videos: a one-minute video that talks directly to your audience and helps to get their attention.
Instagram TV (IGTV): sharing and viewing long-form content that lasts up to an hour.
The content you share doesn't always have to refer to your course subject or your online school, your ebooks, your coaching service, or any other digital products you promote. Instead, you can choose three to five themes and create content alongside those categories.
For example, if you are a personal trainer and selling online courses around fitness training, you can post about:
Your nutrition and diet
Your healthy lifestyle
Your motivation and passion
Your sports equipment, tools, and products
There is limitless potential to what you can create content on, and what you want to raise more awareness about. It's entirely up to you!
Come up With Some Consistent Themes
Choose at least two themes you will be sharing consistently. Don't overdo it though, the sweet spot here is between two and five themes related to your area of expertise, business, or course, and are relevant to your audience.
[Tweet "Consistency is what will help you attract the right audience and grow your Instagram followers."
For example, if you are into fitness, you might want to share:
Workout photos
Results from your students
Food & diet pictures
Many Instagrammers fall into the trap of posting about everything they do without any focus or strategy. Focusing on a few topics creates a strong connection with your audience, and people who follow you will be highly relevant to your brand!
Choose the right content
Sharing posts is the core and default activity you can carry out on any social platform. On Instagram, however, certain types of content can work better than others.
For example, you can share the following:
Images of yourself
Photos of you working on your next project, traveling for leisure or business, or carrying out any other activity that falls in any of your theme categories.
Product photos
Promotional content that features your upcoming courses, or any other advertising products that you plan to create as complements to your marketing campaign.
Stock images
Professionally taken and beautifully edited images (with high contrast) or ones that you can find on stock photography websites can inspire your audience to catch the visual attention of people right away.
Motivational quotes
Graphics or animation that share a motivational message and drives the call-to-action factor.
Giveaways
Posts that offer a free product or a service as a giveaway from your company and ask them to do something in return, e.g. visit your website or tag a friend at the post, like, follow or share.
What's great about giveaways is that they can take place on any occasion – Valentine's day or at a company's anniversary day/birthday and offer any service and product (physical or non-physical), for free!
Information-driven
Posts that give out specific information and prepare followers for something big, e.g. a course release, an upcoming course tutorial, a class, a call for enrollment, a new blog post, or a promotional offer.
All of these examples can work perfectly. If you want to mix things up, you can share a combination of any of these types of content.
When sharing content, you need to be wary about every single post that is making up your feed. Your feed needs to be appealing enough to entice people to follow your account as they scroll through your profile.
If you need inspiration or any help to achieve this, take a look at these Instagram templates and make your pick.
Instagram Stories
According to SocialBakers, businesses that share stories get more organic traffic from stories than posts. At the same time, brands that don't share stories are missing out on a lot of impressions from the audience.
Use them to create screenshots of your posts to create anticipation, promote a blog post, share a checklist, tips, offer discounts, make an announcement, but most importantly, to tell a story.
With Instagram Stories, you can share journey content – an image or a series of images that tell a visual story and then embellish it with text, tools, and filters to gather attention.
What is journey content?
Content that moves your audience from point A to point B.
Apart from journey content, you can also invest in the following:
Content that fixes a pain point.
Advertising a solution by Topologie, Mindbody, and Spotify. Source: Buffer)
Content that acknowledges a purpose.
Content that includes a call-to-action.
Sharing stories with these types of content is a good tactic because it inspires people and ultimately encourages them to take action (i.e. buy your course).
The most powerful Instagram story feature is the "Swipe to link". This is only enabled once you reach the 10K followers. However, it can significantly increase your course sales.
Swipe to link allows you to link a story to a landing page directing followers there, instead of visiting your profile, or typing an address. You will see the option as a link icon when you upload a story.
Another important engagement tool to look out for is Instagram's 'Group Story' feature that has been rolling out recently, unlocking the possibility to create Stories with friends, team members, or work colleagues. This is ideal for group events or team-building retreats!
Choose Your Highlights
Pick a name for your highlights that correspond to the topics your posts and stories usually refer to.
Customize your highlights as you wish and create icons regarding the topic you want to share stories about.
This could be all about what you do and what you want your audience to know, e.g. tips, course releases, quotes, student reviews, testimonials, courses, tutorials, masterclass, freebies, etc.
Your highlights are your evergreen content and could be used as a 'catch-up' feature, showing people what you have been up to. You can get ready-made highlights covers from Pinterest, or create your own easily and without a cost.
You can even go a step further, and create mini-lessons through stories that solve a part of the problem of your students. If you are teaching English, this could be things like pronouncing different words, or if you are teaching yoga, it might be a series of exercises.
Showcasing your work is the best way to promote it!
Use Videos
If you can use videos from outside the platform, choose the best professionally taken shots you have and add it on your Instagram. Add text or any other element you want and use it to grab people's attention and entice more followers or provide educational content.
Upload it to your Instagram as a post or a story.
Try Out IGTV
Instagram TV is a feature that is similar to Stories – the format is the same with the only difference that the video can range up to an hour, and it does not disappear after 24 hours.
Use IGTV to upload webinars or instructional videos or other educational/course material directly on Instagram.
Instagram Ads
If you have a budget you can spend, Instagram Ads can work perfectly for you. Instagram ads have the potential to increase your course website visits, as people will want to learn more about what you do.
As Instagram's research reports show, Instagram ads work. About 60 percent of people discovered new products through an Instagram ad and were more likely to take actions like visiting your website, calling, emailing, or messaging a business directly, after seeing one.
Use sponsored story ads, post ads of any type (carousel, a single image or video, or an image collection) on Instagram to entice people into checking out what you have on offer or build awareness on your brand.
Keep Growing Your Instagram
Taking into account all of these marketing strategies on selling online courses should help you create an advertising campaign with ads that appeal to your target audience.
All you have to do is to stay consistent – both in terms of themes, timing, and aesthetics, which is key while you are doing this. Showing consistency will help you build trust, raise brand awareness, and easily turn Instagram users into loyal customers.
So, keep growing your account, sharing relevant and beautifully visual content, and watch those course sales coming your way!
Kyriaki Raouna
is the Social Media Manager and Content Creator for the
LearnWorlds
team writing about marketing and e-learning, helping course creators on their journey to create, market, and sell their online courses. Equipped with a degree in Career Guidance, she has a strong background in education management and career success. In her free time, she is crafty and musical.
---
You might also like
---
More from Experts Talk
---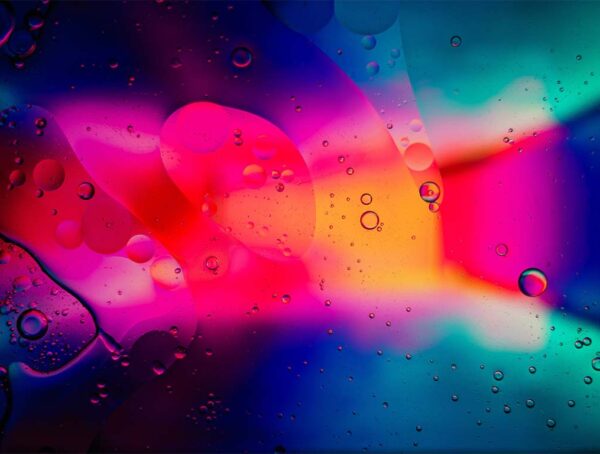 In this month's experiment, we set out to find out whether adding custom alt text on Instagram posts improves reach.