Many brands have discovered the benefits of using Instagram during the past year, with its rising popularity encouraging even more to try its effectiveness. However, there are still many concerns on whether Instagram is actually bringing the desired ROI, except for the increased reach.
A brand is not always looking simply for an increase in reach, especially if they invest time and money on a social network.
Instagram's main problem is the fact that you upload photos and videos without being able to use an active link on the description. This reduces your chances to turn your followers into customers. However, this is just Instagram's way to remind you that times are changing and you need to adjust your creativity.
If you like our stories, there is an easy way to stay updated:
Follow @wersm
How To Use Your Bio's Active Link
The only active link that Instagram offers is the one in your Bio section, right on your profile page. This is your best chance to promote your brand, product, services or anything else you want.
Many users tend to occasionally change that link, sometimes on a daily basis, although this is not always a good idea. You don't have to stick to a specific link forever, but have you thought about the disadvantages of changing your link daily, or even weekly? This would reduce your link's strength, limiting its reach and eventually, confusing your followers on your presence and what you're really promoting.
If you like our stories, there is an easy way to stay updated:
Follow @wersm
How To Promote Content
Instagram challenges your creativity and that's how you should treat it when you need to promote your brand, or your product. Sometimes an image, or a video is powerful enough to promote whatever you want, but this doesn't mean that you don't need a call-to-action.
How To Track Leads
A good idea to track your Instagram leads is to create an external landing page through a third-party tool, and direct your Instagram followers there. This is a great way to create a dynamic Instagram campaign, which will be easy and helpful for you and your brand and allow you to track its effectiveness.
According to ShortStack, using this technique for your Instagram campaigns will allow you to:
– Embed tracking links easily
– Measure the results of your campaign
– Optimise your campaign for mobile
Even if you're not currently looking for a third-party tool to create landing pages for your Instagram account, this is a great way to come up with new ideas on how to use your social presence, in order to approach your audience in the most effective way.
If you like our stories, there is an easy way to stay updated:
Follow @wersm
Now check out this cool infographic from ShortStack and get inspired to use Instagram differently, leverage the power of your active Instagram link, and track down your leads and results.
---
You might also like
---
More from Instagram
---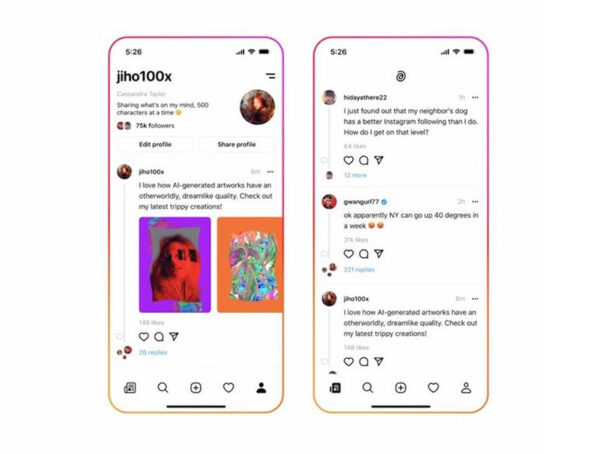 Instagram's rumored text-based Twitter competitor still does not have a name, but now we know what it might look like. The …