Do you have a small business? Are you searching for new ways to grow and expand in your market? I know that everybody will say "yes" but the real question to ask is "Are you doing the right things?"
Well, you can start on the right foot. by growing your email list and in this case, and guess what. You can do it through Instagram. Why Instagram? Because it is the fastest-growing social platform and the best in terms of engagement rate, with 58 times more engagement per follower than Facebook. It is a huge number, and people who advertise and market their small businesses on Facebook, use it with great results.
Moreover, according to a great article on Instagram list-building,  average Instagram users visit their accounts 18 times a day, and sales orders on the platform have increased by 122% since 2010. So, it's a great place to build an email list.
Why Do You Need An Email List?
"It's 2017" you will say… "Aren't all people already on social platforms? Why would I need to also send newsletters?" Well, the answer depends on what type of goods or services you offer. If you rely on customers, and you need to keep them closer to you, the newsletter option may be a great source of income, especially if you also use this content delivery method as a content marketing campaign.
On the other hand, if you rely solely on Instagram or Facebook, you won't have the same results as when delivering newsletters. Moreover, you won't even have control over how many of your followers will actually see your posts.
If you are using Instagram to capture your followers' email addresses, you can build a community around your small business, and leverage this social network in order to grow awareness for your brand, and generate more sales.
Almost every website has a way of attracting readers to subscribe to a newsletter. You can design better calls to action, give something in return, refine the design in order to at least try to capture the attention of your users and you will end up with a great newsletter list.
However, why stop here, when you can double your clients with the help of Instagram?
Building The Email List On Instagram
We are living in a social media era but this doesn't mean that classic email marketing doesn't work anymore. On the contrary, as I have showed you in the above paragraphs, this may be your best choice if you want to collect relevant and accurate data about your customers.
Via emails, you have direct contact with your customers and you are able to quantify how many of them are really interested in what you are offering, and what types of products, media or services they prefer.
Things you need before starting:
– Basic image manipulation skills.
– Basic marketing and research skills.
– Specific goals.
– Patience and time.
– An audience.
Build you audience on Instagram:
Create the opt-in that will attract everybody: Think first about the customers you want to attract with your Instagram account. Who are they? What do they search for? What do they like? Based on this data, try to find something that you can give them as free gifts upon following your account –  coupons, free e-books, samples, courses, challenges or contests with great prizes.
Bio Link Sponsorship: Select the most prominent accounts of people or small businesses that are in the same niche, and try to message them individually, complimenting them on their beautiful and inspirational images and of course, explaining to them that you have a related blog or small business. Then, you can ask them whether or not they are open to sponsorship. Some of them will give you flat responses, while others won't even care to message you back. It is possible however that some will be open to you suggestion, and may help you build you audience. If you want to read more about this subject, Designbump has an excellent article on how to use Bio Link Sponsorships in your marketing and list building strategy.
Create the perfect custom landing page: At this point, you already gave something free to your followers in order to attract them, and even tried the Bio Link Sponsorship option. Now, it's time to really get your customers to sign up for your newsletter or website. It is a call to action that will add more users to your list, which will grow exponentially if you offer something in return.
Update your bio. It is important to let your followers exactly who you are and what kind of products or services you are offering to them. Moreover, you can insert a call to action in your profile description as well.
Post relevant, valuable and attractive content. This is the most important part of your list building task as everything depends directly on how valuable your content is to the customers or followers you are aiming at. If you don't know where to start and what to post on a regular basis, study your competitors and see which of their images captures the attention of their clients.
Conclusion
Instagram is one of the best social networks for marketing in 2017. It has a lot to offer, especially in terms of engagement per follower, the most important thing in a marketing campaign. You can also use Instagram to grow your newsletter list with little to no efforts and quick results.
Know what you want, who you are, and who you are addressing, create your landing page, and try to deliver the best content you are capable of. In time, and sometimes with the help of others, you will increase your community of fans, generate better returns and increase your revenues.
Robert Katai
 is a visual marketer and content marketing strategist at 
Bannersnack
. He writes regularly about digital marketing, social media and content marketing. He is passionate about visual marketing, Instagram and the future of digital marketing communication.
---
You might also like
---
More from Guest Bloggers
---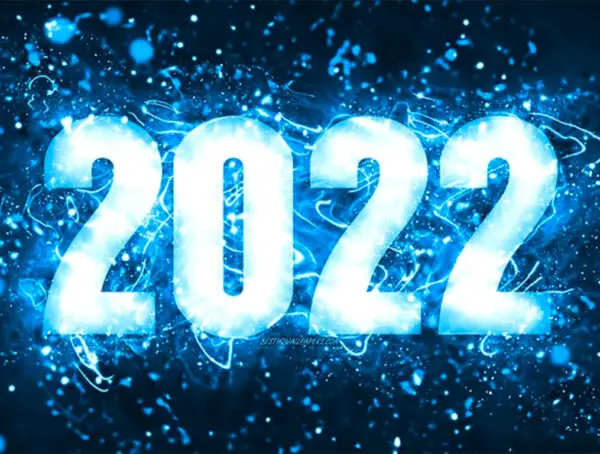 Hootsuite's Senior Manager of Content, Sarah Dawley, reveals her team's latest research on the future of social media.