Millennials are about to be old news. A bigger, younger and more tech-savvy generation is fast approaching and tapping into their interests and motivations won't be easy.
Marketers may have yet to figure out what Millennials are really about, another generation is quickly becoming their main new target audience. So let's talk strategy. How will you tackle tapping into Gen Z?
First, let's work on defining who they are.
Who is Gen Z?
They are age 13-17; the adolescent counterparts of the millennial generation that so many of us identify as. Unsurprisingly though, that also makes them more of a tech-savvy audience than their predecessors. Because, unlike millennials, Gen Z has never known the "non-digital world". They have grown up with information at their fingertips. Which in turn, reflects their heavy use of social media.
The eldest of them approach the end of their teenage years and are about to head off to university. According to Snapchat, 96% of Gen Z's parents say they influence household buying. And their numbers ,according to Bloomberg account for 32% of the world's 7.7 billion population (millennials = 31.5%). So yeah… that's a lot of influence.
That said, it isn't just their size that defines them. Like all generations before them, according to Neilsen's Gen Z: The Elusive Generation, they too come with a unique set of behaviors that in turn present unique challenges for advertisers looking to capture their attention in 2019.
Here are the 4 key insights you need to know in order to break through the noise and into Gen Z hearts:
1. Facebook & Twitter are old news
According to a recent Statista survey, Snapchat and Instagram still have a hold on Gen Z., while Snapchat comes in first at 46%. But what marketers need to consider is how they use each platform.
Snapchat is to Gen Z what WhatsApp is to Millennials. It the app they use the most to communicate with their friends, and even family. That being said, you will be happy to know that, when it comes to engaging with their favorite brands, Instagram is their platform of choice, but your content needs to be authentic and extremely relatable.
2. Authenticity is key
Gen Zers are qualified BS spotters. They know when they are being lied to and will make it a point to call you out if necessary. Therefore you should always make suer that your content reflects a human side. Be real and "cut the crap".
Gen Z is very attuned to a brand's DNA and are motivated to buy from brands that align directly to their consumers and their values. Connecting on an emotional level as never been so important.
3. Videos, videos and more videos
We know how important video is becoming in social media. But when it comes to Gen Z, it's a whole other level. They watch on average 68 videos per day across five different platforms.
According to Global Web Index, Gen Z wants to be entertained! And that is no surprise. 81% watch at least one hour of online video per day.
Gen Zers see video as the strongest mean to add personality to a brand, tell a story in a light-hearted yet highly engaging way. It is key to understand who your audience is, where they consume video, and what kind of video they are most engaged with. Then tailor your video content to authentically represent your brand and its values.
4. Mobile optimization
Gen Z is always on the go, and according to Adweek, more than half of Gen Zers spend more than 6 hours a day on their mobile phones. And you should known that mobile optimization goes far beyond the content you are creating. Gen Z is impatient when it comes to load times. And when your conent does appear on their screen, it has better be easy to digest and intuitive.
So what are you waiting for? Go go go! Gen Z is waiting to be entertained and quite frankly… influenced!
---
You might also like
---
More from Experts Talk
---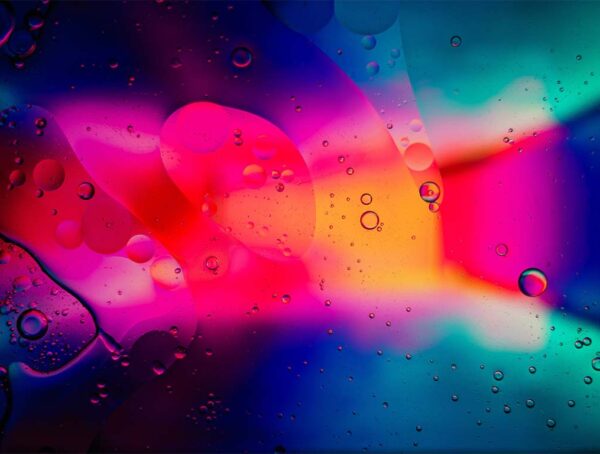 In this month's experiment, we set out to find out whether adding custom alt text on Instagram posts improves reach.