Testing combinations of different creatives, ad copies, headlines, and descriptions, is tedious, but it's a necessary process to optimise your Facebook campaigns. But there is a solution. Facebook has provided advertisers with a feature that automates the process. It's called Dynamic Creative.
So, what exactly is Dynamic Creative, and why should you use it? Facebook introduced the feature so that advertisers can create variations of an ad's creative automatically, and then serve the best combination for each targeted person. At the moment, if you are running campaigns WITHOUT Dynamic Creative, you provide Facebook with 3-4 ads (this includes ad copy, creative, headline, and a description) and you let the algorithm choose the best performing ad – and thus allocate the majority of the budget to it. This means that the selected ad will be shown to all people in the target audience as defined by the ad settings only.
In campaigns with many creatives, this can be both time-consuming and tedious.
However, when using Dynamic Creative, you provide a set number of assets (creatives, copy, headline, etc.) and you let Facebook form combinations of ads that will then display to a subset of your target audience.
Here is what you need to upload for it to work:
Up to 5 images
Up to 5 texts
Up to 5 headlines
Up to 5 descriptions
Up to 5 CTAs
1 Website URL
Facebook will then automatically "mix and match" them in order to create all possible variations. Each ad variation is displayed to a subset of your target audience and based on their reaction the algorithm determines if this variation is "right" for this "sub-audience." If that's the case, then similar people to them – who are also within your target audience – will see the same variant.
How To Get Started With Dynamic Creative in Facebook Ads
Dynamic Creative is available for the following objectives:
Brand Awareness
Reach
Traffic
App Installs
Conversions
Video Views
Choose any of the above objectives during the campaign creation process, then head to the ad set level, and turn on the Dynamic Creative feature. This will enable you to add your assets (ad copy, creative, and headlines), and automatically create combinations.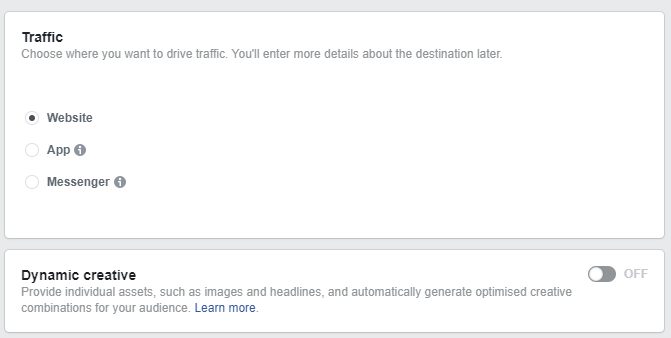 At the ad level, you can add your assets.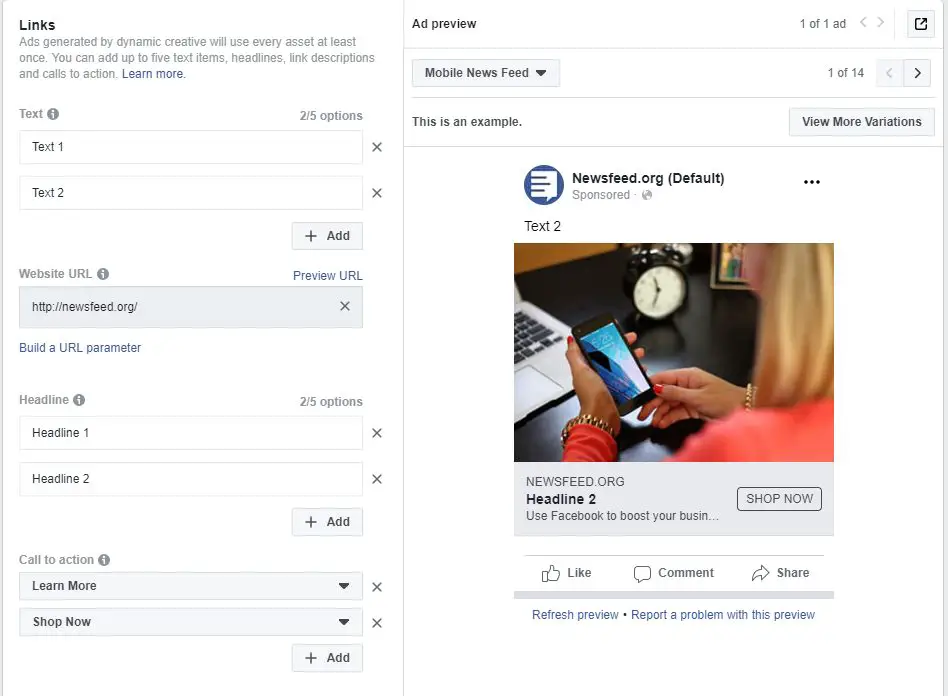 Evaluating Your Campaigns That Use Dynamic Creative
To get insights for all combinations created, choose the Image option available under the "by asset" option in "Breakdown" on the Ad set level.
Dynamic Creative offers you a way to deliver personalised creatives to your target audience and significantly reduce the time you'd spend on manually creating many variations to optimise your copy, creative, and other parts of your ad.

---
You might also like
---
More from Experts Talk
---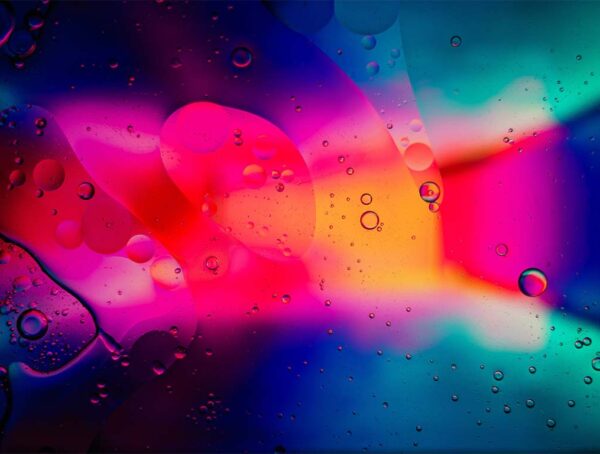 In this month's experiment, we set out to find out whether adding custom alt text on Instagram posts improves reach.