In this tutorial, we will go over the different bidding strategies that Facebook offers to advertisers and when to use each.
Creating Facebook campaigns that convert and meet your KPIs can be challenging. The main reason is that many variables come into play; targeting, your ad copy and creative, your landing page and, most importantly, your bid.
As you may already know, Facebook's ad delivery system relies on the auction model where advertisers compete with each other to show ads to their desired audience. Each advertiser enters this auction by setting the amount they are willing to pay for an action (in this case conversion) from someone in their target audience. This amount is known as the bid. The bid is the main lever that will help you display your ads across Facebook's ad placements.
Facebook offers advertisers the following bid strategies:
Lowest cost (formerly known as automatic bidding)
Lowest cost with a cap (formerly known as manual bidding: max cost)
Target cost (formerly known as manual bidding: average cost)
Bidding Strategies And When To Use Each
1) Lowest cost: By using this bid strategy you allow Facebook to bid on your behalf the amount they think will get you the actions you are optimising for.
This bidding strategy is ideal if you have no idea how much an action from your target audience is worth to you and you are unsure how to make the necessary adjustments to reach your KPIs and spend your budget. One caveat is that your costs may fluctuate – you have no control over them – and that's mainly due to the competitive nature of the auction. Typically, you may want to start with this option for 3-4 days, and once you have enough data, you can choose either the lowest cost with a cap or the target cost option.
2) Lowest cost with bid cap: This option will signal Facebook's algorithm to get the lowest costs possible while ensuring at the same time that your costs per action won't exceed the specified limit.
This option will help you achieve the most conversions for your given bid and will help lower your cost per conversion. One thing to keep in mind while using the lowest cost with bid cap is that there will come a point when the conversions you optimise for will become rare and this will lead to increased costs.
This bidding strategy is ideal if you are working with tight budgets, you know how much a conversion is worth to you, or want to keep your costs as low as possible.
3) Target cost: This bidding strategy is only available for campaign objectives that allow you to optimise for conversions (Conversions, Lead Generation, App Installs, or Catalogue Sales) and it helps you set an average cost per result, which gives you more control than the lowest cost bidding. The difference between target cost and lowest cost with bid cap is that target cost might find conversions that are higher than your specified bid but will overall try to keep your costs closer to the set bid.
This bidding strategy is ideal when you increase your campaigns' budget as it ensures that your costs are maintained at the specified bid.
How Bidding Strategies Affect Your Budget
The goal of your campaigns is to spend your budget as efficiently as possible by bringing in conversions within your desired costs. But this isn't always the case, and this is mostly due to the fact that they spend your budget differently.
Let's say you want to get people to sign up for your offer, and you are willing to pay 3$ for a lead using a 30$/day budget.
With the lowest cost bidding strategy you are telling Facebook "this is how much I want to bid for a conversion. Any conversion that's higher than that – even if it's 3,01$ I am not interested in going after them." Facebook will try to find people within your target audience that will convert at 3$ or lower. If Facebook is able to find conversions, then you will able to spend your budget. When running your campaign for an extended period, or you have increased your budget drastically (in an effort to get more conversions), Facebook may run out of 3$ conversions auctions to enter/win. When this happens, Facebook won't be able to spend your budget in its entirety. You may need to increase your bid to do so.
On the other hand, when using the target cost bidding strategy, you are telling Facebook "find me people who will convert at an average of 3$. If you find people that will convert at a higher cost go after them as well." This ensures that Facebook will help you enter as many auctions as possible when they see higher chances of conversion. This will help you meet your budget requirements only if you are not underbidding in an effort to keep conversions cheap. Although it may seem that you are giving Facebook too much control, Facebook will try to keep bring down your costs during your Ad Set's lifetime. In the case that you are working with tighter bids, then this option may not be suitable for you.
It is important to have in mind that lowest cost and lowest cost with bid cap are the two bidding strategies that are guaranteed to get you the lowest cost per result possible while at the same time trying to spend your budget as efficiently as possible.
When using manual bid, either lowest cost with bid cap or target cost, you should consider setting up your daily budget to be 3-5 times your bid (do take into account the event you optimise for). This will ensure a stable as possible ad delivery while at the same time the conversions are coming through to help you reach the 50 conversions per week, which is required for the algorithm to work properly.
That's it! Good luck! Let us know if you have any questions in the comments!

---
You might also like
---
More from Experts Talk
---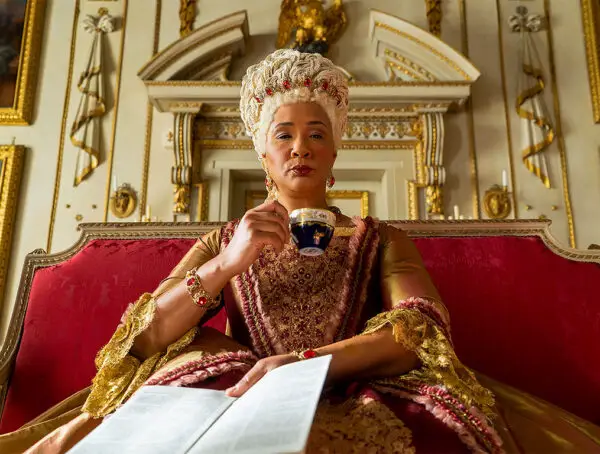 A new musical could soon come to life on TikTok, WhatsApp users are flocking to Signal and Fiverr will run …