Most of you woke up to the news of Instagram changing its much loved feed to something more… algorithmic. It looks like Facebook's influence has hit the platform and that we are all up for some big changes. But what do they mean… practically?
#BeatTheBuzz:
The world's greatest agencies and most exciting brands gather in London, on April 14th.
Book your place now
!
You Will More Likely See Content You Like Or Interact With
I think that no one can really doubt that. It's kind of a no-brainer for users to interact with content they may like. Just like Facebook, all our past, current and future actions on the platform will more or less define what we see on Instagram. Interestingly enough, a recent study showed that engagement rates are dropping fast on Instagram, and this "kiss of life" could help reverse the trend.
You Will Be More Likely To Interact With Content And Stay On Platform
Queue those cute puppy and kitten photos. Common sense dictates that the more you see of what you like, the more you want to be immersed in it. It would make sense for Instagram to place its bets on the new algorithm to help catapult time-spent on the platform. Combine this with the increasing use of video and you could come to some very interesting conclusions.
If you like our stories, there is an easy way to stay updated:
Follow @wersm
New Ad Formats Will Emerge
Having the most interesting content waiting for you on top of your newsfeed could also mean that new ad formats will emerge. In my eyes, it wouldn't be a surprise to see a brand new Hero ad format within the next couple of months. Instagram could also take notes from Twitter, and start using promoted accounts on its newsfeed. We'll keep a close eye on that.
No More 'Meh' Images For Brands
One thing is for sure: To stay afloat, you need to swim. Instagram will remain an image and video sharing platform at its core, so brands should take this into account seriously. To stay relevant, brands will have to abide by the rules, and produce exceptional content that will attract engagement and offer them a premium spot on users' timelines. Otherwise, they will have to brace themselves for Instagram obscurity. No one wants to like your screenshot images.
Instagram Is Much More Than Nice Photos
For all social media sociologists (I just coined this term, so bear with me) out there, the latest development is the most solid proof that Instagram is now a maturing platform. It took 6 years for the social network to reach full bloom, and become fully available for monetisation. A sign of maturity for some – a sign of opportunity for others. Could it also be a sign of fatigue as well?
Our verdict
I personally, don't cope well with changes. However, I'll give this a try. As long as Instagram doesn't clutter my feed with ads and promotions, and gives me basic control of my newsfeed through customisation, I am willing to deal with the change.
What's your take on it?
---
You might also like
---
More from Instagram
---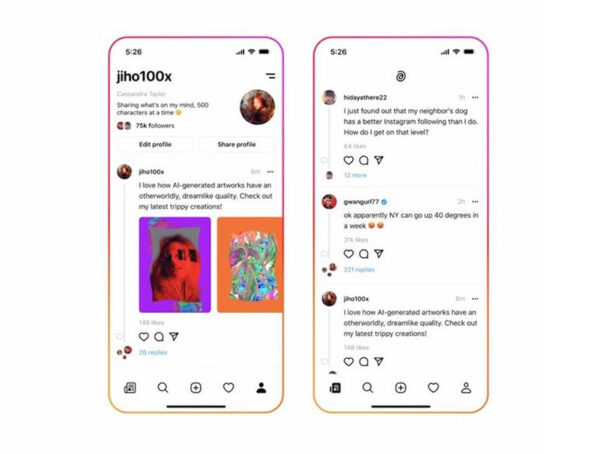 Instagram's rumored text-based Twitter competitor still does not have a name, but now we know what it might look like. The …