Despite the massive popularity of Instagram, and the app's stellar growth, engagement on the platform has fallen a lot in the last year. Like all apps, it needs to be optimised from time to time, to improve it's performance and offer its users a better experience. Because, as Instagram found out recently it is small changes that make a big difference. Here is a small change that Instagram's engineers made recently, that increased usage of the app.
#BeatTheBuzz:
The world's greatest agencies and most exciting brands gather in London, on April 14th.
Book your place now
!
Instagram is huge (as in very popular), and is owned by a huge company – Facebook – that seems to have limitless resources to work on great new features. But sometimes, it's the simple things that matter ultimately. As a recent blog post by Instagram software engineers Clark Gredoña and Linji Yang explains
[quote]Media are viewed more commonly than their comments, and we should optimize for the common case,[/quote]
Slightly cryptic engineer-speak? Sure, a little… But what are they referring to? Well, Gredoña and Yang noticed that the app was delivering up to 20 comments with each image, so that when users pressed the "view all comments" link, comments would load faster. But the question turned into, what if we just load 3 comments, instead of 20? What effect would this have? And that's exactly what they did. The 3 comments would be sent over Facebook's servers, and significantly less computational power would be needed on a user's device.
If you like our stories, there is an easy way to stay updated:
Follow @wersm
This might sound really self-explanatory, but really not that obvious. This tiny change lead to a more stable app, less data and memory-intensive tasks for end users' devices (they are computers after all) and of course more people using the app itself. Scrolls through profiles went up 2.7%, impressions went up 0.7%, and likes went up 0.4%. That might not sound like a lot, but it really makes a difference, when scaled up to the amount of users on the platform.
If you like our stories, there is an easy way to stay updated:
Follow @wersm
Now, I know what you're thinking… "How does this affect me?" Well, for one, it forces us all to think a little more simply. "Complex" doesn't always necessarily mean "good". We often go overboard, trying to give people what WE think they will appreciate. But we need to step back and look at what actually makes them tick. For anyone creating apps, it's an important lesson in the balance between UX and UI.
---
You might also like
---
More from Instagram
---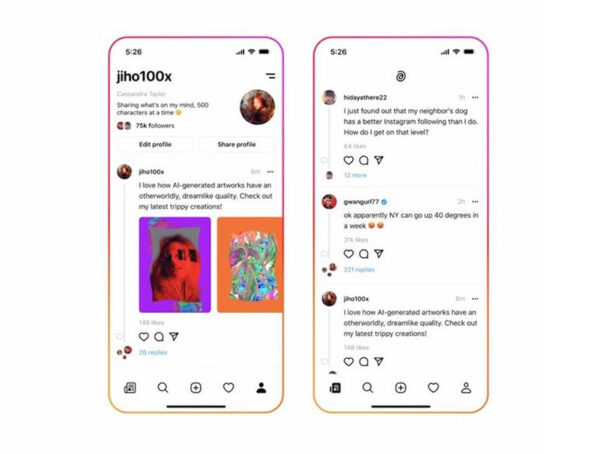 Instagram's rumored text-based Twitter competitor still does not have a name, but now we know what it might look like. The …