If there were a subscription fee on Facebook, YouTube, Pinterest, or Google Maps, how much would people be willing to pay? A recent study from McGuffin has the answers.  
Most of us use several "free" apps daily, and we take it for granted that we don't have to pay for them. Of course, we don't consider the "cost" of them being free to use, but that's another story. But what if there was a subscription fee on our favourite apps? Would people pay to use them? It turns out that most would.
A recent study from McGuffin Group found out just how much some people would spend on 16 of the most widely-used apps out there, asking them what they'd pay if a subscription fee were charged. Respondents also had the chance to say that they'd pay nothing and stop using an app as well.
The results (below) paint a pretty compelling picture of value perception in the digital age. Quite surprisingly, the five apps that people are least willing to pay money for are Facebook, Messenger, Venmo, Instagram, and Twitter. How about that?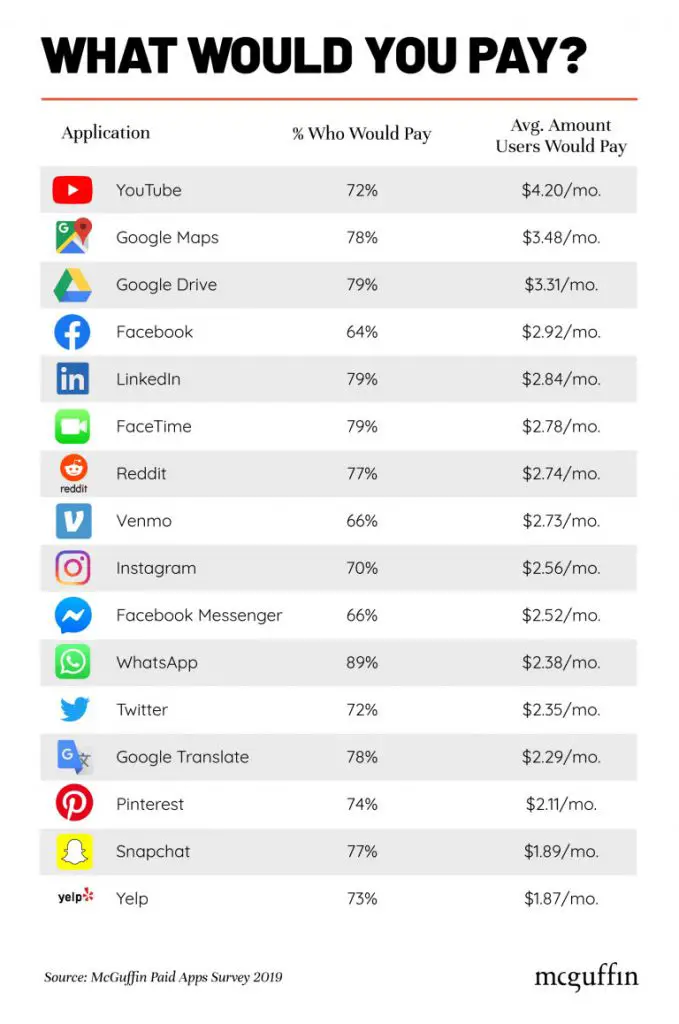 From the results, McGuffin also gleaned that women would pay 20% more than men for Google Maps, Facebook and Pinterest, and millennials would pay 78% more for Instagram and 42% more for Google Maps than baby boomers.
Who would have guessed?
Now, another hypothetical scenario: If users were to pay to use these apps, how much more income would the companies behind them make than what they do from advertising? McGuff's team found that all nine companies for which it projected this revenue, would earn more than from advertising. And yes, this also includes Facebook, the app with the highest percentage of users reporting they wouldn't actually pay anything for the app.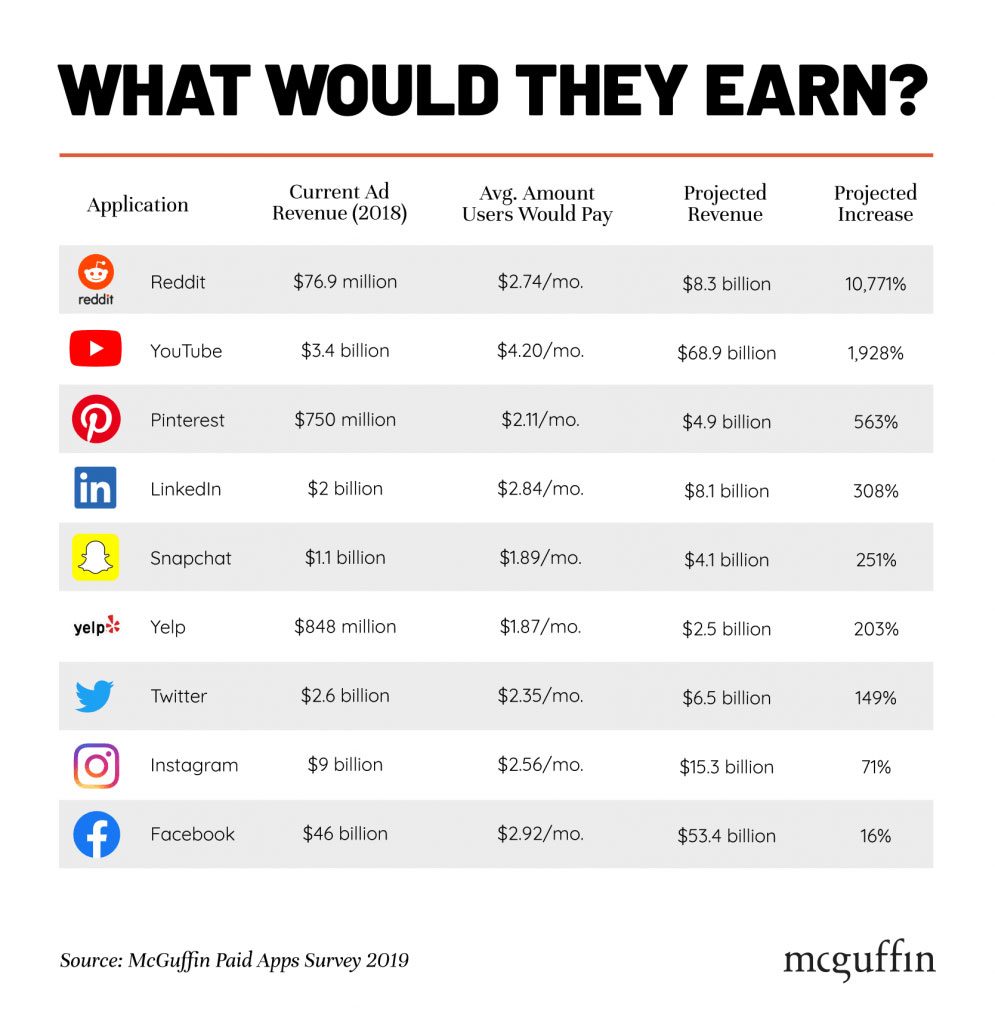 The study took place from June 14 to 15, 2019, and McGuffin surveyed 2,004 consumers through a paid online market research platform. Survey respondents ranged in age from 18 to 71 years old, and 55% were female vs 45% male. McGuffin also used the latest publicly available data from each company to project revenue from subscriptions.
---
You might also like
---
More from Experts Talk
---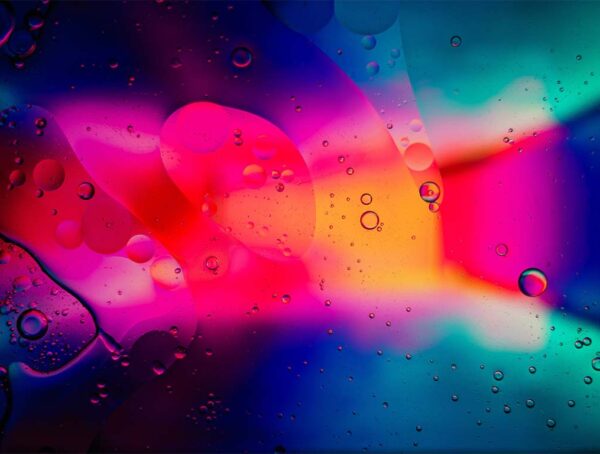 In this month's experiment, we set out to find out whether adding custom alt text on Instagram posts improves reach.