Google's Jigsaw developed Tune, a new experimental Chrome Extension to help internet users control the toxic comments they see on popular platforms.
The Internet can be a very harsh place, and reading even one single toxic post can cause people to give up on discussions. This way, they don't get to read the value beneath the toxicity. People are therefore also less likely to join discussions online. Reporting from the Pew Research Center even found that "27% of Americans have chosen to not post something online after witnessing harassment."
Back in 2017, Google launched Perspective, a technology that uses machine learning to find abusive language, and since then the company has been experimenting with new ways to use it, apart from helping community managers find and respond to toxic comments, or authors to improve posts that may violate community guidelines. Now, it's working on ways to directly empower "the largest part of the online community" – the readers themselves.
Jigsaw (the Google company behind the technology) announced that it's releasing Tune, an experimental Chrome extension that allows users to customise "how much toxicity they want to see in comments across the internet." As CJ Adams, product manager at the company explains, the extension "builds on the same machine learning models that power Perspective to let people set the 'volume' of conversations on a number of popular platforms."
Tune allows users to turn down the volume on toxic comments on YouTube, Facebook, Twitter, Reddit, and Disqus. If they turn it all the way down to "zen mode" users can skip comments altogether. If they turn it all the way up, they see everything — "even the mean stuff." They can also set the volume somewhere in between for a custom "level of toxicity," depending on whether they want to see attacks, insults, profanity, and others in comments.
Adams also explains that "the machine learning powering Tune is experimental," so it will still miss toxic comments or hide others that are non-toxic. That's why it will also rely on user feedback to improve its technology. Tune is an open source project, so anyone can visit its Github page to find out more about it, its code, and even contribute directly to it.
---
You might also like
---
More from Google
---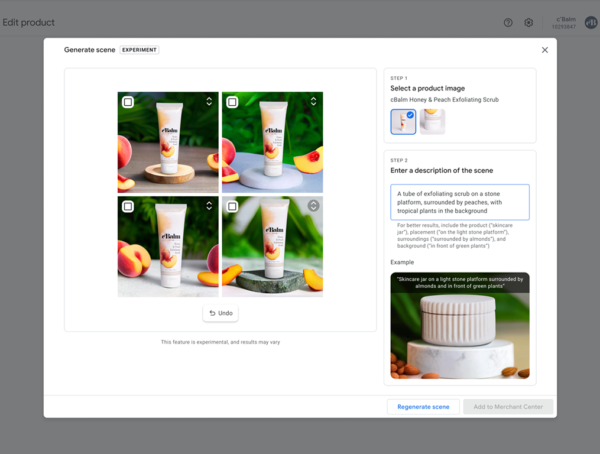 Google is launching Product Studio, a new tool that lets merchants create product imagery for free, using generative AI. Google Product …