After buying smart glasses manufacturer North, Google is now working on a device to let people experience AR.
Along with all other major tech companies, Google is in the race for the development of the metaverse, and products related to it.
According to a recent report, Google is working on a successor of its Google Glass through North Inc., a recently-acquired smart glasses manufacturer. Before its merger with Google, North had famously developed its own smart glasses that paired prescription lenses with a projected display.
Google Glass famously failed to reach a commercial release beyond its 2013 product launch for developers, but now, the post-Meta rebrand world might be just the best time to resume developing the gadget's technology.
Google has been working on metaverse-related technology for years. "Most companies now see that the metaverse is around the corner," said Matthew Ball, a venture capitalist and essayist who has written extensively about the metaverse race. "The narrative is a little ahead of the reality of these technologies, but this is a response to the enormity of the opportunity."
With the industry of devices to connect to the metaverse still in its infancy, Google is willing to take a piece of the multi-billion dollar emerging economy, and take control of the data handling that goes with the user's entrance into the space.
Meta has famously been working on the development of a metaverse headset since Facebook acquired Oculus in 2014, but the devices are still too big, making them too cumbersome to integrate into daily life activities.
Apple is also among the many tech companies working on improving this and has produced a prototype that looks like a pair of ski goggles. Lightweight AR eyeglasses that complement real-world perceptions with overlaid digital images are what Google is going for again, hoping to provide a way to integrate the enhancement offered by the technology to the user's everyday life without an all-out interference.
Virtual reality that completely covers the sight of external reality "is something you will use for certain tasks — and the experience might be amazing — but it is not something for the general public," said Nikhil Balram, who helped oversee the development of virtual and augmented reality hardware at Google up until November last year.
In addition to acquiring North in 2020, Google also recently made a high-profile hire in the AR development space, with the recruitment of a former Oculus employee leading the development of an AR operating system.
---
You might also like
---
More from Google
---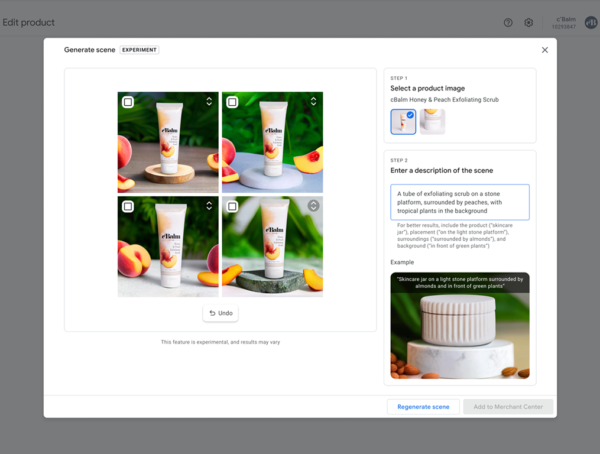 Google is launching Product Studio, a new tool that lets merchants create product imagery for free, using generative AI. Google Product …