An upcoming Google security update will soon break links to your unlisted YouTube videos and Drive files – unless you take action now.
Starting on July 23, Google will issue a security update to improve link-sharing safety on YouTube and Drive. Among other things, the update will break links to unlisted YouTube videos and automatically mark them as "private." This will happen with all unlisted videos uploaded prior to January 1, 2017, unless you opt-out.
Before the change takes effect, you can sign in to your YouTube account and go to YouTube Studio, where you'll go to "content," then filter by "visibility," and choose "unlisted videos." If you filter videos by date, you can then choose only those uploaded before January 1, 2017.
If you have old videos that are affected by the security update – and you do nothing – viewers who had a link to your unlisted video will no longer be able to access it. If the link was embedded on a website or shared on social media, it will also no longer work.
Any likes or comments related to the video will publicly disappear together with the video, but they will remain associated with it, and will reappear should you wish to one day change the video's status from private to public.
When you keep the video private, you can share it with up to 50 email addresses, but only if they are accessing the link from a browser connected to a Google account.
To choose to opt-out you can fill out this form by July 23 and your video and links to it will remain as they are. Views, likes, and comments will also be unaltered. However, you won't benefit from the security update.
The other alternative is to choose to make your affected videos public. Links to them will remain the same, and the same applies to data associated with them.
It should be noted, however, that this option will have the same impact on viewers as uploading a new video on their channel. Subscribers will be notified of the "new" video release and it will appear on feeds, search results, and recommendations as well.
YouTube Studio offers the option of making this visibility update to individual videos or in bulk.
The last option is to re-upload videos and still keep them unlisted to benefit from the security update. Of course, uploading a copy of the video again will generate a new URL to it, so be mindful of changing links wherever you want them to be embedded.
The link-sharing security update will also affect items stored on Google Drive. Cloud-stored files and folders impacted by the change will have a new URL with a resource key included in the link. If you've already accessed an affected file or have direct access to it, you will still be able to open the file or folder without needing the resource key. If not, you will have to request access.
From July 26 to August 25, free Gmail users who had items impacted will be notified of the changes and will get a detailed list of their affected items. Finally, starting from September 13, Drive will be enforcing the update on all affected files.
---
You might also like
---
More from YouTube
---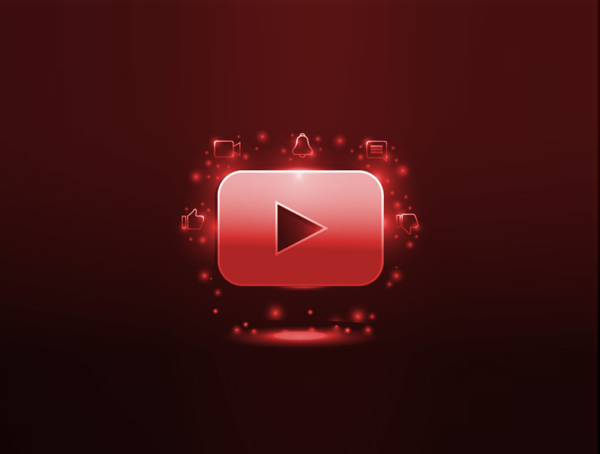 The YouTube Partner Program will now be open to creators once they reach 500 subscribers, allowing smaller creator to monetize …