Thanks to advanced AI, Google's Live View is becoming more detailed, tailored, and dynamic, and is being made available within Google Maps.
One of the most interesting updates coming out of this year's Google I/O is the integration of the next generation Live View into Google Maps. The integration is set to let you explore the world around you in more detail, and more easily.
Since the initial launch of Live View in beta back in 2019, Google has further enhanced it with new features and tools – among them support for indoor spaces, such as malls, airports, and transit stations.
Now, Google is announcing further AI-driven improvements, which will be added to the service during the course of this year. These changes are set to allow Maps users to virtually explore areas in more detail, with increased agility, and with more personalized reference points.
Users will be able to access Live View right from within Google Maps, and instantly get information about shops and restaurants, such as busyness at selected times, details about products, services, and reviews.
Furthermore, virtual street signs, showing sidewalks and zebra crossings, will also be added to the map, to ease the navigation of complex intersections. This advance is particularly useful for people with special needs – wheelchair users, for example.
The new map will automatically point users to key landmarks, and places that are important to them – i.e. work, home, or their hotel – and generate other personalized information from the data collected on their device.
The service will adjust to the time of day a user connects to the app – for example, highlighting coffee shops around them if they open the app in the morning, or showing them dining places if they access it at 5 pm. Preference is given to establishments that serve food someone likes most.
The new "area busyness" feature will display the level of foot traffic in selected areas at particular times, much in the same way it did for restaurants and shops in the past.
Finally, Google's detailed street maps that were launched recently, will now be made available in 50 new cities by the end of 2021. Among them, Berlin, São Paulo, Seattle, and Singapore.
---
You might also like
---
More from Google
---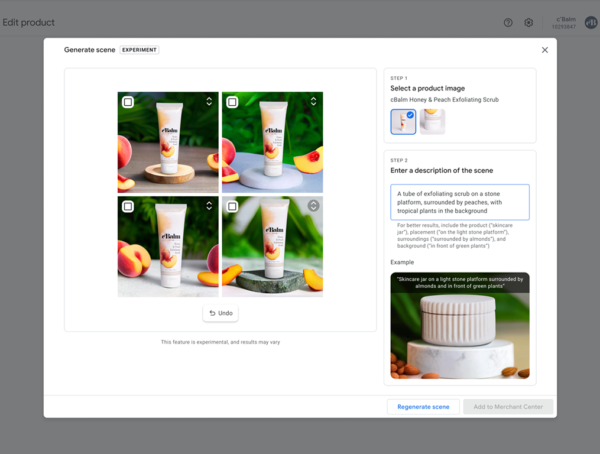 Google is launching Product Studio, a new tool that lets merchants create product imagery for free, using generative AI. Google Product …