After giving its search results on mobile a "visual refresh" last year, Google is now rolling out the same new look on desktop.
Back in May, Google refreshed its mobile search results page, making it easier for users to find what they are looking for. The new design brings a website's branding "front and center," with the name and icon of a website appearing at the top of the search results card, thus helping users more easily scan the results and decide what to click on.
Google is now bringing the same design to desktop search results, with domain names and brand icons now displaying more prominently, while ads show up with a black "Ad" label in bold. Google SearchLiaison announced the rollout in a Tweet on January 13, together with a mockup showing the new look.
Last year, our search results on mobile gained a new look. That's now rolling out to desktop results this week, presenting site domain names and brand icons prominently, along with a bolded "Ad" label for ads. Here's a mockup: pic.twitter.com/aM9UAbSKtv

— Google SearchLiaison (@searchliaison) January 13, 2020
Site owners can define their brand icon to show in search results, but they need to follow the following guidelines for their site to be eligible.
The favicon file and the site's home page must be crawlable by Google – neither can be blocked to Google.
The favicon should be a visual representation of a website's brand. This will help users quickly identify it as they scan through search results.
The favicon should be a multiple of 48px square, for example: 48x48px, 96x96px, 144x144px and so on. Valid favicon formats – found here – are all supported.
Google will rescale the image to 16x16px for use in search results, so you will have to check that it looks ok at that size. Google suggests that you do NOT upload a 16x16px-sized favicon.
The URL of your favicon should be stable. Thus you should not change it often.
The favicon should not contain inappropriate imagery – i.e., pornography or hate symbols like swastikas. Google will NOT show such imagery and will replace any favicon that falls foul of this rule with a default icon.
---
You might also like
---
More from Google
---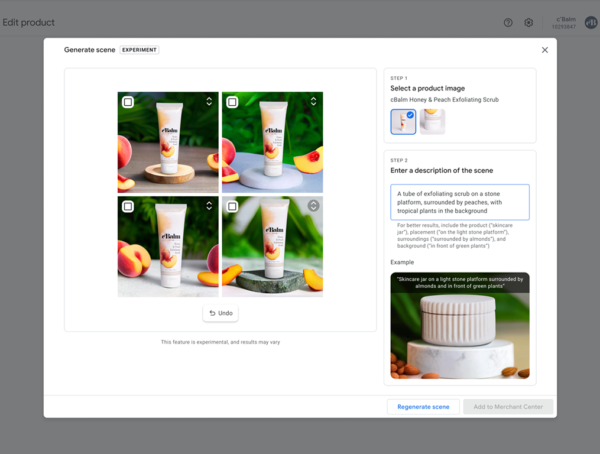 Google is launching Product Studio, a new tool that lets merchants create product imagery for free, using generative AI. Google Product …