Google has released a new COVID-19 Announcement Submission Tool available in Google Search Console, to help publishers create Coronavirus announcements. 
Due to the COVID-19 crisis, many organizations need to publish urgent announcements that affect the public. This may include governments or health organizations announcing shelter-in-place directives or quarantine guidelines, or schools or other educational institutions announcing a transition from offline to online.
To help out, Google has released a new tool available in Google Search Console to help them submit important COVID-19 announcements on their site without the need to use structured data.
Please do note, however, that you can always do the same by adding structured data to your site. Scroll down for the instructions on that.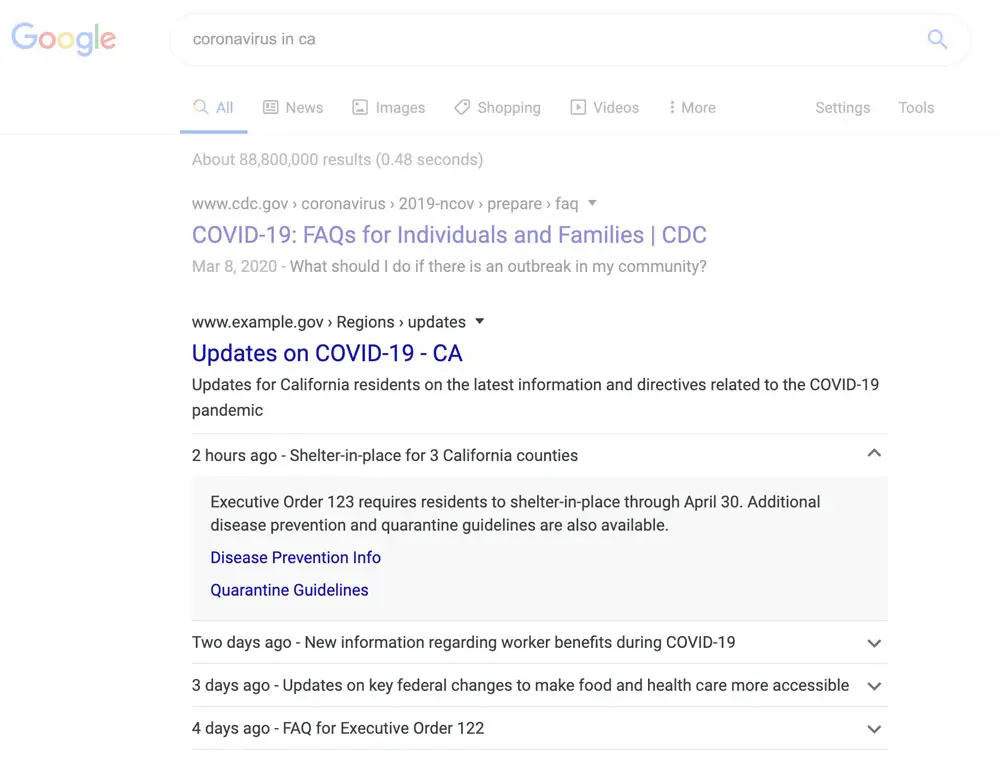 The tool, available within Google Search Console is in beta, and Google says you may, therefore not see results in Google Search straight away. Also, the tool has certain requirements and rules:
– It requires that announcements expire within 1 month of posting, so it's only for short-lived announcements.
– If an expiration date is not required, the announcement will default to expire 7 days from the time the announcement was posted.
– It is focused on health and government organizations, so it doesn't support news articles.
Submit a COVID-19 Announcement for Your Site (Google Search Console)
In order to submit your COVID-19 announcement, go to the tool available within Google Search Console, select the announcement type from the drop-down menu.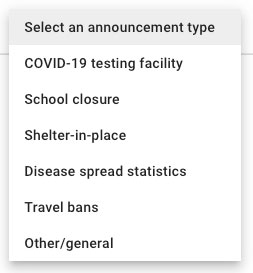 You can choose between six options:
COVID-19 testing facility
School closure
Shelter-in-place
Disease spread statistics
Travel bans
Other/general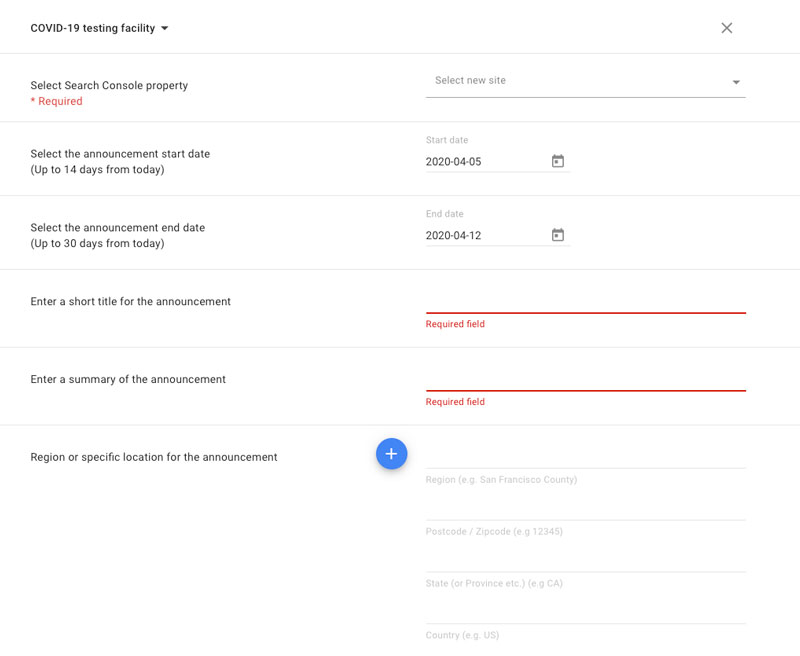 Once you've done that, select the relevant Search Console property you want to add the announcement to, choose an announcement start and end date, enter a short title and summary, and choose the region or specific location for the announcement.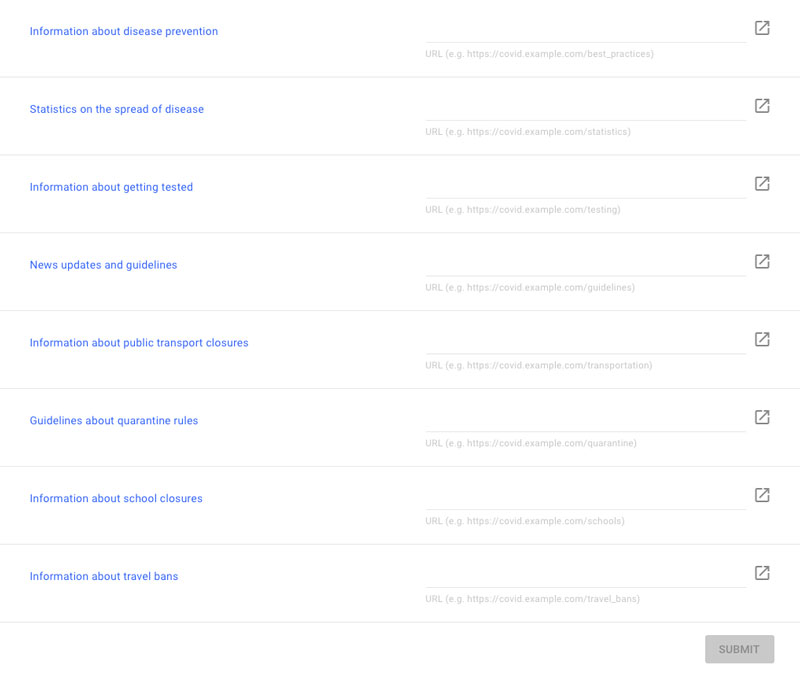 Finally, enter specific URLs where users can find information on any of the above options, and press SUBMIT.
Use the Structured Data Method
The recommended method to add a COVID-19 announcement to your site is to add SpecialAnnouncement structured data, and required properties such as datePosted, name (the short title for the announcement), the type of the announcement, and more. If you are not familiar with structured data, it is a "standardized format for providing information about a page and classifying the page content" for Google.
To implement COVID-19 announcement structured data, follow the steps outlined here. You can also get a step-by-step guide on how to add structured data to a web page in this structured data codelab.
Learning to do this doesn't only apply to adding COVID-19 announcements to your website.
Beware, though! If your site abuses or fails to follow these, Google may take manual action to mark it ineligible to display as a rich result. If you receive a manual action, you'll have to fix the issue and resubmit your site for consideration.
---
You might also like
---
More from Google
---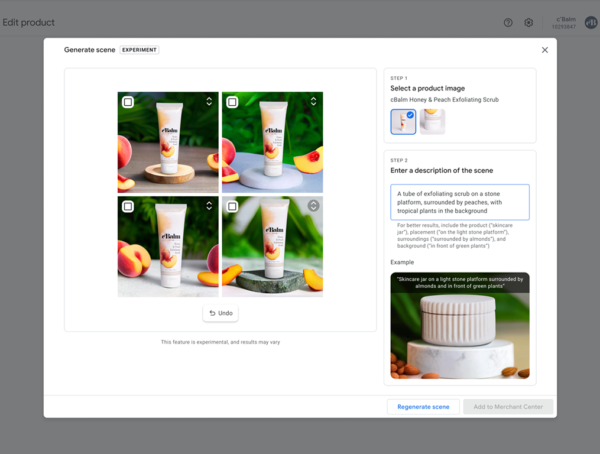 Google is launching Product Studio, a new tool that lets merchants create product imagery for free, using generative AI. Google Product …