Google is updating its "Other restricted businesses policy" with a ban on ads for documents or services that people can receive from a government or its entrusted providers.
This May, Google will be enforcing a new policy in Google Ads that will affect all businesses running any ads for "documents and/or services that can be obtained directly from a government or a delegated provider."
Google will start to enforce the new policy on 26 May 2020, and full enforcement will begin around five weeks later. Current Google Ads policy pertaining to the Sale of free items – part of the Other restricted businesses policy – will be removed altogether.
The new Government Documents and Official Services policy also includes ads for assistance to obtain these products or services, either from a Government itself, or a "delegated provider" – a company officially entrusted or assigned by a Government to provide the products or services on its behalf.
Furthermore, Google Ads will ban promotions from authorized providers or resellers as well, and the policy applies regardless of the price being charged for the product or service.
Professional Services Restricted
What this means, practically, is that advertisers can no longer advertise documents or services that help people acquire, renew, replace, or look up official documents or information such as the following:
Passports and other forms of national ID
Proof of permanent residency
Proof of immigration status/registration
Driving licenses
Travel documents like visas and Electronic Travel Authorizations (ETAs)
Social security cards
Hunting or fishing licenses
Gun licenses or registration
Documents or information derived from official registries like birth certificates, marriage certificates, and military records
The policy also prohibits promotions for assistance with applying or paying for any official or public services that are available from a government or one of its delegated providers, such as:
Assistance with applying for government appointments or benefits
Assistance with requesting an official change of address, an official name change, unclaimed money, or a mail hold
Assistance with paying transportation fees, such as bridge tolls or congestion charges
The above lists are by no means exhaustive. Therefore you should use common sense before starting your ad campaigns.
Professional Services Not Restricted
The following professional services are not restricted by the new Government Documents and Official Services policy:
Tax preparation services
Legal services
Business-to-business (B2B) / enterprise services
Immigration lawyers or immigration consultants where the focus is on consultation and not just assistance in acquiring specific travel documents.
Google says that any violations of the new policy are "considered to be non-egregious" and will "not lead to immediate account suspension without prior warning." However, this should not be taken lightly as repeat violations can, of course, lead to account suspension.
---
You might also like
---
More from Google
---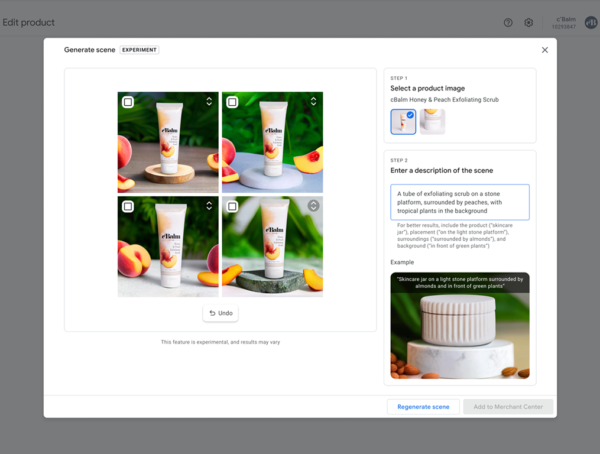 Google is launching Product Studio, a new tool that lets merchants create product imagery for free, using generative AI. Google Product …