Google has launched 'Swipe to Visit,' a new AMP-powered feature in Google Images that helps people explore and do more through their visual searches.
At Google I/O in May, Google previewed a new feature for Google Images on the mobile web called 'Swipe to Visit' that allows users to browse and visit web pages faster and more easily. The feature, powered by Google's AMP (Accelerated Mobile Pages), brings up a header preview of the website of an image within search results. Users can just swipe up to visit the previewed website, and then swipe down again to return to the original search results.
'Swipe to Visit' went live a few weeks ago in mobile searches as part of Google Images' changes "to help people explore, learn and do more through visual search."
As Google Images Project Manager, Assaf Broitman, explains in a recent Google Webmasters blog post, "an important element of visual search is the ability for users to scan many ideas before coming to a decision, whether it's purchasing a product, learning more about a stylish room, or finding instructions for a DIY project. Often this involves loading many web pages, which can slow down a search considerably and prevent users from completing a task."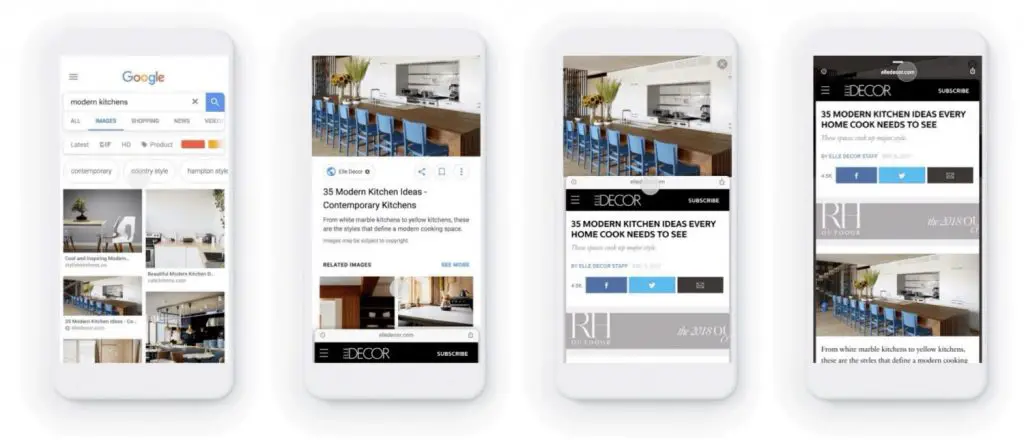 The feature uses AMP's "prerender capability" to show the website preview at the bottom of the mobile screen, and to then load the page instantly when and the user swipes up. The publisher in-turn receives a pageview each time a user swipes up on their website. The experience is fast and easy for users, thus they are more likely to visit a website, and it doesn't disrupt their browsing session.
Publishers who already support AMP won't need to do anything further to have their sites appear in Swipe to Visit on Google Image searches. Those who do not support AMP can find out more about getting started here.
Traffic data from AMP in Google Images will be available within a new area in Search Console's performance report called "AMP on Image result".
---
You might also like
---
More from Google
---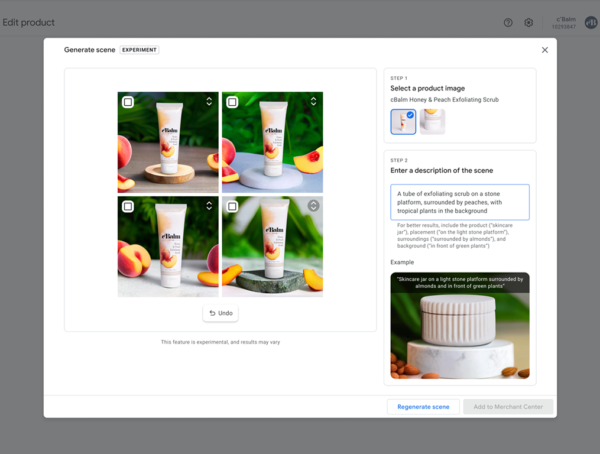 Google is launching Product Studio, a new tool that lets merchants create product imagery for free, using generative AI. Google Product …