Google has announced that as of April 6, 2020, data-vocabulary.org data schema markup won't be eligible for Google rich results.
Google uses so-called "data schemas" to understand the content on any page. They allow website owners to provide specific information about a site so that Google can understand its content, classify it, and surface it effectively in Search results.
There are two main data schemas, schema.org, and data-vocabulary.org that Google uses to read the information provided, and schema.org is significantly more popular, leading Google to focus its development on it. As a result, Google is sunsetting support for the other.
The cut-off date is April 6, 2020, which means that if your site uses the data-vocabulary.org SD schema, you'll have to make provisions to switch to schema.org, otherwise your site won't be eligible for Google rich result features. There is plenty of time until then, but you might not even know which schema your site uses, there are actually two ways to find out.
The first is to use Google Search Console, which has started to issue warnings for all pages of a website that use the data-vocabulary.org schema. If you don't already use the tool, you really should, as it will also help you effectively troubleshoot your website to appear in Google Search results and help you identify issues. Google recently launched a video series to explain Google Search Console,  so you can learn about how to use it effectively.
The second way is to actually look at your site's code to identify the syntax you're currently using. You can also check your site's eligibility for rich results with the Rich Results Test tool or the Structured Data Testing Tool. The following images also show the difference between the two; you will note that the difference isn't really that major. Nevertheless, it will have consequences.
In any case, Google explains that the only consequence of the upcoming change is that your website won't be eligible for Google rich results if it uses the data-vocabulary.org schema. Your pages will still "remain valid for all other purposes." You will need to convert your structured data to JSON-LD schema.org otherwise.
---
You might also like
---
More from Google
---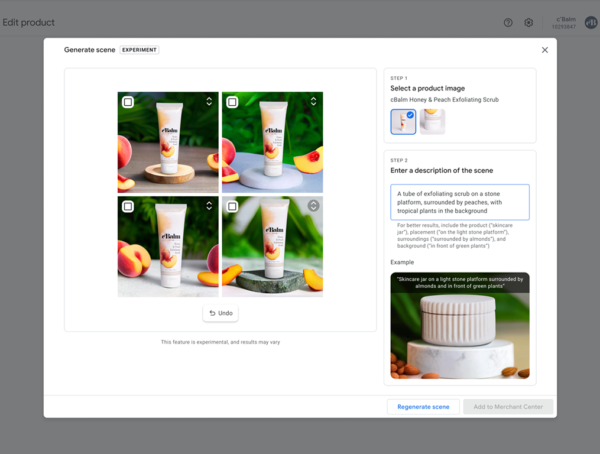 Google is launching Product Studio, a new tool that lets merchants create product imagery for free, using generative AI. Google Product …