Google has announced it's bringing fact check information in Google Images globally, to help people recognize the authenticity and context of an image.
While images are a great way to convey a message or to help people discover the world around them, they do have some pitfalls. For example, it's getting more and more difficult these days to know the origin, authenticity or context of any image we see on social media or find on Google Search.
To help people gain more insight into, and make better judgments on images they find when searching the web, Google is bringing fact-checking to Google Images. The new feature builds on existing fact check features in Search and News.
Announced in a post earlier this week, by Harris Cohen, Group Product Manager for Search at Google, the feature may show you a "Fact Check" label under thumbnail image results, when you search on Google Images. Tapping one of these lets you get a bigger view of the image with a summary of the fact check from the web page the image belongs to.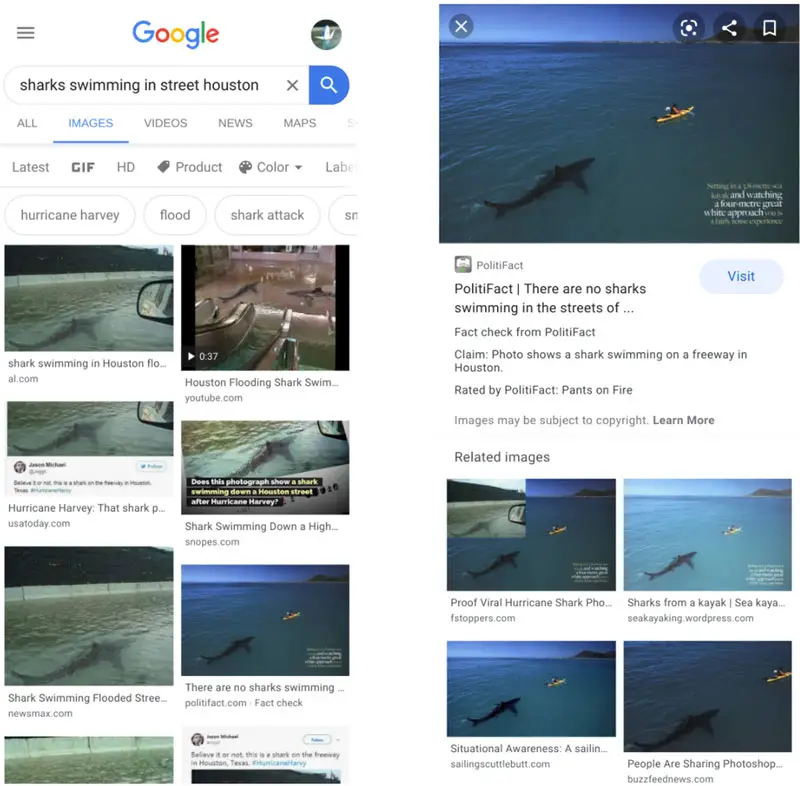 Furthermore, labels may appear for fact check articles about specific images, or for fact check articles that include an image in the story.
"Fact check labels appear on results that come from independent, authoritative sources on the web that meet our criteria", explains Cohen. "These sources rely on ClaimReview, an open method used by publishers to indicate fact check content to search engines. We already highlight fact checks on Search and in Google News to make this content easy to discover."
YouTube already uses ClaimReview to bring up fact check information panels to users in Brazil, India, and the U.S, while its full fact check library can be accessed through a special search tool or open API.
Adding this fact check label in Google Images will not affect an image's ranking – just like on Google Search.
"Our systems are designed to surface the most relevant, reliable information available, including from sources that provide fact checks," explains Cohen.
---
You might also like
---
More from Google
---
Google is launching Product Studio, a new tool that lets merchants create product imagery for free, using generative AI. Google Product …