After launching its .new extensions last year, Google has now made it possible to start a Meet call simply by typing "meet.new" in your browser. 
Last year, Google introduced a new ".new" links feature that allows you to create new Docs, Sheets, Slides, Sites, Forms, and Website documents on the web, simply by writing docs.new, sheets.new, slides.new. sites.new, forms.new, and website.new in your browser and hitting enter.
Now, it's bringing the feature to Google Meet as well, allowing you to start a new call on the platform with the "meet.new" link.
As a result, meet.new has exactly the same functionality as tapping the "Start a meeting" button at meet.google.com, or from the sidebar in Gmail sidebar, taking you to the "Meeting ready" screen. There you can get the call's URL to copy and share it.
On the left, you will find a video and audio preview – clicking on "Join now" or "Present" takes you directly to the call or allows you to present on the call, respectively.
https://twitter.com/jsoltero/status/1273686386567045121
If you want to know which Google account you're using, you can see the account you're logged in to in the top-right corner as is the case with all Google services. As an added bonus, you can use a "/1" or "/2" as part of the .new link to start a call from some other Google Account.
For example, meet.new/1 connects you to one Google account, while meet.new/2 connects you to another. Google Meet is now available to everyone – not just G Suite customers – so this is probably a useful addition.
Any company or organization can register its own .new domain letting people get to things faster. Here are some of the shortcuts that are already out there:
---
You might also like
---
More from Google
---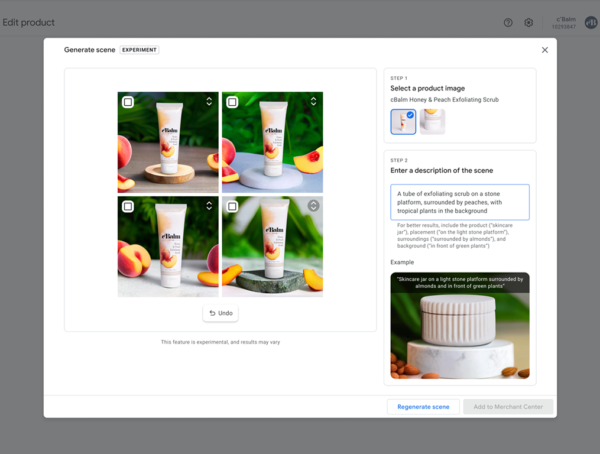 Google is launching Product Studio, a new tool that lets merchants create product imagery for free, using generative AI. Google Product …