Google is improving its live streaming service on Google Meet with two new features: cross-domain live streaming and live captions.
Large organizations can already deliver their video meetings to large groups of people, via Google Meet's live streaming feature, which allows up to 100,000 users (or 10,000 in some editions) to attend meetings from the web or their mobile device.
To help them expand beyond internal meetings – and make live streams more accessible, Google Meet live streaming is being upgraded with two new features – cross-domain Google Meet live streams and live captions for live streams.
Cross-Domain Google Meet Live Streams
The first feature, cross-domain live streams, will let admins designate trusted Google Workspace domains and stream Google Meet videos across them simultaneously. Admins will also be able to invite users to watch the live stream on the "paired" websites, whether they are members of the same organization or guests in another trusted Workspace domain.
To get started, admins can add trusted domains ahead of their live stream, by following the instructions summarized in this guide. End-users can also find out how to set up live stream video meetings, here.
Live Captions for Google Meet Live Streams
The second feature is live captions during streams, which significantly upgrades accessibility by offering automatic captions in English, German, French, Spanish, and Portuguese.
The feature is already available for Google Meet video calls, and Google is now making it applicable to live streams across multiple websites as well.
Note that admins have no control over captions during live streams. End users can turn on the live caption feature, available to all by default, on the main meeting page's settings. Live captions make meetings more accessible for users with hearing difficulties, and can also help others who get more out of reading than listening.
Google has been gradually rolling out both features since June 30 on Rapid Release domains, though the company says that it may take up to 15 days for the features to be visible. Scheduled Release domains, on the other hand, will be gradually rolling out the features for up to 15 days from July 12.
The features will be available to Google Workspace Enterprise Standard, Enterprise Plus, Teaching and Learning Upgrade, and Education Plus customers. The rollout excludes Google Workspace Essentials, Business Starter, Business Standard, Business Plus, Enterprise Essentials, Education Fundamentals, Frontline, and Nonprofits, as well as G Suite Basic and Business customers.
---
You might also like
---
More from Google
---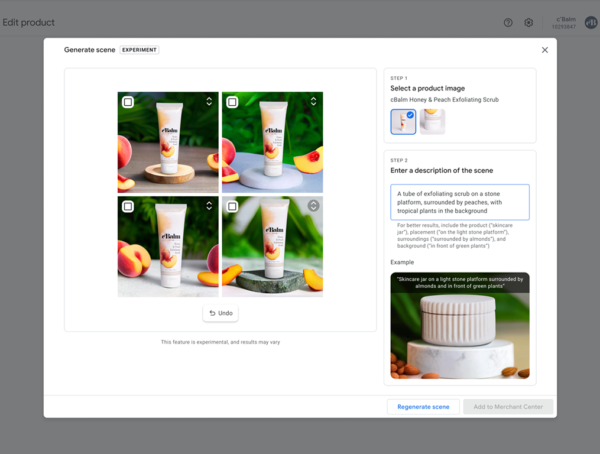 Google is launching Product Studio, a new tool that lets merchants create product imagery for free, using generative AI. Google Product …