V1.2 of Google Ads Editor was released last week, and it includes support for several new campaign types and updates to multi-account management.
Advertisers using Google Ads Editor will be pleased to know that the latest update of the app brings with it several improvements. Probably the most important of these is that it now supports App campaigns for engagement and Discovery campaigns, meaning that advertisers can now create and edit these campaign types within the Editor, at scale.
It's now also easier to share existing negative keyword lists across accounts, simply by applying them in the Editor's Shared Library. Negative keyword lists are an important part of any search campaign, as it helps advertisers make sure their ads don't show in searches related to specific keywords.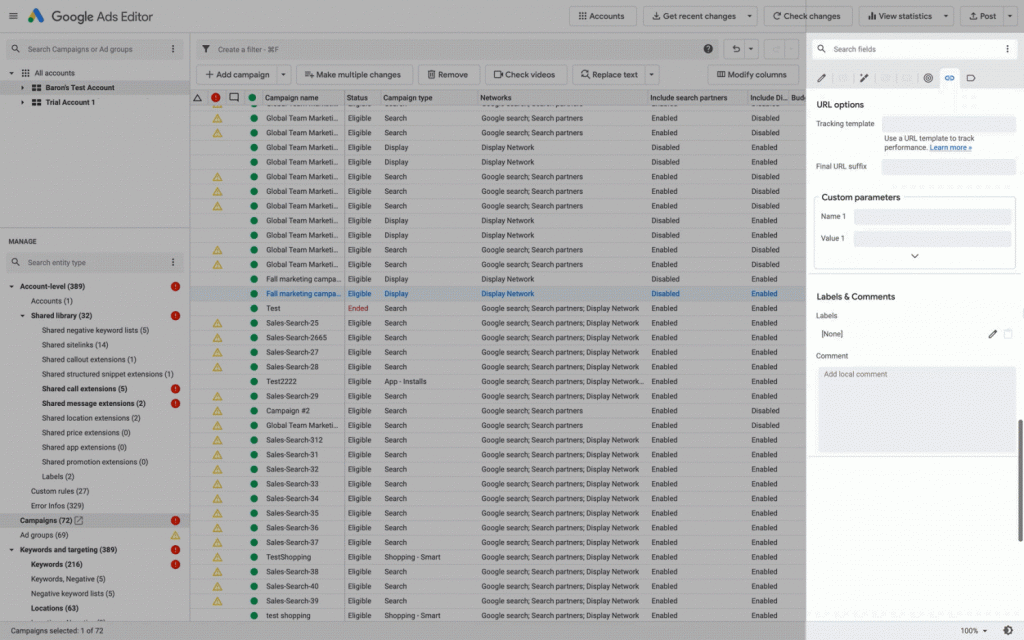 Historically, looking for an error in Google Ads Editor has been a bit of a nightmare – especially when there are several accounts to look through. To help advertisers find and fix errors, the updated Editor will now let them search for them across campaigns and accounts, making it much faster to look in all the possible places where a potential issue occurred.
Furthermore, in order to save time for advertisers, Editor is making it easier for them to find the fields they are looking for by condensing the edit pane. Empty fields  – video IDs or custom parameters – will now be hidden by default, allowing advertisers to scroll through fields much faster. Empty fields can, of course, be shown optionally.
In order to update labels on an item via CSV import or "Make Multiple Changes," advertisers had to specify the full set of labels. They can now add or remove labels while keeping all existing labels, by adding the "+" in front of their label names to preserve any existing labels or by adding "-" in front of their label to remove it, while preserving other labels.
Finally, in Editor when advertisers upload new images from files on their computer, the file name will be used as the image name. When the images are uploaded to a Google Ads account, the image data is uploaded as well. Similarly, when downloading from the Google Ads account, the names of images remain the same.
---
You might also like
---
More from Google
---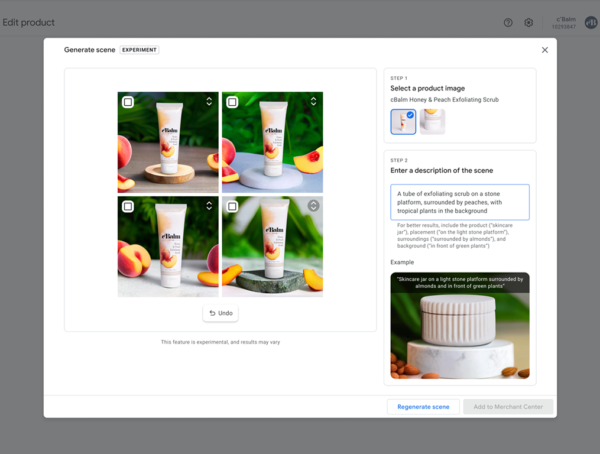 Google is launching Product Studio, a new tool that lets merchants create product imagery for free, using generative AI. Google Product …