Google is making data-driven attribution the default attribution model for all new conversion actions in Google Ads.
Earlier this week, Google announced that it will make data-driven attribution the default attribution model in Google Ads, and adjusting its requirements to make the model more accessible to all marketers.
The company has made the decision after tests proving that the data-driven model can better adapt to the current changing privacy landscape, offer better ROI, and satisfy the need for marketers to have newer measurement tools at their disposal to meet campaign objectives.
At present, Google Ads supports the option for marketers to select one of the five rule-based attribution models, but when it comes to assessing data-driven attributions, the platform requires a set amount of entry data that not all companies can provide.
With the introduction of the new model, Google Ads will remove data requirements for campaigns, allowing advertisers to use data-driven attribution for every conversion action.
Moreover, Google Ads, which currently supports only Search, Shopping, Display, and YouTube ads for data-driven attribution, is also adding support for more conversion types, such as in-app and offline conversions.
Compared to other machine learning tools, such as conversion modeling, data-driven attribution helps marketers understand more accurately how each marketing touchpoint contributes to a conversion, without breaching user privacy.
Last-click attribution, as another example, increasingly falls short of advertisers' needs, as 100% of the conversion credits go solely to Paid search when that source really didn't generate the interest in the first place.
Data-driven attribution provides more accurate results because it analyzes all of the relevant data about all "marketing moments" that led up to a conversion. In Google Ads, this model takes multiple signals into accounts, such as the ad format and the time between an ad interaction and the conversion.
The most successful marketers prefer to switch to a data-driven approach, but in Google Ads, some advertisers haven't been able to meet the minimum data requirements, or their conversion type was not supported. Now, by removing the data requirements and adding support for additional types of conversions, Google Ads is confident it can make data-driven attribution the default attribution model for all new conversion actions in Google Ads.
Looking into previous experiences, advertisers around the world who have switched to data-driven attribution have seen better results. And when combined with automated bidding strategies, they have seen additional conversions at the same cost-per-acquisition, as Google Ads' systems can better predict the incremental impact a specific ad will have on driving a conversion, and adjust bids accordingly to maximize ROI.
Google will roll out data-driven attribution as the default model for all new conversion actions starting in October and plans to have it active in all Google Ads accounts by early 2022. Users will still have the option to manually switch to one of the five rule-based attribution models if they so prefer, and Google will also continue to improve machine learning.
This, it says, will enhance measurement tools to be able to deliver performance while also respecting user privacy.
---
You might also like
---
More from Google
---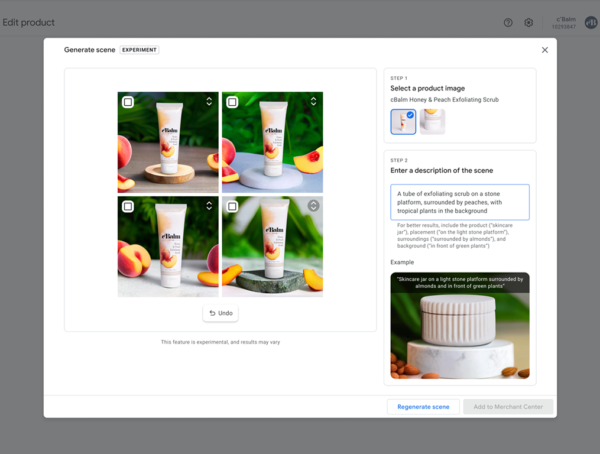 Google is launching Product Studio, a new tool that lets merchants create product imagery for free, using generative AI. Google Product …