Good afternoon one and all, I hope you are suitably pleased with your #TGIF vibes today. It's time to run through some pretty damn exciting fun stuff including the Oscars, Leo, Netflix paying out cash for some photos, and maybe some more Oscars stuff as that blooming gold statuette was EVERYWHERE this week!
#BeatTheBuzz:
The world's greatest agencies and most exciting brands gather in London, on April 14th.
Book your place now
!
Let's do this!
Leo Memes
Finally! After waiting no less than 23 whole years for it, Leonardo DiCaprio finally won the Best Actor Oscar for his role in The Revenant. The anticipation of the event, had reached such a feverish pitch, that as soon as poor Leo got his mitts on the gold, social media went to town. Meme-style.
If you like our stories, there is an easy way to stay updated:
Follow @wersm
Here is a fine selection of Twitter's best efforts:
Leo in bed tonight with his Oscar #Oscars #LeoFinallyWon #getit #AcademyAwards pic.twitter.com/LYOHdIOrZ9

— Lindsey June (@lindsheyhey) February 29, 2016
WHAT A TIME TO BE ALIVE https://t.co/Is1vGBem5W

— WORLDSTARHIPHOP (@WORLDSTAR) February 29, 2016
@LeoDiCaprio thank god you won't be having these nightmares anymore #Oscars #leofinallywon #godbless pic.twitter.com/g9XiqWxB4P

— Renee neuts (@renee__grier) February 29, 2016
You're gonna have a great night @LeoDiCaprio #Oscars pic.twitter.com/a7KKKXMckA

— Thomas Cheung (@Elvinelol) February 29, 2016
https://twitter.com/wintrsoldierhes/status/704176401310687233
Leonardo DiCaprio Kisses Bear Before Going Up To Receive Oscar https://t.co/NXk2z7i1eN #Oscars pic.twitter.com/j4mHsLocpj

— The Onion (@TheOnion) February 29, 2016
This GIF was my personal favourite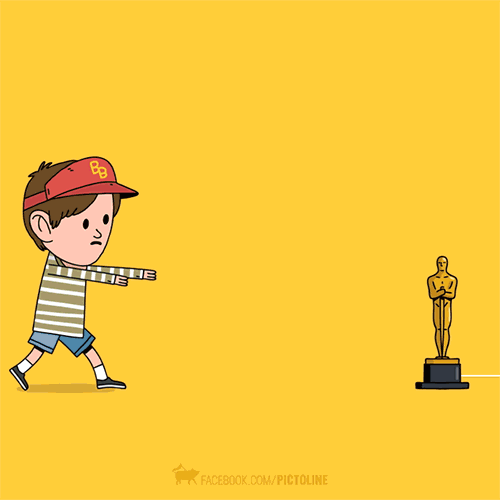 Netflixgram
Now, aside from giving us some mighty fine series for cold nights in, and hangover Sundays, Netflix is now looking to give us a job too!
The online entertainment provider is teaming up with Instagram, and launching their search for "Grammasters". What is a Grammaster you might ask? A Grammaster is a lucky person who will travel throughout Europe and the Middle East, photographing the sets of popular Netflix Original shows and movies.
If you like our stories, there is an easy way to stay updated:
Follow @wersm
It's not a 9 to 5 job, nor is it a full time position with a pension, but the company will pay you $4,000 for a two-week gig. They will also cover all travel arrangements.
Interested and have a little time on your hands, some owed holiday-time, or literally nothing to do for two weeks? Here's how to apply: hashtag your top three photos with #Grammasters3 on Instagram by Sunday 6/3… So hurry!
For extra info, have a look at the Grammaster page they've set up here.
Snapchat 2.0
Since we talked about the Oscars over on Twitter (YAY, Leo!), another social channel made itself known on the night of the event.
If you like our stories, there is an easy way to stay updated:
Follow @wersm
Full coverage of the Oscars was available on Snapchat, except that THIS year you didn't have to be on Snapchat to see it: you could watch it all through your web browser! The stories were really there, but now they are gone… because it's still Snapchat and things don't last, right?
The ephemeral app sneakily and quietly updated its website just before the ceremony, with a way to view the Oscars' Live Story online. It's the very first time we've been able to view snaps outside the app itself, and it's a mighty big leap in taking Snapchat to that next viral level. The main thing about this move is that the content shared outside the app will be much easier to share with ALL those annoying people who don't regularly use the app. It could even be used to get old users back onto the platform, or new converts to the Snap cause.
The web Live Stories even have a pause button, never experienced before within the mobile app! To avoid screenshots however, the image does go blurry when you pause, which is still in line with the app's quest for impermanence.
Bookmark away, here!
YouTube Awards
In keeping with our awards theme, YouTube content creators can now win Emmys. Right up there with the likes of TV greats like Breaking Bad, Game of Thrones, Scandal, and many other staples of our TV schedules, you'll be able to find YouTube exclusive series nominated for the coveted small screen prize.
The Academy of Television Arts and Sciences announced that it is adding to its categories and creating a few new ones, to allow more recognition for online creators and their short series. The introduction of these short-form categories is designed to keep the awards current, and will include content from YouTube Red, Crackle, Adult Swim and more.
If you like our stories, there is an easy way to stay updated:
Follow @wersm
To be eligible to compete, the original series must have a minimum of six episodes, with each episode being 15 minutes or less in length. The ceremony for the online awards will be separate from the glitzy affair reserved for the big budget TV shows. Exciting times ahead!
That's it, I'm out of here! Have a nice one! See ya next week!
---
You might also like
---
More from Social Fun
---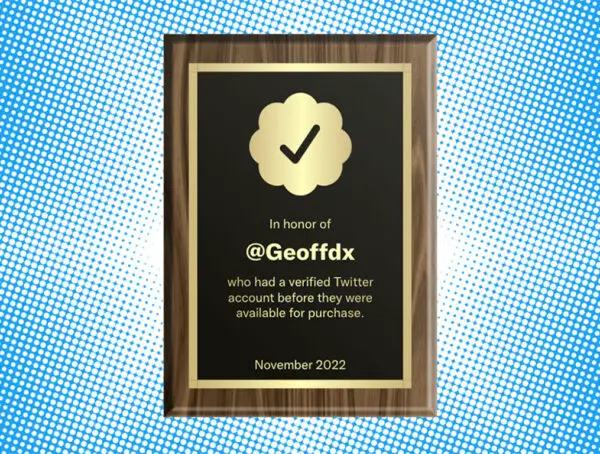 Veriforever is a web app that lets you create a personalized plaque to commemorate your Twitter verification. Before Elon takes …