#BeatTheBuzz:
The world's greatest agencies and most exciting brands gather in London, on April 14th.
Book your place now!
Happy Friday, fancy meeting you here! Let's get this show on the road and make our merry way to the weekend. But first, here's your social power-smoothie of super mashup delights!
Ready, steady, Facebook react!
Insta Bowie
The beginning of this year robbed us of one of the most influential artists of all time… David Bowie. Despite him not being with us anymore, he continues to innovate. His final album, Blackstar, has been turned into an Instagram miniseries which launched yesterday.
Entitled Unbound, the InstaMiniSeries will be made up of 16 episodes that will offer up "visual interpretations" of tracks from Blackstar. It will star Rookie Magazine founder Tavi Gevinson and Patricia Clarkson of Six Feet Under fame.
Carolynn Cecilia and Nikki Borge, who wrote and directed the series for Instagram, said they were given music from the 28th studio album so that they could create the episodes "with no limits or preconditions on his (Bowie's) part". It is to be "a journey of evocative images inspired by the moods suggested in the album's music, lyrics and artwork".
If you like our stories, there is an easy way to stay updated:
Follow @wersm
In the wake of Bowie's passing, many fans scoured the album for clues about his death, from the title, track names, videos and artwork all assumed to represent the artist's acceptance of his imminent death. Here is a trailer for the series, all about gothic moods, eerie feel and dreamlike atmosphere.
The series started yesterday, and will continue with a new episode every Monday, Tuesday, Thursday and Friday.
From Like To Love
By now, you will be well on your way to playing around with Facebook's reactions. The first brand to jump on the new feature, was Chevrolet… as soon as the feature went live (within hours that is!), the company urged people to "love" not "like" its new 2016 Malibu model.
The General Motors-owned brand released the video on Wednesday, and called it "From Like to Love".
[quote]Timing couldn't be more perfect for Chevrolet to bring the all-new 2016 Malibu and Facebook's new Reaction buttons together,[/quote]
said Paul Edwards, Chevrolet's VP of marketing.
[quote]The midsize segment has traditionally offered many options to 'like,' but only the new Malibu inspires the emotion to 'love'.[/quote]
The ad includes a video and photo combo of different moments in life — from a mother holding her newborn for the first time and a grandmother blowing the candles out on her birthday cake, to cat and puppy videos, food pics, sky dives and fitness snaps.
The ad is narrated by actor John Cusack, who talks throughout about society becoming a "nation of likers", eventually ending with "we like though we wish we could do more" before going into a pitch for the car.
[quote]Introducing the all-new Chevrolet Malibu. Start loving.[/quote]
Now that is quick off the mark!
Out Of This World
Ok, so we know NASA joined Tumblr a few months back, and the posts have been pretty damn stellar so far!
On Monday, they took to Tumblr to debunk some recent news about eerie, alien music being recorded during Apollo 10's mission to the moon back in the 60s. Listed as confidential in 1969, at the height of the Space Race, Apollo 10 mission transcripts and audio have been publicly available since 1973. There haven't been any digital files available until recently though.
Some news articles had reported that the tapes reveal "outer-spacey" music being heard as the spacecraft reached the far side of the moon.
Apollo 10 Lunar Module Pilot Gene Cernan told Nasa on Monday,
[quote]I don't remember that incident exciting me enough to take it seriously. It was probably just radio interference. Had we thought it was something other than that we would have briefed everyone after the flight. We never gave it another thought.[/quote]
If you like our stories, there is an easy way to stay updated:
Follow @wersm
You can listen to the recording here and make up your own mind.
BRITs Vine
Wednesday night was all about the BRITs. They were all over every imaginable social channel: they were on Instagram, maxing out the platform's video features, on Twitter with BRITmojis, Facebook for live red carpet coverage, and even on Snapchat with special filters! Covering the BRIT Awards, for the first time via "Live Story", Snapchat saw artists, nominees, guests and the audience contributing their photo and video Snaps to the night's proceedings!
If you like our stories, there is an easy way to stay updated:
Follow @wersm
But the star of the social broadcast had to be Vine. Clocking in at almost four million loops on the night, and 50k followers, the Vine channel had the most traction, with the perfect sound and video bites of the best moments including awards and performances as they happened.
If you missed it, you can pretty much catch up on the whole thing in about 20 minutes tops!
The future is bright, the future's Vine.
---
You might also like
---
More from Other Platforms
---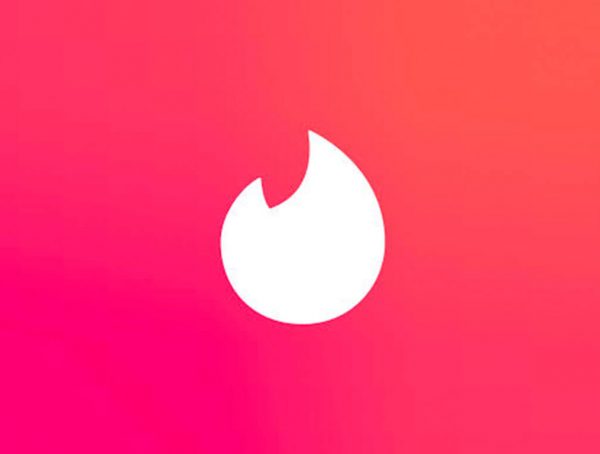 Tinder says it will remove social profiles from bios as part of its updated community guidelines to keep the dating …