We're almost rid of winter! One more Friday to go, and spring is just around the corner. Hurrah! Many many things have been happening this week, and as always social media have been there to cheer us up, every step of the way. And here's this week's mashup to prove it!
So, let's dig right in!
Help Twitter
Twitter has been the true star of social media this week. With its share prices still falling, no new users on the horizon, and that talk of extending the 140 character limit still looming, someone had to do something to help poor Twitter out.
If you like our stories, there is an easy way to stay updated:
Follow @wersm
Enter Chelsea Peretti, comedienne extraordinaire and star of Brooklyn Nine Nine. With the help of co-stars like Terry Crews and Juliette Lewis, she made this PSA asking for a few hundred million to help save Twitter for the sake of celebrities. Because if Twitter is no more, "will they still be verified"?!
Sticking with Twitter, we also had Stephen Fry delete his account after a joke he made about the winner of Best Costume Design backfired. He tweeted that she looked like a bag lady.
Everyone had an opinion on it, from the Chief Editor of Glamour Magazine, to Jonathan Ross and Matt Lucas. Some criticising, some defending – fast forward a few hours and Stephen was gone. He has done this before however, and Mr. Fry always returns… Let's see if there will be a Twitter to come back to. :-p
If you like our stories, there is an easy way to stay updated:
Follow @wersm
In other news… God quit Twitter too! @TheTweetOfGod, the creation of Daily Show writer David Javerbaum, went offline on February 13th. "It's been taking up too much of my time and energy and mental agility. … I just have to, at a certain point, just cut that cord. And the point was this weekend," Javerbaum told The Frame, explaining,
[quote]The triggering event was I got hacked. The Twitter account got hacked. God got hacked, which wasn't surprising. There were a number of obscene messages put up there briefly and then removed. There was a pornographic picture of Garfield. I just have to move on.[/quote]
That's all folks!
Instapets
We love our Instagram pets, and this love is making some pet owners really rich! Our furry celebs with over 100,000 Instagram followers are ask for  huge fees to appear at different events, and to promote products in their posts.
If you like our stories, there is an easy way to stay updated:
Follow @wersm
Those that have between 150,000 and 200,000 followers can ask for more than $3,000 per appearance! Managing followers can become such a busy job, that some owners decide to quit their daily jobs to concentrate full-time on their pets. Jiff the Pomeranian for instance, has over 2 million followers. He is also classed as a 'public figure' on Facebook with more than 1 million Likes! His owner takes care of him full time now.
Toast on the other hand, a King Charles Spaniel has nearly 350,000 followers. Her owner told TIME magazine: "People who have over half a million followers are getting serious money. The ones who have really broken out are getting a lot."
Toast is a rescue puppy with no teeth, and a tongue that always hangs from her mouth. She is now featured in a sunglasses campaign for Karen Walker, the New Zealand-based eyewear brand.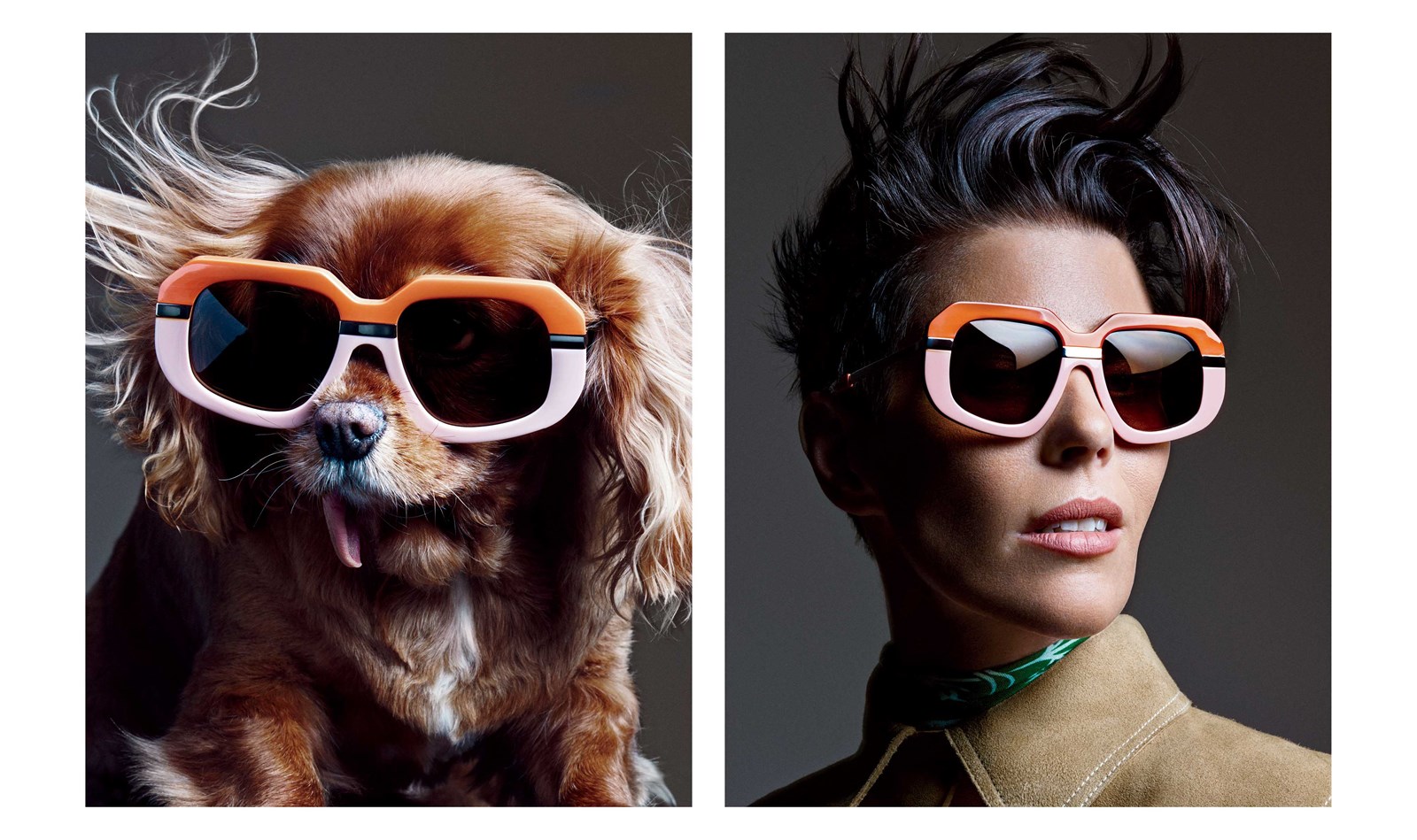 Bodhi, a Shiba Inu, gained his following through menswear. He has over 250,000 Instagram followers and more than 90,000 Facebook Likes. He has shot campaigns for Coach, Ted Baker, Salvatore Ferragamo and Asos, and his owners receive around $15,000 a month. They have since quit their jobs thanks to their dog.
Probably one of the most famous Insta pets, Manny The Frenchie  has nearly 1 million followers. The couple who own Manny, say they try to use his popularity for charity, and have raised more than $100,000 in 2014.
[quote]We didn't expect any of this. It happened so fast.[/quote]
And since there's a new favourite pet stealing the spotlight every month, here is Chew Paca, a pet alpaca living in Australia as a family pet. Apparently, it's easier to care of than a dog but it does tend to spit…follow and see for yourselves.
Vine Does Grammys
The 58th Grammy Awards happened on Monday night, and whilst we had coverage on both Twitter and Facebook, it was Vine which really came to win the night.
We have Taylor Swift once with over 12 million loops
https://vine.co/v/ivKI3QV96mA
Adele with just under 8 million loops,
https://vine.co/v/ivqhWJWwIOz
Taylor Swift a second time with some seriously awkward handshake moves,
https://vine.co/v/ivq2lqUYH1u
and clocking in at 3.5 million views… Ariana Grande with some coy hair play
https://vine.co/v/ivAFzHWnJnv
Ah, Vine!
Tumblr Does Aerosmith
And since we didn't have a Tumblr section in last week's mash, it's only natural that this be rectified. Cue, Every Album Is Aerosmith, where famous album covers by renowned bands and artists are turned into Aerosmith's Sweet Emotion. Of course, Aerosmith never actually recorded an album called Sweet Emotion. It was the title of their first-ever Top 40 hit single back in 1975. So, remember Highway 61 Revisited by Bob Dylan? That's Sweet Emotion by Aerosmith now. From Green Day to Kanye West via Tom Petty and Depeche Mode. Enjoy…
If you like our stories, there is an easy way to stay updated:
Follow @wersm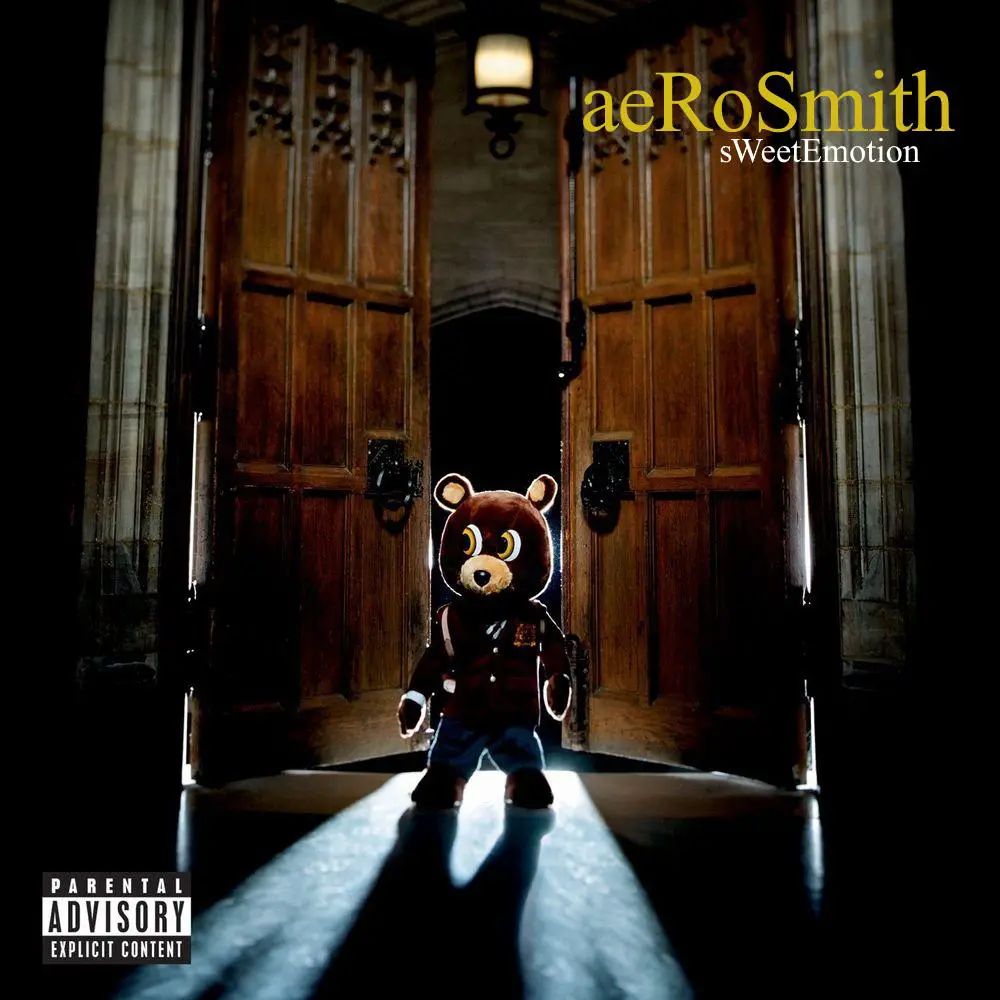 Have an award winning weekend!
Featured image courtesy of: Karen Walker
---
You might also like
---
More from Social Fun
---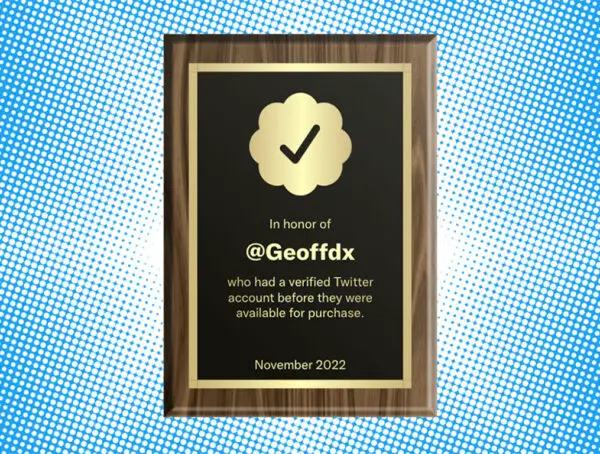 Veriforever is a web app that lets you create a personalized plaque to commemorate your Twitter verification. Before Elon takes …