Oh, hi there! How has this second week of the year been treating you? It's definitely been treating us all to some serious rain, sleet and chill – no Netflix though! I was one of those people harping on about how warm this winter has been so far… that'll teach me to talk too much about the weather… what has the UK done to me?!
Ok, let's dive into the warming arms of the mash, for some serious comfort and a giggle or three.
Starbucks Doesn't Do Irish
Now, we've all been there (I was there before I knew they didn't pay their taxes that is…not since), go to Starbucks, order coffee, say your name… and wait for the amazing Chinese Whispers result. For the Irish, this is now on a whole new level. So much so, that they've taken to Instagram to share their name-misspelling adventures.
If you like our stories, there is an easy way to stay updated:
Follow @wersm
irishstarbucksnames is a collection of misspelt names at Starbucks across Ireland –  they range from Onion to Shame, from Oven to Leaf! It truly is the pinnacle of mashing letters together, and hoping someone answers to the result.
The Instagram account has over 7,000 followers so if you are Irish and get your caffeine fix from Starbucks, tag your photo and join the club!
Hot Guys Tumblr
Yes, it's Tumblr time, and the first one of the year… so what better way to celebrate than with Hot Guys Holding BB8!
If you like our stories, there is an easy way to stay updated:
Follow @wersm
Forget all about Hot Guys Reading (the Instagram sensation of last year), 2016 is all about Star Wars accessories and what cuter accessory, than BB8?
We have Oscar Isaac, Chris Pratt,
Tom Hardy,
And my personal favourite, Ryan Gosling
Perfect tumble!
SnapHouse
As Snapchat's rule over all things social spreads, the White House is the newest and most powerful "brand" to join as yet. As President Obama prepared his final State of the Union address, his cabinet offered some exclusive behind-the-scenes peeks.
If you like our stories, there is an easy way to stay updated:
Follow @wersm
About 25 videos were posted on Tuesday, each 10 seconds or less (as per Snapchat rules). They included the president's two Portuguese water dogs relaxing on the White House lawn, First Lady Michelle Obama greeting viewers, and shots of Vice President Joe Biden and his wife at different points during the day.
Having joined Snapchat on Monday, The White House hopes to engage young adults gaining their voting rights. At least 40 million of Snapchat's U.S. users are old enough to vote, so the opportunity is huge. By the way, you can recognise the official White House account by the U.S. flag next to it. It's only recently that Snapchat launched some symbols to help users identify "official" accounts.
Is this the dawn of Snapchat electoral advertising? Hopefully not in high doses…
Feline The Burn!
How many of us have joined the gym, started a diet, or promised a #DryJanuary since the beginning of the year? Well now, it seems humans are not the only ones after a more active and exercise-rich lifestyle.
If you like our stories, there is an easy way to stay updated:
Follow @wersm
A tabby cat in China, has been doing sit-ups and the footage is pretty much an exact replica of my first attempts after the Holiday hiatus!
https://www.youtube.com/watch?v=NxF6gKdZuOs
Start as you mean to go on – cats and exercise, people! Cats and exercise #2016
Have a sunny and warm weekend!
---
You might also like
---
More from Social Fun
---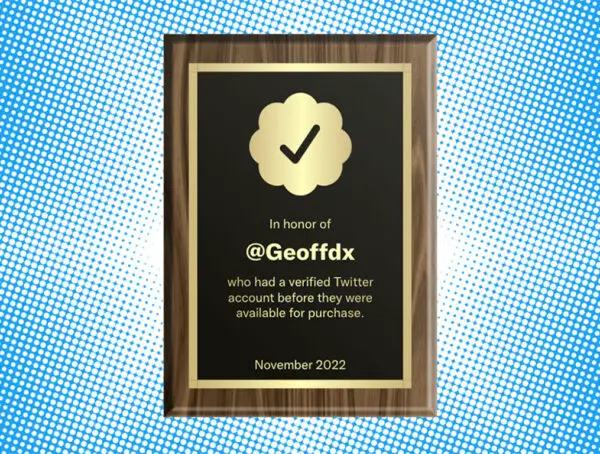 Veriforever is a web app that lets you create a personalized plaque to commemorate your Twitter verification. Before Elon takes …