Friday Funday evening is here and you should by this point be thinking about leaving work and arranging to meet up with friends (those of you who already have, I salute you). Should you be taking the tube, train or any other mode of transport that does not require you to operate heavy machinery, get comfortable because the mash has been scientifically proven* to enlighten moods and prep you for all manner of fun and frolics over the weekend.
*Tests were conducted on myself, close friends, WeRSM readers and my cat
Also, there's only three mashes left until the most festive of them all, the XMASMASH! Let's do this.
Twitter Home
So Twitter has been busy experimenting with a new login screen. The aim is to showcase the social fun side Twitter is known and loved for. A select few UK users' desktop home pages have been updated to feature recent tweets on top trending topics. A banner at the top of the screen lets you know what section you're browsing and it includes sport, news, humour, entertainment and music.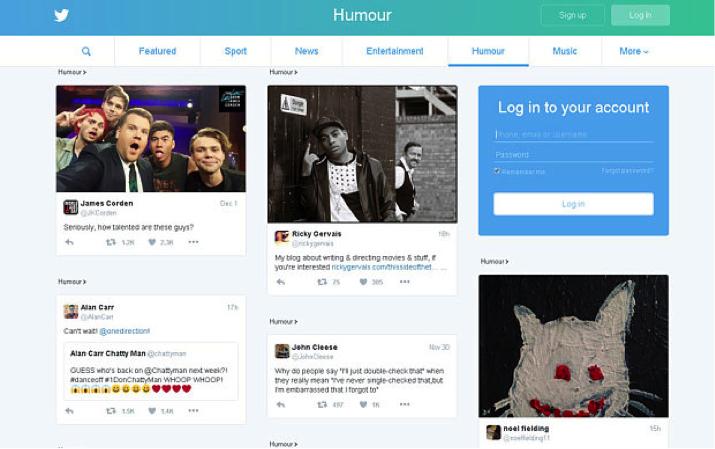 The tweets appearing on the homepage are not from those that users follow, but general Twitter folk. Once logged in, nothing's has changed. The new page has been live in the US since July, and it's been in the works since April, with the UK just getting started.
If you like our stories, there is an easy way to stay updated:
Follow @wersm
It also aims to encourage new users to locate accounts to follow once they're signed up. Twitter's growth has pretty much stopped in recent months so this is part of an effort to get new blood in. Other changes include the heart replacing the star for favourites and the newly introduced poll feature allowing users to conduct quick polls on any subject under the sun.
To be honest, I haven't looked at the desktop page in over three years – all my devices log in automatically but I definitely see the value for new users. <3
InstaHackNotHack
Instagram had some trouble on Wednesday. Droves of the 400+ million users went over to Twitter complaining that their accounts had been hacked. No, no, no, says Instagram! Apparently it was just a bug in the system and everyone's data is fine. PHE-W!
If you like our stories, there is an easy way to stay updated:
Follow @wersm
This particular issue didn't just mess with the ability to load images, but kicked users out of the app and sent them this ominous message "the account user may have changed the password." Instagram insists everything is fine, and passwords and data are all safe.
Of course, people freaked out in true Twitter-style:
https://twitter.com/CHannah_18/status/672147438128332800
Instagram is down. However: I still had a heart attack, made everyone I know panic, and tried to change my password 4 times.

— Colourpopcult (@colourpopcult) December 2, 2015

https://twitter.com/KarloInTheEnds/status/672149404695076864
INSTAGRAM IS DOWN THE WORLD IS ENDING IM BURNING EVERYTHING I OWN AND LEAVING MY WIFE AND CHILDREN PLEASE GOD HAVE MERCY ON MY SOUL

— NICHOLAS MEGALIS (@nicholasmegalis) December 2, 2015

https://twitter.com/MatthewSantoro/status/672146774392373248
Snapchat Chocolate Time
Cadbury TimeOut is now being marketed on Snapchat in Australia. Everyone is chasing Millennials and Cadbury's is no different. The TimeOut campaign is part of a program which saw nine chocolate brands of the giant Mondelez Group come up with crazy, kooky digital ideas to compete for shares of a million-dollar ad budget.
The campaign asks users to "snap" a TimeOut bar, make it a great one, and get a chance to win a $10,000 prize. NYC street artists Yok and Sheryo are sparking inspiration by creating three themed street artworks on posters next to a blank canvas, ready for the general public to snap.
TimeOut is partnering with Vice to get its in-house creative agency Virtue on this one, in order to get that authentic, relevant and engaging feel which is so important to stand out in what is a very crowded space. This is the time to revise strategies and all bets are off!
Get me to Oz for a TimeOut – Now!
YouFlix
YouTube wants to be the new Netflix (without the chill). So much so, that it's actively pursuing the rights to stream movies and TV shows. Google is keen to have "a robust collection of original programming and licensed programming in 2016 and beyond" for YouTube.
There is of course strong competition in the streaming arena, with Netflix, Hulu, Amazon Prime Instant Video and even Chrome Cast. YouTube is a famous brand with millions of users, and of course, the backing of Google/Alphabet. Should the company start buying up both old and new content in droves, the others might have a slight problem…
As long as I have all watchable things in one place, I don't mind. Just have one provider that gives me everything. I don't want to be switching and flipping and logging on and off.
The End.
---
You might also like
---
More from Social Fun
---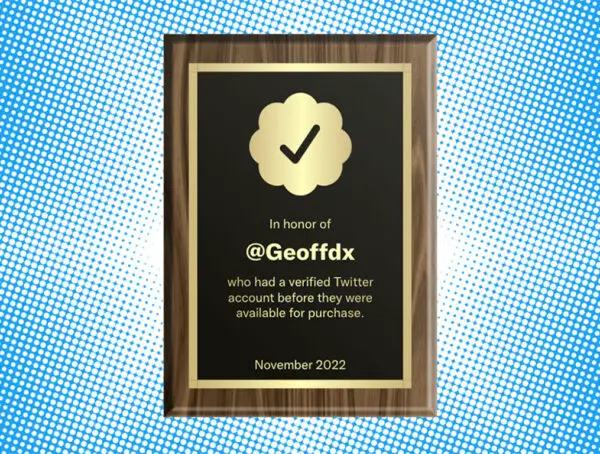 Veriforever is a web app that lets you create a personalized plaque to commemorate your Twitter verification. Before Elon takes …