Good afternoon campers, how is everyone feeling? I am personally already planning the nap I am going to have on Saturday or Sunday. Napping has recently become one of my favourite pastimes.
A lot of people prefer a long lie in on the weekend but actually, I still get up quite early, but I nap. I find napping to movies, particularly pleasurable. Nothing like a classic comforting film in the background, for some excellent Zzz-s. Before ANY of that can go down however, it's time to get our MASH on!
Heart Rate
Last week we talked about the metamorphosis of our "fav star" into an Instagram-like "heart" on Twitter and a week in, it's time to chat stats. Twitter says it's seen a notable increase in people liking posts after "the change".
If you like our stories, there is an easy way to stay updated:
Follow @wersm
A spike of 6% in users liking updates in one week seems pretty good, especially when coupled with the reported 9% rise in new users.
[quote]We knew we'd get a lot of reaction. There were people that felt very strongly FOR what we did. There were people that felt very strongly against. It's not something that we did lightly. We put a lot of thought into a change as fundamental as replacing star with heart[/quote]
said Kevin Weil, SVP of Product at Twiter.
[quote]"You only have a few favourites. There are only a few things that are your favourites but you can like lots of things"[/quote].
I personally use it in the same way, if I like something, I click on the icon to the right of the Retweet. A rose by another name…
InstaLaBeouf
Ok, so Shia LaBeouf has had an interesting couple of years…from plagiarising other people's work and speeches, to walking the red carpet in Berlin with a paper bag over his head, it hasn't exactly been quiet times and business as usual at LaBeouf Towers.
If you like our stories, there is an easy way to stay updated:
Follow @wersm
The newest episode in this odyssey of oddity, is Shia filming himself watching himself on the big screen. Because, I mean, it's just something you do, right? He's invited everyone to watch the live-stream via digital-art website NewHive. He is also posting clips on Instagram, and you can watch him watch all the films he has starred in. That's right. Transformers, Indiana Jones, Holes, Surf's Up, Disturbia and more, all in 3 consecutive days.
He's also invited New Yorkers to join him for free at the Angelika Film Centre. It's been a rollercoaster of emotion, from laughter to tears:
Today is the last day by the way, but you can see all the snippets on Instagram.
Happy Face?
The Danish Happiness Research Institute – yes, they have one – ran a little experiment on daily Facebook users. The test group of 1,095 people were split into two groups and  half were given normal access whilst the other half were made to go all cold turkey on their favourite app.
After a mere week, the "cold turkey group" reported feeling 55% less stressed.
[quote]We look at a lot of data on happiness and one of the things that often comes up is that comparing ourselves to our peers can increase dissatisfaction," [/quote]
said Meik Wiking, CEO of the Happiness Research Institute in Copenhagen.
[quote]Facebook is a constant bombardment of everyone else's great news, but many of us look out of the window and see grey skies and rain (especially in Denmark!). This makes the Facebook world, where everyone's showing their best side, seem even more distortedly bright by contrast, so we wanted to see what happened when users took a break.[/quote]
Aged between 16 and 76, the test subjects were quizzed before the experiment began, on how satisfied they felt, how active their social life was, how much they compared themselves to others etc. One of them noted that "after a few days, I noticed my to-do list was getting done faster than normal as I spent my time more productively. I also felt a sort of calmness from not being confronted by Facebook all the time."
If you like our stories, there is an easy way to stay updated:
Follow @wersm
The group who had quit Facebook also reported higher levels of satisfaction and better concentration, feeling less lonely, less stressed and more sociable.
[quote]I'd like to try for a year," says Wiking, "but we'd have to see how many volunteers we get for that.[/quote]
More and more people are taking sabbaticals from social media these days and it does make you think about the amount of time we spend being "social". One thing's for certain, I can't do it because… #mash.
SnapCity
Vancouver, is the latest city to have a Snapchat story. As more and more brands join Snapchat to promote themselves, cities around the world are following suit. The service brings it's highly popular "Live Stories" feature to a city, and allows its 100-million users worldwide to see it through the eyes of native snapchatters. The best photos are curated into a stream, available to Snapchat's global viewers.
Other cities that have been seen through the lenses of residents' smartphones, include New York, LA, Dubai, Berlin, and Barcelona. Snapchat says it's all about "a story told from a community perspective with lots of different points view." You can follow these simple instructions and join city stories. Get the maple syrup out!
Have a wondrous nap, I mean weekend!
---
You might also like
---
More from Social Fun
---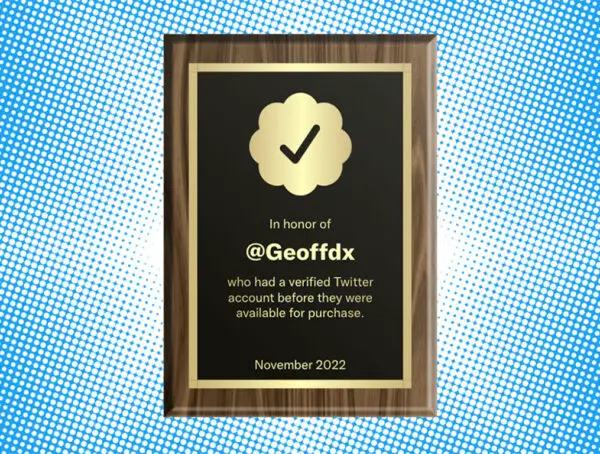 Veriforever is a web app that lets you create a personalized plaque to commemorate your Twitter verification. Before Elon takes …