Ho Ho How was your Christmas? Mine can be summed up in five glorious words: bucks, fizz, duck, ham, joy.
There is SO much to talk about this week, I don't even know where to start!
Facebook "Year In Spam"
Facebook has been awash with "Year in Review" videos. The clip selects a few highlights (not all good angles, mind) and scrolls them joyfully to music. Although I could have personally done a better job using Stickered on everything  Of course, the problem with extending this to EVERY Facebook user (and not making it obvious you don't HAVE to share it – there's is an opt out button) has made my newsfeed a tad Spammy…and I don't mean ham in a can delicious!
#Joy and #Hate on Twitter
Over to #Xmas on Twitter and apparently, tweets on Christmas day were pretty much all about the #dinner and how much people #hated the presents they got! Pigs in Blankets, Brussel Sprouts and Turkey were on the menu and there was "nothing good on telly". It wasn't all Bah Humbug though as Sarah Milican's online #joinin community is in its third year of bringing festive cheer to those who are alone for Christmas. Lovely!
If you are alone and want some company, let us know using the hashtag #joinin. Ditto if you're not alone but lonely.

— Sarah Millican (@SarahMillican75) December 25, 2014
Celebrity Snaps on Instagram
It simply wouldn't be Christmas without the festive Instagram snap(s). I for one did way too many this year including of a box of Rennie with the tree in the background, the tree, the cat with the tree, the presents with the cat and the tree…you get the idea. Oversharing is caring…right? There were quite a few celebrity ones including Britney Spears and family all dressed in tartan, Mariah Carey and some reindeer and Beyonce frolicking in the snow. My favourite has to be this festive treat from Dwayne The Rock Johnson!
Brands Got Festive On Vine
At Vine, the top brands looping this festive week were Pepsi exhibiting their full range of beverages, Sainsburys with the recipe for the world's fastest trifle and Nando's "Frozen" charades…
And on that consumerist note, enjoy the sales (they started yesterday in the UK), wear something warm as there's a weather warning out and see you next year!
Related Stories:
You might also like
---
More from Social Fun
---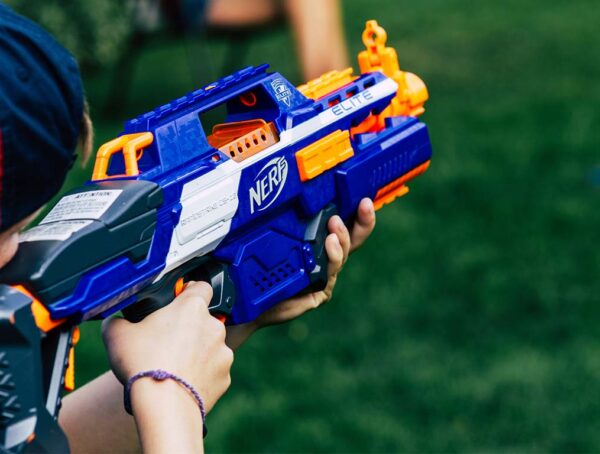 Most people have probably grown out of their Nerf obsession; if you haven't, you could become the new NERF Chief …